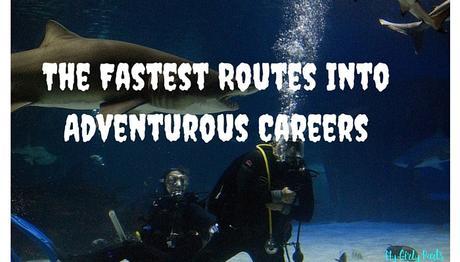 Not everyone wants to work in an office all day, every day. In fact, if we're really being honest with ourselves, no one wants that. We want a career that gives us freedom to live how we want and feeds our appetite for adventure. But if you want that, it all starts with choosing the right job and setting off down the correct path. There are plenty of jobs that will give you everything you want from life. Are you ready to seek them out?
For Those Who Love To Travel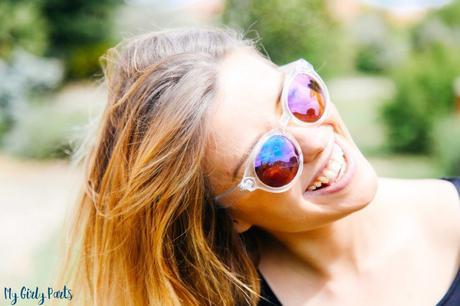 There are plenty of jobs that are perfect for those who love to travel. For instance, you could become a travel writer. You don't need a way with words to be a successful travel writer. You just need to make sure you head to a lot of different places and build up an impressive portfolio. Do this, and you will soon find the opportunities for travel writing start pouring in. You may also want to set up your own website so that you can display your writing for people to see. Make sure it's colourful and visually attractive.
Alternatively, you could become a travel agent or holiday representative. By doing this, you will work in exotic and beautiful places, guiding people where they need to be. You won't have as much free time as many people hope for those. You will be on 24/7 call and you will be expected to deal with any problems that arise for the people you are helping. If you're interested in this job your best bet is to make sure you know a few extra languages.
For Those Who Love Extreme Sports
Do you have a passion for getting the blood pumping and sweat dripping? I bet you would love a career that incorporates both these things into your job. Well, there is! You should start off by looking at instructor courses online. You could sign up for a ski instructor course. If you do this, you'll learn everything you need to teach a sport that you'll hopefully love. You might also get to travel because the best opportunities may not be in your home country. You can sign up for a course teaching any sporting activity you can think of. For instance, you may want to learn how to teach diving. Do this and you'll spend most of your career in tropical waters teaching excited tourists.
Are you looking for a #Career in #Adventure? Check these out!
Click To Tweet
Or, if you're talented you can try to get a sponsorship deal for the extreme sport that you have a package for. You might love showing off tricks on snow-covered half pipes. To get a sponsorship deal you'll need to be proactive. Building up a social profile online is one of the best ways to get the attention you will need.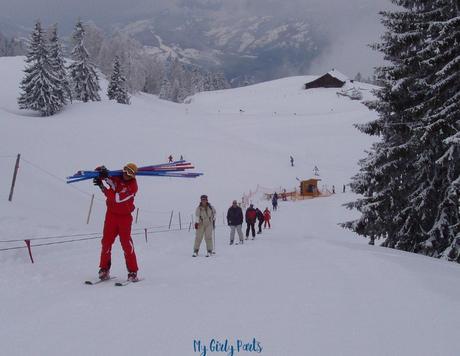 For The Dare Devils
Or finally, you might love the thrill of dangerous and deadly experiences. An example of this might be a stunt performer in hollywood. An awesome job certainly but one that's certainly going to provide some breathtaking experiences. If you want this job, you'll have to start with applying for acting school. Martial arts training and other fitness skills wouldn't go amiss either.
No matter how inaccessible the job might seem, there is always a path to a cool career.
Disclosure:  The above content was written specifically for My Girly Parts on behalf of our contributor.

Brenda Pace
I have over 28 years as an Administrative Assistant, including at the Executive Level. I also have over 5 years experience as a Content Writer, Webmaster, Web Designer, and Social Media. If you're in need of assistance, please
Send me an email
and let me know how I can help.

Latest posts by Brenda Pace
(see all)
Damaged Home? Here's Some Tips To Help You Recover.

- March 11, 2016

The Fastest Routes Into Adventurous Careers

- March 11, 2016

Make Your Child's Birthday Extra Special With This Ultimate Guide

- March 10, 2016
Related
Tweet
4
Share
3
+1
1
Pin
4
Share
1
Stumble
1
Total Shares

14