A few weeks ago when my family was traveling to Casper Wyoming for a wedding we decided to keep a promise we had made to the children and take them to see the falls.
This is not a big waterfall by any means but to the children it was amazing!
Mostly because they had never seen a waterfall ever before.
It was a short hike up to the falls.
The kids were not really in hiking approved clothing (notice the flip-flops) but they still trudged up the trail.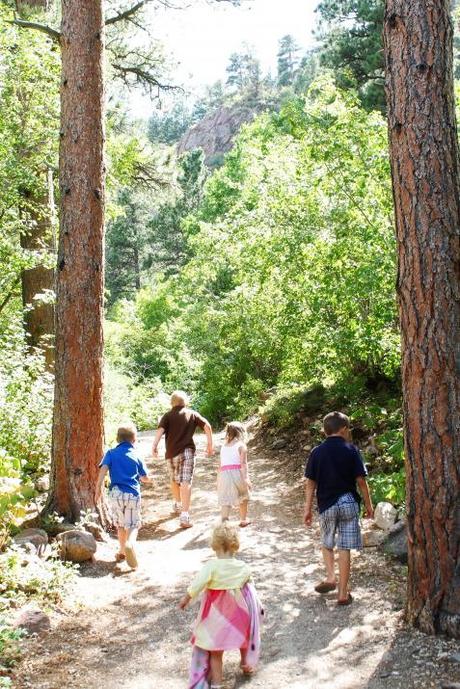 Jacob was leading the way.
Hope gave up on the incline shortly after this picture and she bummed a ride with daddy. (Smart girl.)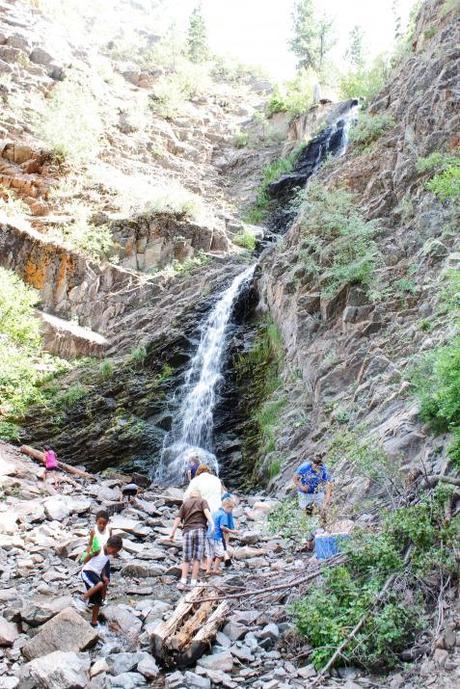 Here it is, the grand falls of Casper!
Though it is small I still think it is pretty.
The kids were so excited to get up to the water but learned the hard way that wet rocks are slippy rocks.
Especially when you're rushing.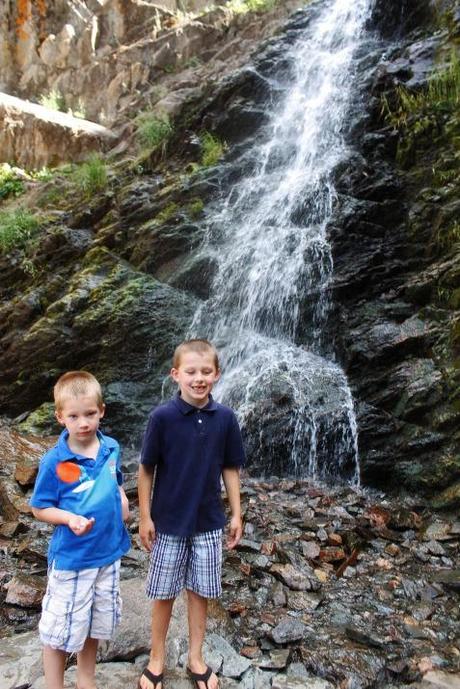 The boys all wanted a picture with the waterfall.
Thus begins my battle with getting more than one child to look at the camera at one time.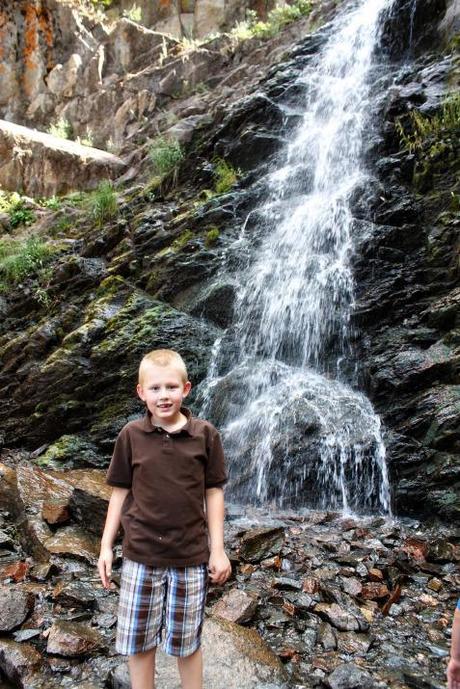 One at a time is always easier.
Isnt he handsome?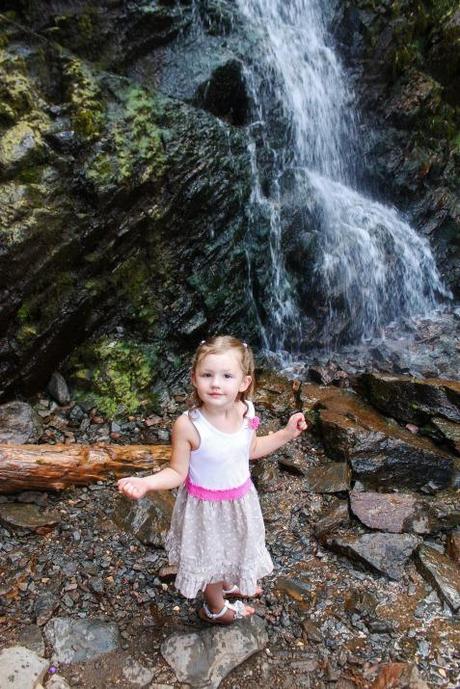 This is her "ok mom I am close enough to the terrifying water" pose.
Still adorable.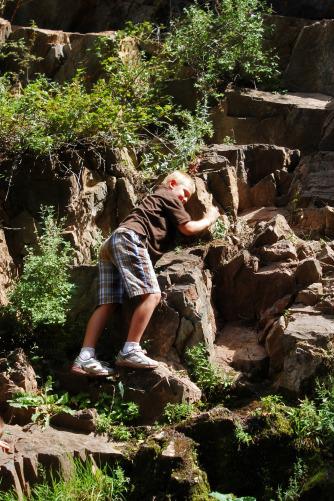 Besides the fun of playing in the waterfall and the creek the boys also enjoyed climbing on the cliff wall.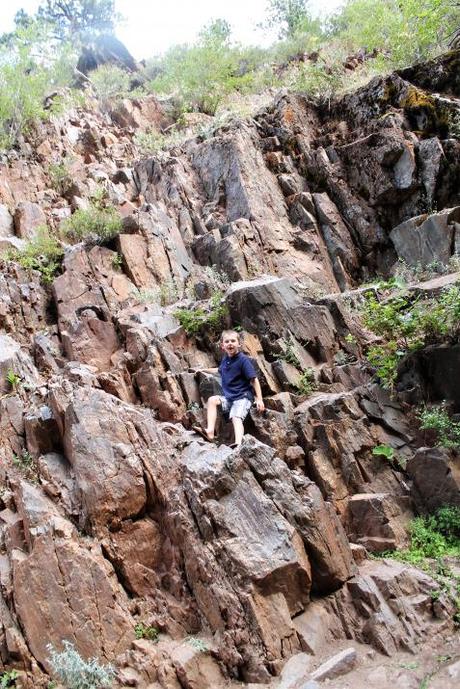 Jonah was pleasantly surprised when he discovered a raspberry bush with berries on it.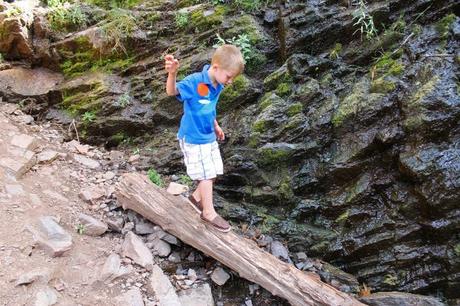 Jude found a log.
"Mom, watch!"
"Jude, get down your going to fall."
"No I wont."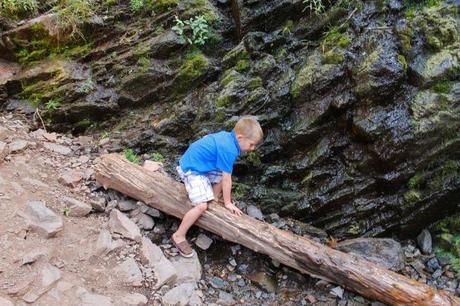 I rest my case.
Moms are always right…..always.
My husband just scoffed as he read over my shoulder.
I cannot understand why?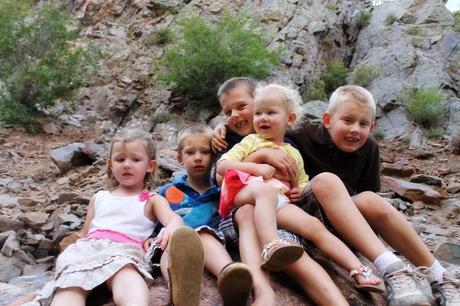 As we were hiking our way back to the car I had the kids all sit on a large rock.
Thinking I could easily get a picture of them all.
Well needless to say I have many pictures of all the kids……just none where they are all looking into the camera at the same time.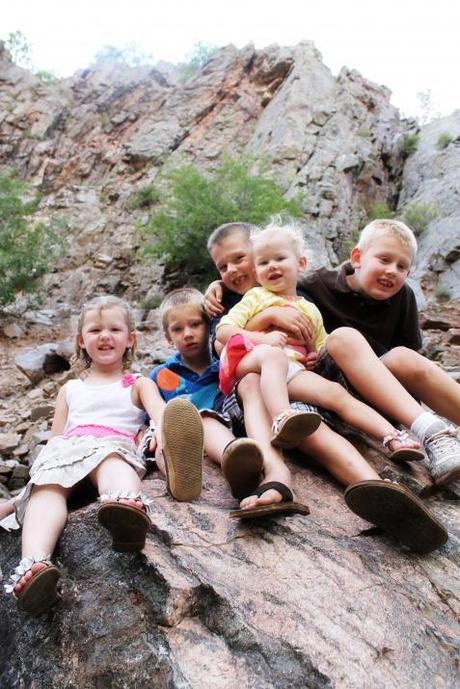 Almost!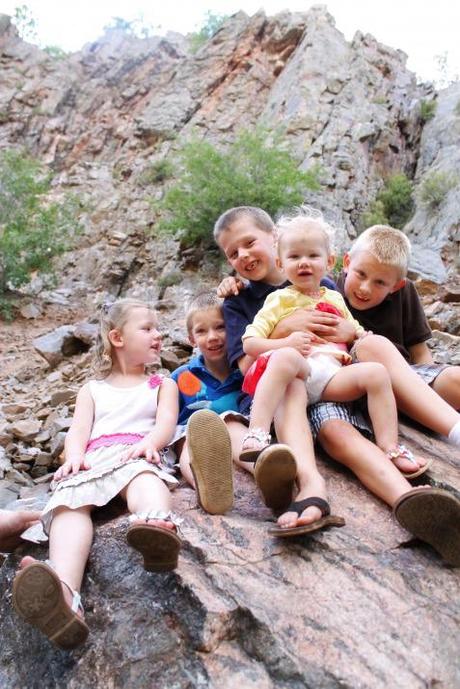 Oh well, close enough.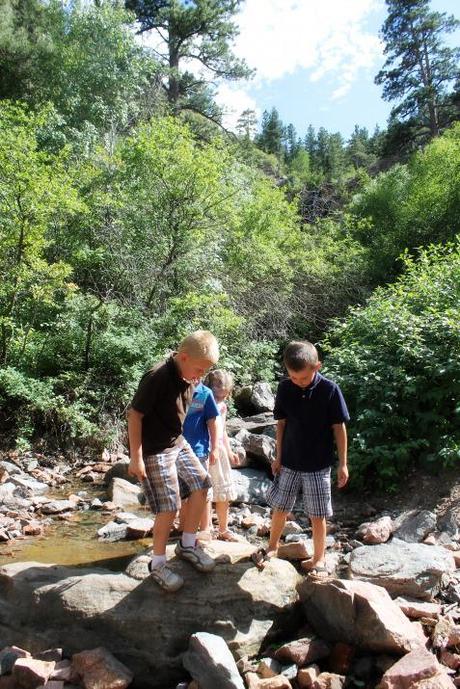 After I released the children from the bondage of trying to get a good group shot they decided to explore the creek one more time before we had to go.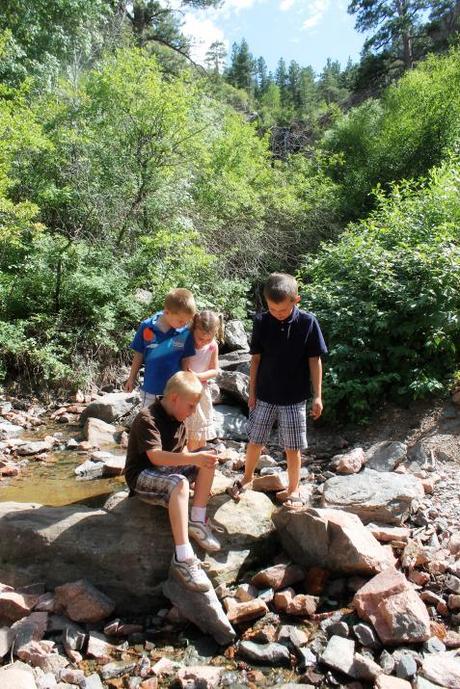 I love this picture because of how Faith is holding on to her big brother.
He helped her to get across the creek and onto the rock.
I love seeing the principles I try to teach them come to life.
So that was the end of our little adventure to the falls.
After we left we had another adventure of trying to attend 2 weddings that were only 1 hour apart.
That is a whole other story……