Hey loveys,
Last night I attended an event put on by Miracle 10 Cosmetics at The Plastic Surgery Clinic in Mississauga, ON. Every year they host an event in the spring/summer and in the fall, and this was my first time attending one of the events! The Fall Beauty Event had such a great turn out. I attended with a friend of mine (who is also named Sara, just without the H) who used to intern for Miracle 10 so it was nice for her to be able to see the people she used to work with!
The event ran from 4-8pm and we got there around 6:15ish. We pulled in and they actually had a valet service for all the attendees so they didn't have to worry about parking their cars. What? Swanky. I loved it. The first person we saw when we got there was Elizabeth. I had only ever communicated with Elizabeth via e-mail and a phone call one time, but she is the brains (and beauty) behind the awesome Peel Treatment giveaway I did on my blog a while back! It was so much fun to finally meet her in person. She's so cute and so sweet, I loved it! We also met Ann (Sara knew her already, so I guess just I "met" her) who is the President and Founder of Miracle 10... she's honestly so beautiful. She has amazing, long, luscious blonde hair, she's absolutely gorgeous, I was kind of intimidated! She seemed so sweet though and Sara didn't have enough good things to say about her so it was so nice to meet her as well.
Sara and I made our way inside and was instantly greeted by a server offering us wine. Uhh, yes please!! What a lovely little touch! There were 2 make-up artists from Holt Renfrew doing makeovers for anyone who wanted one using the Yves St. Laurent make-up line. If I hadn't just put makeup on I totally would have let them tackle my face for sure. Next time!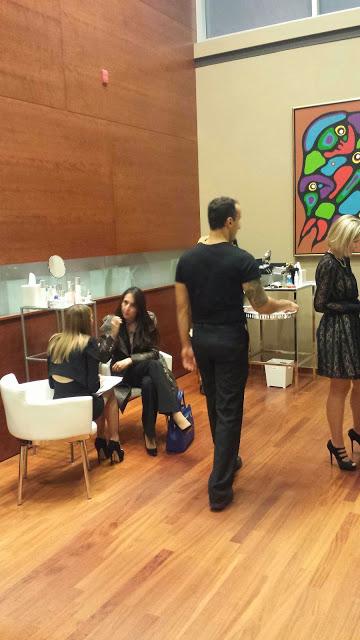 There were consultants wandering around both the upstairs and the downstairs helping people with skin consultations as well as any non-surgical procedures they wanted to inquire about (Botox (for face), Juvederm (lips), Latisse (eyelashes)..). All injectables were on sale so there were a lot of people stocking up! I've always been interested in trying Botox (it's preventative for wrinkles people!) but I didn't go for it.... this time! :) I got to see Nurse Lori, who is just so adorable. Anytime I see her she's in scrubs so seeing her all dressed up last night was so fun!!! She is short, and she was wearing massive heels and was STILL like a foot shorter than me. Mind you, I was wearing my Louboutins so that probably offset her heels slightly.
Sara and I were standing, sipping our wine and chatting when Dr. Lista (remember him from my Breast Augmentation post? He was/is my surgeon!) came over and started chatting with us. It was so nice to chat with him in a social setting rather than in an exam room about all things medical. He actually let us snap some photos with him for Twitter and my blog!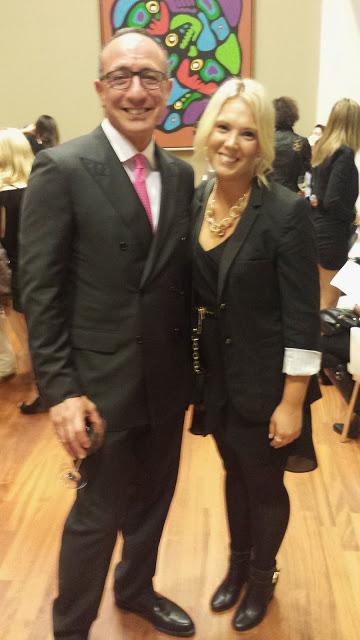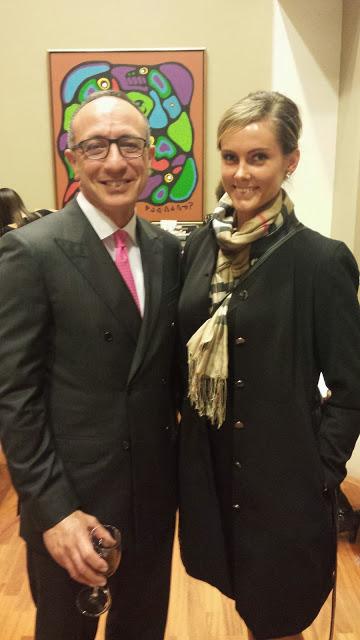 Yay! So fun. He was mingling all night so it was nice of him to chat with us for a while!
For any attendees that spent over $50 on the Miracle 10 products, they got suuuuuch a cute tote. It looks like something I'd 100% take to the beach with me, if the beach were an option right now.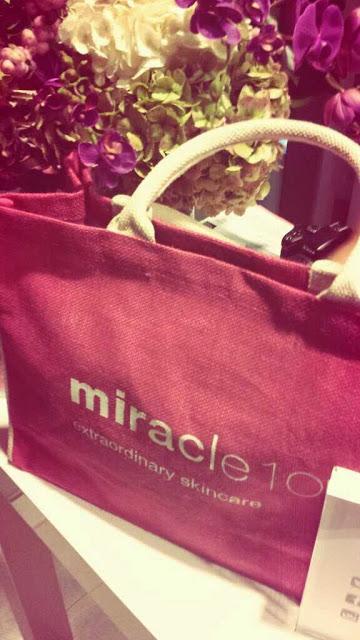 I ended up purchasing the Miracle 10 Body Polish. It's like an exfoliating scrub that you use in the shower, and they gave me a shower mit to go with it! All of the products were 20% off last night, so I wanted to stock up while I could!!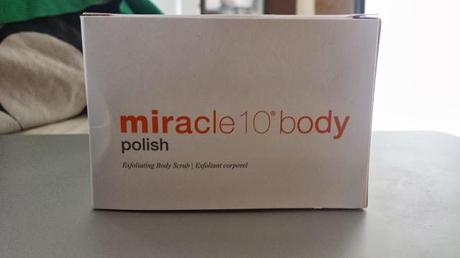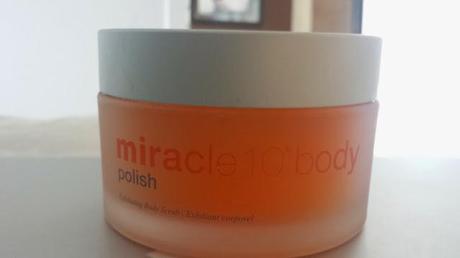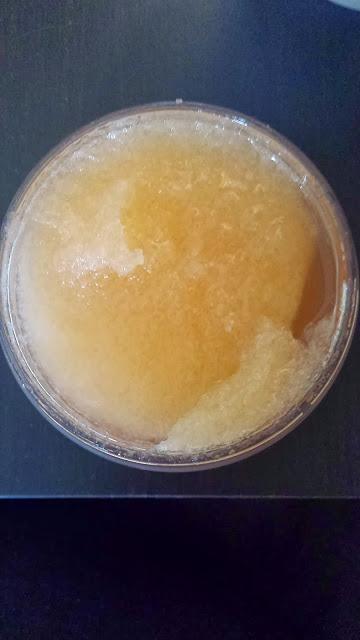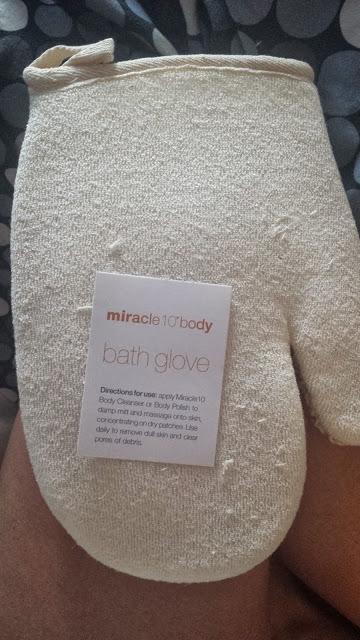 I was purchasing the product with an employee, Lisa, and the funniest thing in the whole world happened. I laughed about it for a while... She was pulling up my account in the system and asked "Sarah, what's your last name?" and this woman who was working, but I had never met pipes up and goes "OHM!".. I was a bit shocked.. so I asked "What?! How did you know that!?" and she told me that apparently I was some sort of celebrity in their clinic because of my blogs haha. She said everyone there follows my blog now and she reads it every time. I'm not sure the name of that woman (if you're reading this, please comment and leave your name!), but I now love her a lot lol. Being has a celebrity has it's perks you know!! (Hahaha... oh man. I still love making fun of that whole experience lol!).
Unfortunately I didn't get pictures with anyone else but it honestly was like the staff was running around the whole night, they all must have crashed when they got home. The fun news is that I have to go back next Friday for an actual appointment so I'll get to see a lot of them again! Overall it was a great event. They had such good wine (ha) and munchies, everyone was so friendly and so assertive when people would walk in. They were so helpful and so full of information. Good job Miracle 10 and The Plastic Surgery Clinic! :)
On a random side note... today was my first day of my 3-day vacation this week. I slept kind of crappy last night but that didn't stop me from being fairly productive today. I managed to get my ass outside and go running (4k... first run of my half-marathon training program), get 2 loads of laundry done, do some errands I had to run, make a delicious lunch of raw veggies and meatballs (I need to do groceries...) watch a few episodes of Pretty Little Liars and make my way to Starbucks, where I am now, to share this blog with you and do some writing that I have to get finished asap!
Tomorrow I'm off to Vaughan for a blogger event at Summer Fresh Foods! I'll be getting a tour of the facility, I'll meet a few new bloggers and get to eat some munchies! I can't wait! I'll post all about it for you tomorrow or Friday!
Q: Are you an event lover? I know I am, but I also know some people who'd rather stay away from big events... what are your thoughts?