Hello my dear readerss!How's your week? Mine was super boringggg since i have to rest and rest after my sickness >_<But good news, because of it i have become so productive in blogging! Because i still couldn't work so yeahhh i keep facing my laptop and writing a new post everyday.Today's post is a review of another famous CC Cream from The Face Shop!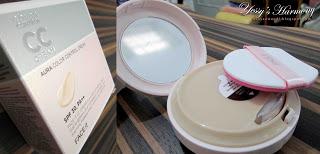 I've read about this CC Cream a lot and i feel like poisoned by its appearance till i decided to buy this, ha! It costs me about USD 28, quite expensive for a korean cosmetics i think, but we'll see is it worth the price.
Let's take a look at its packaging first.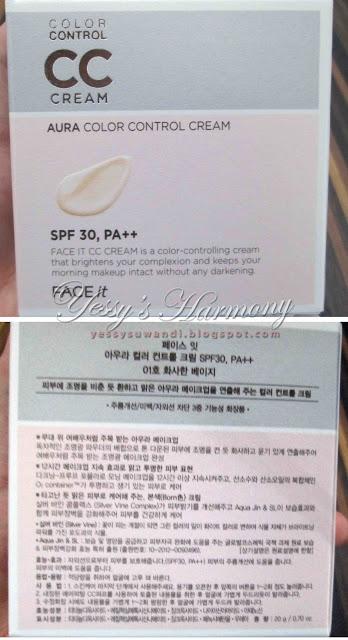 There's no cute accent, anything just looks so clean and professional. I like the whole packaging design, i love any cute design for sure but i don't mind with this clean and sleek style though.
There are 2 variants, 01 Radiant Beige which is slightly brighter then the 02 Natural Beige ones.
Mine is 01 Radiant.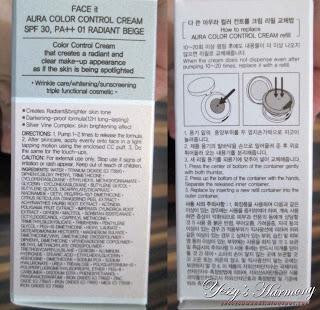 Face It Aura Color Control Cream
SPF30, PA++ 01 Radiant Beige
Color Control Cream
that creates a radiant and 
clear make up appearance 
as if the is being spotlighted.
"Wrinkle care/ whitening/ sunscreening 
tripple functional cosmetics"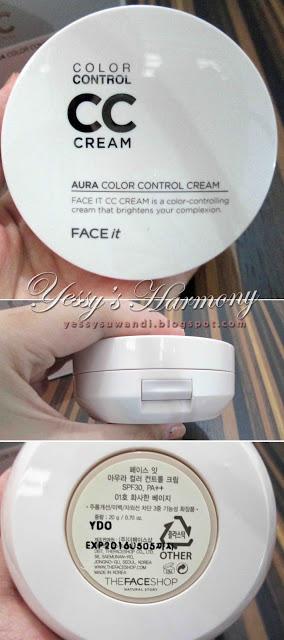 The compact packaging is kinda bulky, but since it contains quite many (20ml) so well, tolerated..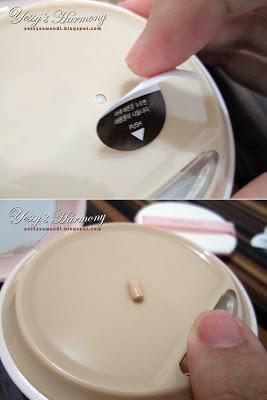 It has a seal on its hole to prevent leaking of their product. To make the cream comes out, you need to push the button. A single push is enough to cover out my whole skin.
And about the coverage, you could see from these pic below.


I drew a heart shape with my black eyeliner, and then cover it with this CC Cream. Well, i have to say that this CC Cream have a very good coverage!
Compared to Etude House CC Cream which gives a very sheer coverage, i think this one will cover your blemishes much better.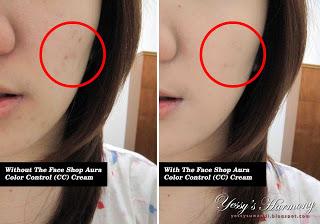 See how good it covers my redness?? It almost perfect!
In conclusion, i have to say that this CC Cream is very good. It gives a natural dewy finish looks so for you who prefer matte finish, just stay away from this product.
Well, that's all i wanna share about, thanks for reading and visiting my blog!
See you on the next post ^^
Lotta Love,
Yessy