Hello everyone!Today i am going to post a bb cream review that i have promised.Weeks ago i attended an event held by Estee Lauder and i have got a product as their goodie bag souvenir, Double Wear All Day Glow.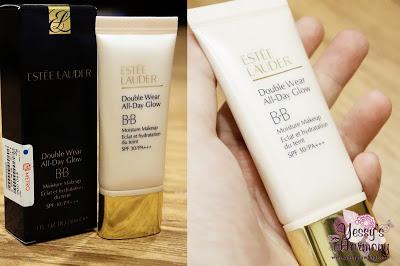 It comes in plastic tube packaging, content 30ml cream. The packaging design looks so pro with gold accent and emboss, not so 'cutie korean' lol.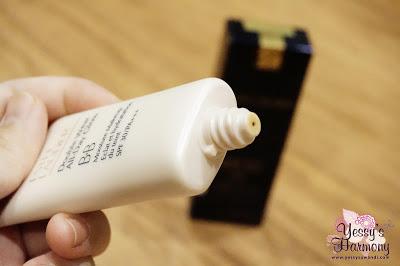 I got mine in shade 3.0 which has a glowing yellow tone finish.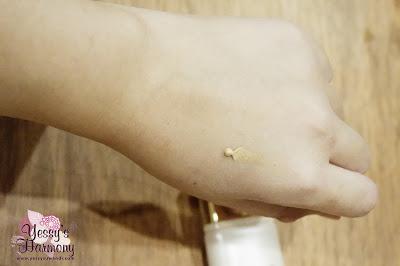 You could notice that it gives a yellow tone finish looks but fortunately it does blended well on my skin.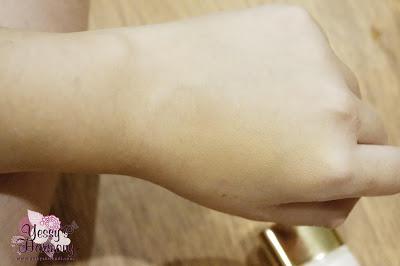 And about the coverage, i have taken before and after pics.The first one is my bareface, you could see there are so many redness around my cheek and nose..T_T I got a lot of pimples recently, maybe it was caused by the pregnancy hormones..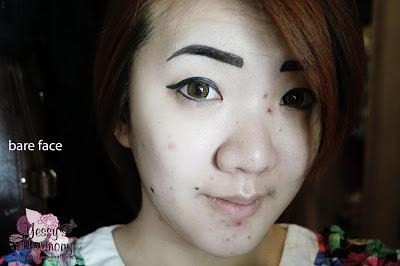 And here is the after pic. I have to say i love the medium Coverage! It was said that it gives 'double wear' and yeahh it does the double coverage. I dont mind the yellow tone finish, but if you have a pink tone skin, maybe you will like one step shade lighter than mine.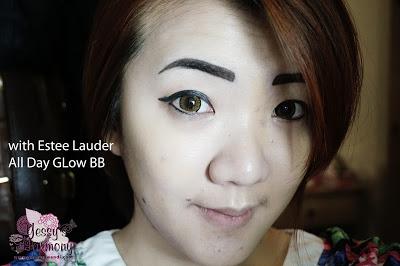 It gives a very glowing finish but the formula absorbed quite fast on skin so you have to blend it a bit faster than another BB Cream.
And for conclussion, i will say that i love this bb cream, but i don't think it worth to be repurchased since it costs IDR 490,000 and i think it is too much for a daily use BB Cream..
That is all i want to share today, hope you find this post useful, see you in the next post dear!
Lotta Love,
Yessy