We sweltered through the Hottest Christmas Day in SA for 70 years. It was just as well the greenhouse was nearly empty as the temperature inside was over 49C that's over 120F. Outside it reach 40C.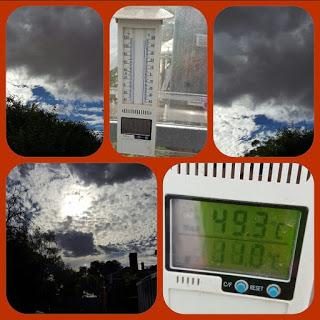 Relief came in the form of storms with high winds and a welcomed 50mm of rain. However the high wind took it's toll and as a result the garden has lost a favourite shade tree. This 20 year old Tagasaste has been ripped out of the ground it had provided a wonderful canopy to this area of the new kitchen garden.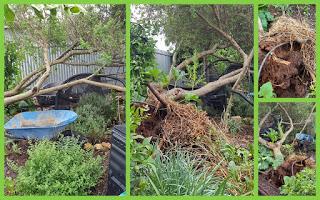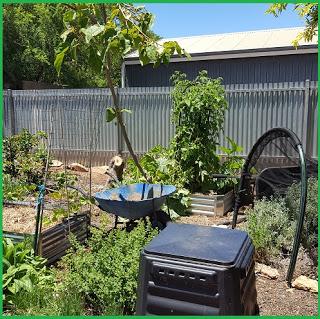 2016 was a wetter than usual year with a total of 502mm our average total is around 380mm.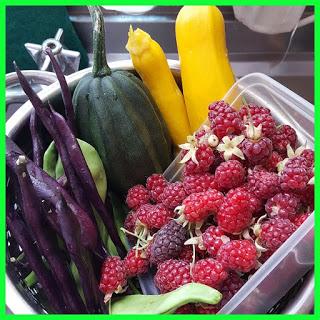 We have been harvesting Golden and Black Beauty Zucchini, Green and Purple Beans, Lettuces, Silverbeet (Chard), Strawberries, the last of the Loganberries, Spring Onions and Potato Onions.