The Campo Viejo Tapas Trail is here again, this will be my fourth year to take part, I love it! If you've never been on it have a read of my post from two years ago which explains how wonderful it is! 
While I have my ticket booked for next week it got me thinking about why I never eat and drink tapas-style in Dublin. When we were in Seville recently we bar-hopped from place to place and had one tapa and a beer in each. I wondered whether this was possible in Dublin... well I put it to the test last Friday and have come to the conclusion it is! 
1. Etto 
-Two small plates and two glasses of wine = €39.00 
We started at 4pm and Etto was blissfully peaceful, anyone who's visited before will know this is very unusual! I drank red and M had white throughout the evening so we ordered a glass of each and relaxed while we perused the menu. (Incidentally why do people always assume men drink red and women white?) I love Etto, the food is fantastic, but on a tapas trail type evening it's a bit too expensive. Our stop here really hiked up the bill!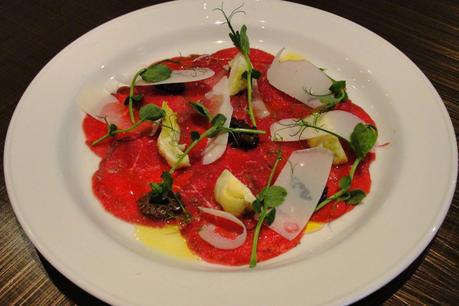 M's Beef carpaccio with marrow and artichoke hearts.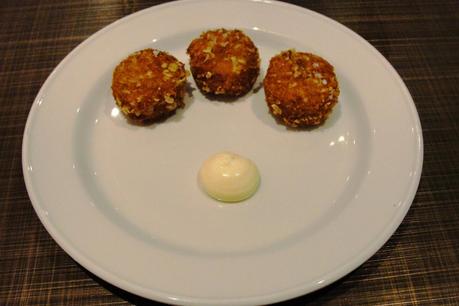 I finally got to try the eel and pork croquettes! 
2. Ely Place
-Three oysters and bread and dips with two glasses of wine = €23.00 
Ely Place opened at 5pm so we toddled around the corner. Last time I'd been here we were sitting beside a French couple who kept ordering more and more oysters so I had to try them. Wow, they are delicious and of course super fresh! This is a lovely spot and perfect for the evening we had planned.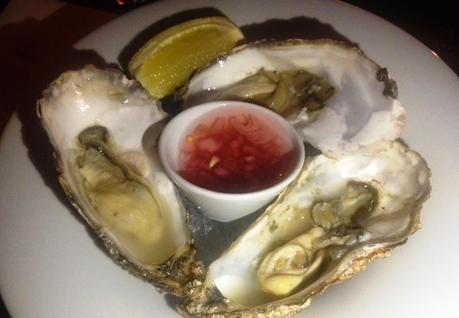 Three of the freshest oysters I have ever come across.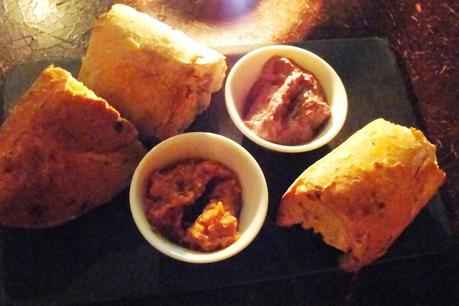 Three different types of bread with hummus and tapanade. 
3. The Market Bar
-one small plate and two glasses of wine = €21.00
Up to this point it was like we had been doing some wine tasting and nibbling in the cellar of a beautiful chateaux and then all of a sudden we were transported to an Aldi warehouse. I used to love The Market Bar but I find the quality along with the service is pretty poor these days. We'd probably leave this one off the list next time.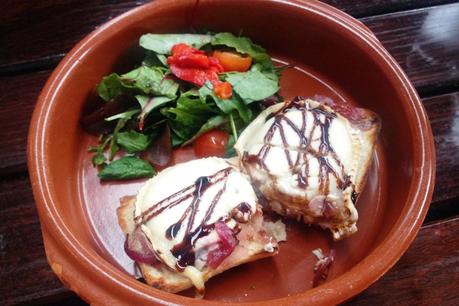 Goats cheese and red onion crostini. 
4. Havana
-two genuinely sized tapas and two glassed of wine = €21.00
Back in good country again! This is perhaps the most genuine of the locations on the list. We sat at the bar and ordered some really authentic dishes. I without doubt have a soft spot for this place!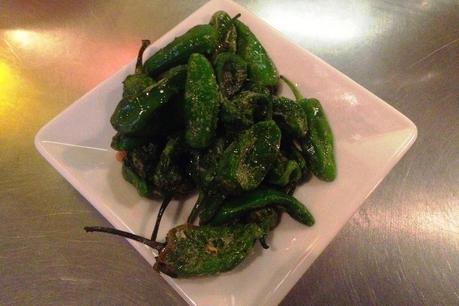 Pimientos de Padron. These reminded me of a holiday in Ischia.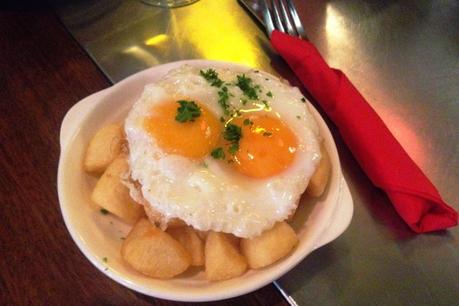 Papas con huevos


5. Pintxo, Eustace Street 
-two tapas and two glasses of wine = €27.00 
This used to be my favorite tapas place in Dublin but I feel that it's gone down hill recently, you definitely get less for your money. As we didn't have a reservation we were stuck out on the terrace with the smokers. It's a pity they got rid of the bar here in favour of more tables, it would have been a perfect spot for our experiment!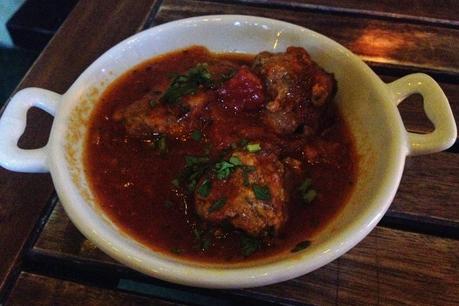 Albóndigas, a pretty puny portion for €6.95.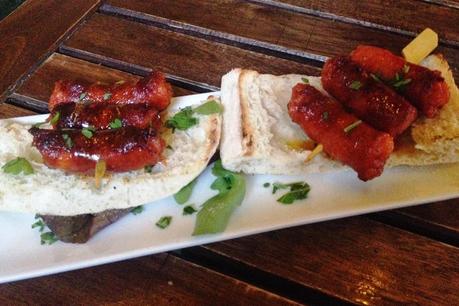 Txistorras pintxo a bit expensive at €4.25. 
6. Taste of Emilia 
Nibbles and two glasses of wine = €21.00 
While we were supposed to be celebrating everything Spanish a little bit of Italy can't do any harm, can it? This place is quintessentially Italian. We didn't mind though and as we were starting to feel full the Mediterranean style nibbles were the order of the day.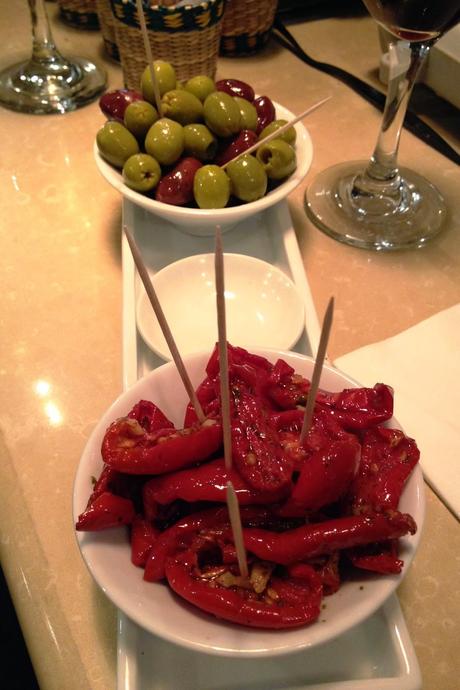 Lovely juicy olives and sun dried tomatoes. 
7. Enoteca della Langhe
Cheese plate and two glasses of wine = €21.00 
This was supposed to be our dessert spot, and they do have lovely homemade desserts such as profiteroles and chocolate mousse, but we were on a savoury buzz so stuck with cheese. Truth be told things had started to get a little hazy by this stage but I had a credit card receipt in my purse and a photo of cheese on my phone the following morning so I'm filling in the blanks!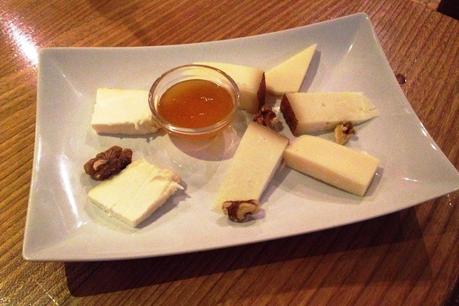 Italian cheeses for dessert. 
While we successfully completed our Dublin tapas trail there were obvious differences between here and Spain, you have to be flexible about what you consider tapas, we didn't just restrict ourselves to Spanish restaurants, we found that a mix of Spanish and Italian worked well. Another difference is that we don't dine standing at the bar here, all the places we visited had table service which makes it feel slightly less authentic and hikes up the price. Finally, and I've already hinted at it, the cost of the tapas experience. Our bill for the evening came to a whopping €173.00 for the two of us. Not for the faint hearted! If we were to do it all again we'd probably leave out The Market Bar and Pintxos, it would definitely be good for the head the next day! We might also give Etto a miss and be kind to our purses! 
I suppose the moral of the story is, if you haven't already booked your Campo Viejo Tapas Trail tickets yet do so immediately! At €25 each they are an absolute steal. The second round of tickets go on sale today, 29th of May, and the third round on Friday 6th of June. Get cracking!