Last week I traveled to Malmo in Sweden to support Drogheda United FC in their first European adventure in five years. There is nothing quite like traveling across Europe with your local team that you have supported for as long as you can remember. I've been to places that I probably wouldn't have thought of visiting, Helsinki, Tallinn and San Marino to name but a few. We've had so many great adventures from Champions league football in Kiev to winning domestic cups. It hasn't always been a bed of roses though, Drogheda United have broken my heart on more than one occasion, the financial disasters of 2008 and also the 2009 season spring to mind! All that aside though, when the fixtures were announced earlier in the month I knew that I'd be traveling no matter where we went, thanks' be to God it wasn't Azerbaijan!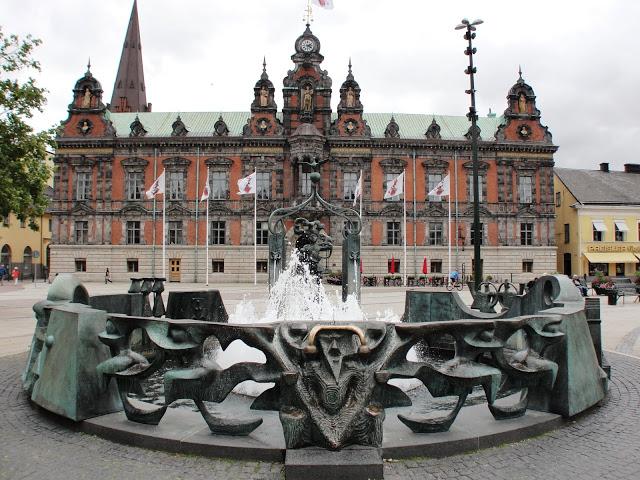 Stortoget Square Fountain.
Malmo is a pretty little city, it's quiet cobbled squares are very sedate, even the ones lined with bars and restaurants. People are so polite and civilised! An Iron Maiden concert coincided with our visit and the band played a few songs in the square as a promo, everyone just stood around enjoying the music, there was none of the moshing or jumping that I had expected!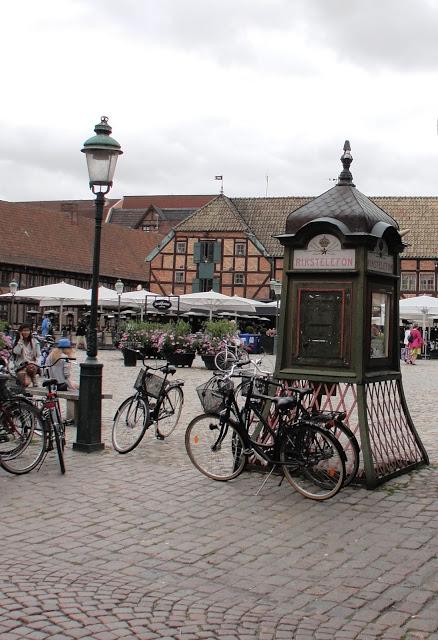 Lilla Torg
When traveling with a large group of people you don't always get a chance to explore lots of different restaurants and bars, this trip was no exception! All the Drogs gravitated around The Drum Bar in the Lilla Torg. It was a Scottish bar with a friendly barman from Kilbarrack! There was a special for Drogheda fans on the Abro beer, at 45SEK (€5.20) it was a steal! It's a nice pilsner style lager and while I enjoyed it I preferred the local Indian Pale Ale from Nils Oscar which came with a slightly heftier price tag of 69SEK (€7.95) By now you've figured out that drinking in Malmo is not cheap! Eating isn't any cheaper either! I had cod wrapped in ham with baby potatoes and lobster bisque sauce for dinner one night and that came in at whooping 275SEK (€30.00) While it was nice it was still just bar food!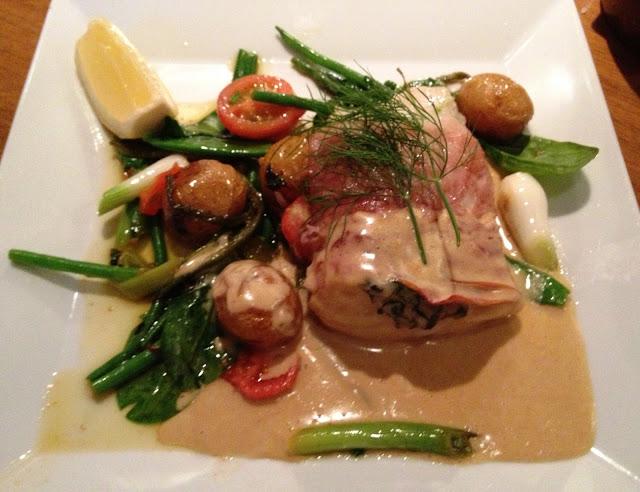 Expensive bar food from The Drum Bar!
While we probably could have happily stayed in Malmo and entertained ourselves I was itching to travel over the impressive Oresund Bridge and to see Copenhagen. It only takes 30 minutes to travel between the two cities by train. The journey takes you high over The Sound for the first part of the trip and then plunges you deep beneath it for the second half. It really is spectacular.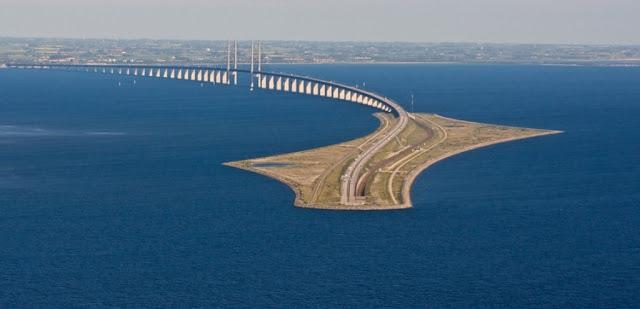 The Oresund Bridge (I found this pic here) 
In Copenhagen we took the hop on hop off bus around the city. Our primary objective was to see The Litter Mermaid. I wished I'd remember to bring my own earphones, the ones supplied on these buses are invariably torture for your ears! Copenhagen was a stunningly beautiful and clean city. We enjoyed looking at the crowds along Nyhavn which is really one huge open air bar! The Little Mermaid is in a rather isolated spot just outside the center. A lot of people I have spoken to said they were underwhelmed by the mermaid but I just loved her. Yes she is understated but she looks so serene as she gazes out to sea.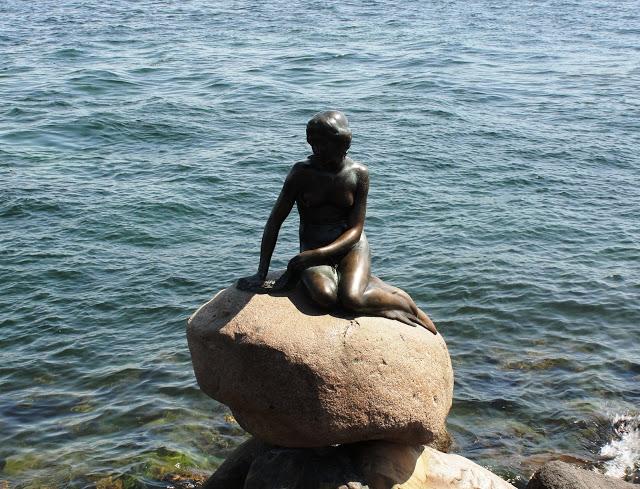 The Little Mermaid
In terms of food and drink Copenhagen is no cheaper than Malmo. I had the misfortune of paying 149DKK (€20.00) for possibly the worst beef burger I have ever tasted! It was my own fault really, we were in a hurry and food was only an afterthought!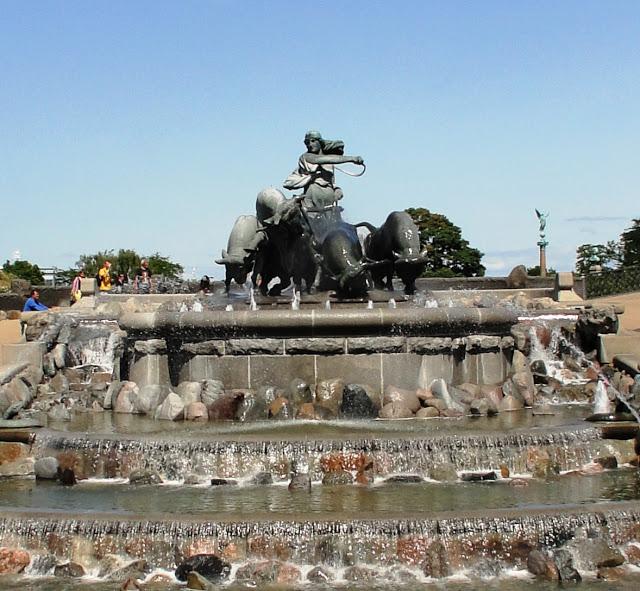 Geifon Fountain.
Malmo and Copehagen are both cities that I intend to return to. I need to do more research about, not necessarily cheaper but, better value for money food options. We didn't have time to get to Helsignor, supposed home of Shakespeare's Hamlet, or to cross The Sound by boat, or even visit the towns of Helsingborg or Lund. These two cities definitely deserve a well researched return visit!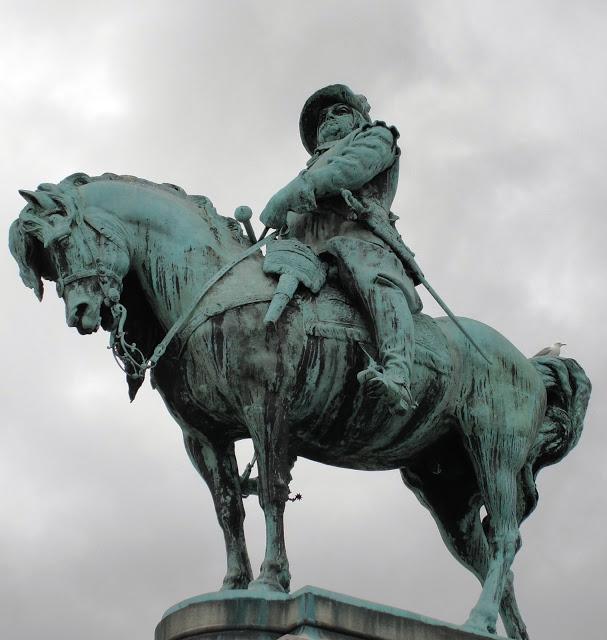 Karl Gustav X
And what of the match you ask? It pains me to say that we lost two nil. The team played fantastically and did us all proud. As underdogs we were always against the odds, and of course, the ref robbed us!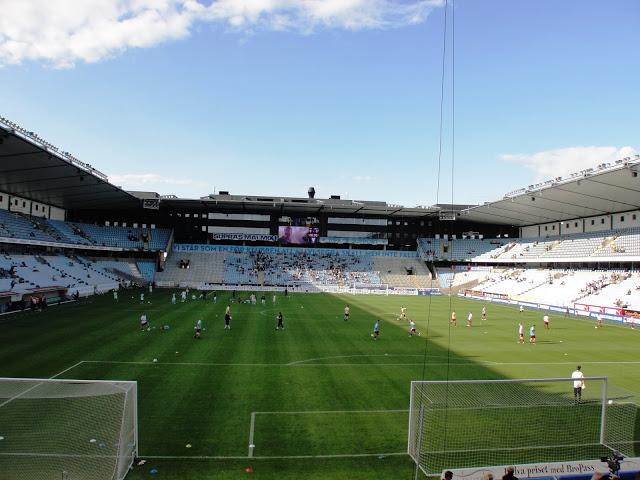 Swedbank Stadium.
It was a quiet journey home to say the least. I always feel sad when I step off the plane, the team heads to their bus and the supporters all filter away through the airport. For a while it was nice to belong to something bigger. I can't wait for our next trip.