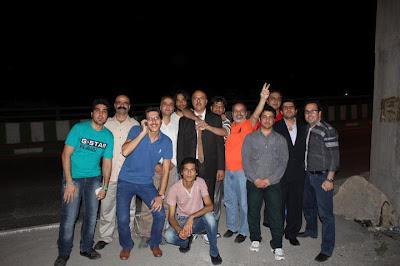 Released Political Prisoners of the Section 350 of Evin Prison




Photo from yesterday night


Seyyed Ali Khamenei the dictator pardons 90 innocent political prisoners. We are looking forward to his decision. We know that he has not acted out of compassion. My personal opinion is that the international pressure and public opinion are showing effect.
Till now, the name of 77 of the pardoned prisoners are known. The released list contains less prominent political prisoners. The most prominent of them is Dr. Sholeh-Saadi (Pictured above: The one in the center with a tie), the former Parliament member and law professor at Tehran University. Tehran bureau introduces some more released political prisoners.