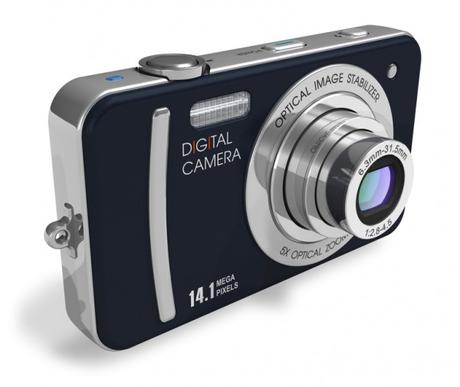 A new week and a new direction in the job hunt for Beard Face today. He decided to try his hand at photography. He bought a cheap camera off Dodgy Derek over on Rip Off Crescent and began wandering around taking pictures. It wasn't long before the old boy ended up getting arrested. Approaching people and saying things such as "Could you bend over a little more," "Give me a happy face mixed with self-loathing," "Just tie the kid to that bench while I serenade you," and "Look at the camera and pretend it's your next slice of chocolate cake topped with my whipped cream" turned out to be a bad idea in the end.
Tuesday
Beard Face is really getting into Skyrim. He's approaching 30 hours of gameplay and is now making bad jokes that other gamers probably made when the game was first released. He's especially fond of the "arrow to the knee" phrase that some of the characters come up with. "Do the dishes," Frizzy Hair says. "I used to do the dishes," Beard Face replied, "but then I took an arrow to the knee." He kept up this ridiculous excuse until Charlie intervened with a crossbow. Now Beard Face really can claim to have suffered an arrow to the knee.
Wednesday
Frizzy Hair hasn't been feeling so well today. She asked Beard Face to go out and get her some herbal tea. In theory this was a very good idea. If anything is going to make you better it's some herbal tea. Rather than go to the supermarket to locate an appropriate product, Beard Face got a cup, filled it with hot water, then proceeded to gather cuttings from the lawn and the surrounding plants. Presented with this disgusting concoction, Frizzy Hair threw the contents in the old boy's face before storming out of the house. We never got to find out if Beard Face's herbal tea would have been effective but I'm guessing not.
Thursday
Unbelievable day today. It was Beard Face and Frizzy Hair's six year anniversary. Six years together, five years married. How to come to terms with the old girl's sacrifice is very difficult. Imagine spending six years of your life with someone so hideous that they failed the medical at the Annual Ogre Convention. The old boy has been far from a great husband to Frizzy Hair, incapable of the simplest little tasks but to his credit he has just about mastered toilet training now. Who knows what he may achieve in the next six years.
Friday
Our idiotic owners were out of the house almost all day today. They were seeing family which proved annoying as I was unable to get out of the house. If that wasn't bad enough I was left stunned by the news that Beard Face has finally landed a job interview. Someone out there is actually considering hiring the beard. I don't know who they are or how much they've been drinking but hopefully they'll come to their senses real soon. That said, Beard Face being out of the house all day sounds wonderful.
Saturday
Beard Face and Frizzy Hair have started a House of Cards marathon. Season 3 has just begun so they've been delving into the intrigue and back stabbing of American politics. It's all too complicated for Beard Face who keeps waiting for the deck of playing cards to appear. Charlie is in his element with the show though. He loves Frank Underwood though wishes he'd shoot the odd person rather than outsmarting them with words.
Sunday
Beard Face is happy again. Barnsley FC have a new manager and they've now remembered the art of winning football matches involves scoring goals. A week or so ago it was doom and gloom, now the beard has aspirations of promotion, winning the World Cup and after that healing the world. Somewhere along the way my idiotic owner has suffered some kind of breakdown resulting in chronic delusions or as I like to call them wishful thinking.