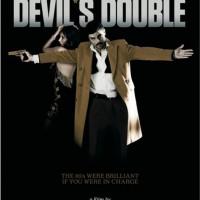 Movie: The Devil's Double
Director: Lee Tamahori
Rating: ***1/2
If you've always yearned to see the devil's madness from the front row then you ought to watch "The Devil's Double". In the most pulsating fashion, director Lee Tamahori ("Die Another Day", "Next") brings to you the life the story of Uday Hussein, son of Iraqi dictator Saddam Hussein.
In 1980, Latif Yahia is summoned to the presidential palace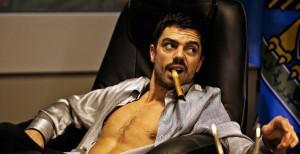 to take on a top-secret assignment. He meets  Uday there, his classmate. Earlier, others have remarked about how strikingly similar they appeared. Uday offers Latif a job as his body double. Latif initially declines but later is forced to accept when the lives of his family members are at stake. Along with the job, Latif is also given a guilt-free pass to enjoy the opulent lifestyle of the Hussein family. What follows is the story of the devil shown throug the eyes of Dominic Cooper aka Latif Yahia aka Uday Hussein.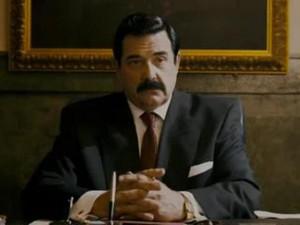 DD works for two reasons – firstly, for taking the effort to narrate the story of a mean son of a bitch and secondly, to keep that story as engaging as possible is a lesson every aspiring filmmaker should learn from this film. On the contrary, the film spends too much time on the life of Uday, instead of giving us a perspective in to the Iraq of 80s. There's hardly any historical accuracy in the film.
The plot is twisted and monologue in nature thus making the film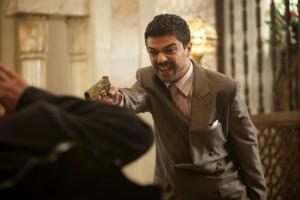 appear irksome at parts. Director Lee's effort to transform a controversial topic in to a masterful film deserves special citation as much as Dominic for stepping in to the shoes of a violent dictator. Uday's story is a classic example of abuse of power of someone who can't handle power.
Dominic Cooper, last seen as Howard Stark in "Captain America", portrays the devil to perfection. His transformation from Latif to Uday is an act of brilliance. His accent is something noteworthy and so are his mannerisms, especially while playing Uday Hussein. Dominic's role is like looking at yourself in the mirror and trying to draw the devilish side within you. And you see Dominic competing with his own self in the film and I would like to commend him for that.
Some say a stellar star cast, today, is a gimmick used by many directors to attract audience. But, this film proves it wrong by successfully boasting a stellar cast and earning critical acclaim globally for their performances. Philip Quast as Saddam Hussein delivers a calculated performance. While, Ludivine Sagnier as Uday's favourite keep, brings to the table much needed oomph and sleaze.
In essence, 'The Devil's Double' is a perfect getaway from the slew of super-hero flicks.