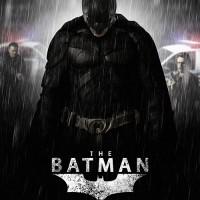 Movie: The Dark Knight Rises
Director: Christopher Nolan
Rating: ****1/2
One man who deserves to be accredited for having given the 'Batman' series a grand facelift is Christopher Nolan. It's not easy to keep a franchise going and making every film better than its predecessor. Undoubtedly, Nolan's been a champion in this department and has been successfully giving us films that we'll cherish for a lifetime. His latest film 'The Dark Knight Rise' is not a masterpiece but a great film that'll make his fans go gaga.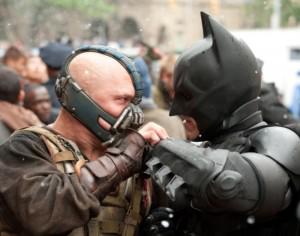 Eight years have gone by since the demise of Harvey Dent, a crime-fighting, loyal cop who lost his for the people of Gotham. People are celebrating 'Harvey Dent' day in his memory however rumor has it 'Batman' is pinned for the murder of Dent and that's why he's been in hiding for a while. Meanwhile, a new Terrorist leader, Bane, has risen from the dead to conquer the city of Gotham and turn all its citizens to ash. The only one who could save the city from turning in to a graveyard is 'Batman', and nobody's seen him in eight years. 'Batman' should join hands with the cunning jewel thief aka Catwoman and an honest cop, John Blake aka Robin along with Commissioner James Gordon to save Gotham.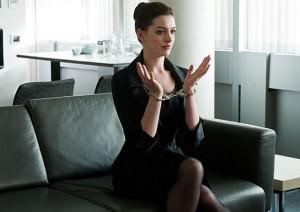 The film is yet again carried by few of its characters; the key ones who are some way or the other connected to each other and therefore make the proceedings interesting. For example; Bane was also trained by Ra's Al Ghul, who also trained Bruce back in the days however Bane was excommunicated from the league and now he's out seeking vengeance. The story is intelligently carried forward by the Nolan brothers, connecting every possible dot together to make sense. However one might feel the story was little too long but thankfully the film keeps you hooked throughout.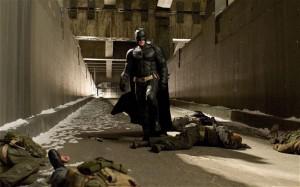 The first half of the film is nicely spent developing the character of 'Batman'. His comeback from long absence not only delights the city residents' but the audience likewise. The second half gets even more exciting; it completely supersedes the first in every possible way. Bane makes 'Batman' go through the similar kind of pain he went through and therefore puts him in a place that gave him strength and hope. When the world around him is been torn in to pieces by Bane, Bruce spends time stirring up confidence by building hope and resistance and when all is about to end, The Dark Knight Rises. Brilliant! The twist in the climax is what you never expected from Nolan, and it explains everything and makes your every penny worth it.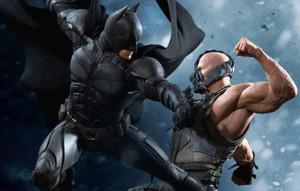 Bane aka Tom Hardy is maniacal and devastating. At one point, you feel as though Bane has taken over Gotham and Batman but that's where TDK exactly becomes one of the best films of the recent past. I was under the impression that after having seen the trailers of TDK, I might actually like Bane more than the 'Joker' but undoubtedly that's not the case. Bane was strong and powerful but the 'Joker' was the nastiest of all and that's what made one of the most likable characters in the franchise.  Bale as the 'Batman' spends quality time trying to put himself together while the world around is convinced that he was responsible for the death of Harvey Dent. Bale's character required lot of perseverance and you see it all in his performance.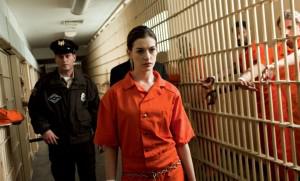 Anne as the 'Catwoman' adds style and wit to the film. She's exactly opposite to the 'Batman' and she's swift and extremely funny. Blake aka Joseph Gordon, the righteous cop whose only mission is to save Gotham with or without 'Batman' shines in his role. One might feel his role may be sidetracked due to the presence of many others but it's just a feeling and it passes when you reach the climax. Michael Caine aka Alfred, the Bat's loyal servant plays his part as quietly as expected but he's the strongest of all because had it not been for him, Bruce would've never returned as the 'Batman'.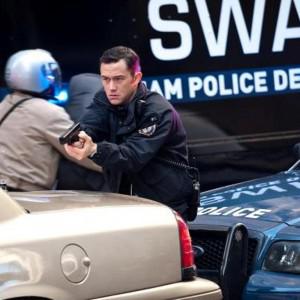 Marion aka Miranda packs a powerful performance which you'll only realize after you finish the movie. Her role is driven by its purpose and merely by acting. Morgan Freeman aka Lucius Fox gives what he's best at – yet another mean machine – this time one that takes off. Not to forget Gary aka Commissoner Gordon in his hapless role who's strength is his belief in 'Batman'.
'The Dark Knight Rises' is spearheaded by one man – Christopher Nolan who undoubtedly steals all limelight and makes you're watching experience a memorable one. Nolan keeps everything intact and doesn't leave any loose ends. All characters get their due time to explain who they are thus leaving no room for any criticism.
 In essence; 'The Dark Knight Rises' will be celebrated 'In the Name of Nolan'.