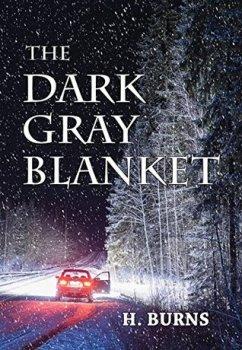 The Dark Gray Blanket by H. Burns
Published by Howard Schrack on October 20, 2017
Genres: Mystery, Thrillers
Pages: 388
Format: Hardcover
Goodreads
Buy on Amazon



The winters of '76 and '77 in the greater Detroit and Oakland County area of Michigan were extremely harsh, with record snowfall, brutal temperatures, and incessant howling winds. During these winters, a deranged serial killer preyed upon preteen and early teen victims, both male and female. As snow would begin to fall, the killer would hunt and abduct them, keep them at a secluded location, bathe them, meticulously groom them, feed them their favorite meal, and then wait for the next snowstorm. Under the cover of the next snowfall, the killer would hide their corpses in snowbanks on secondary roads, where they would be found by passing motorists.

This story is a fictional account of an over-the-hill detective, Frank Pellegrini, and his strange obsession in the pursuit of that killer.
Sometime before Christmas of last year, I heard about this book, The Dark Gray Blanket by H. Burns.  I added it to my "TBR" list, but unfortunately, I didn't have a chance to read it until now.  I'm glad I finally had the opportunity so I could share the book with you.
This historical psychological thriller deals with the murders of young children during the winters of 1976 and 1977 in Detroit, Michigan. The author shares the events surrounding this horrific crime that took place within mere miles of his family's home. His daughters were the same age as two of the victims.  Even more alarming to the author is the fact that the last victim was found less than three miles from his peaceful family home.
During a 13-month period, four children were abducted and murdered and their bodies left in various locations within the same county. All of the children were held captive anywhere from 4 to 19 days before they were ultimately killed. At the time, the investigation that ensued was one of the largest in the history of the United States.  The murders are still unsolved.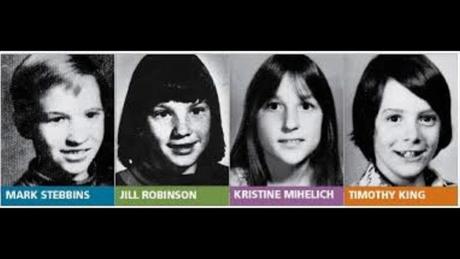 This story is interesting because it is part true crime and part fiction.  The true details of the Oakland County Child Killer crimes are these:  The first victim was Mark Stebbins, a 12 year old boy from Ferndale who was last seen on February 15, 1976.  Next was Jill Robinson, 12, of Royal Oak who packed a bag and ran away from her home on December 22, 1976 after she had an argument with her mother. The third victim was Kristine Mihelich from Berkley, a 10 year old who was last seen January 2, 1977. The final victim was Timothy King, an 11 year old who left his home in Birmingham on March 16, 1977.
Frank Pellegrini is the detective who works with the Child Victims Investigative Unit of the Detroit Police Department.  He is assigned to this case, and it's clear that he obsesses over it.  H. Burns builds a very suspenseful story in The Dark Gray Blanket based on an actual true local crime.  The fact that Mr. Burns is familiar with the area and the crimes becomes very clear throughout this fictionalized version of the events.
I really appreciated that the author's intentions behind this novel is that he has a goal to make donations to the National Center for Missing and Exploited Children in remembrance of the victims.  Very impressive!
---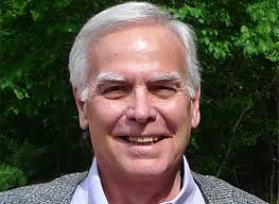 H. Burns earned a degree in psychology and marketing, and then pursued a successful career with Ford Motor Company.  During the harsh winters of '76 and '77, he was on assignment at the Renaissance Center in Downtown Detroit.
He, his wife, and their two daughters, ages ten and twelve, lived in Northville, Michigan, where they watched the developing nightmare from afar. The last victim, a twelve year old, was found less than three miles from their home.
---
I received an copy of this book from Smith Publicity in exchange for my honest review. I was not required to provide a positive review and this affected neither my opinion of the book, nor the content of my review.  Thank you so much Smith Publicity!!

~ ~ ~ ~ ~ ~ ~ ~ ~ ~ ~ ~ ~ ~ ~ ~ ~ ~

It would be great if you would stay connected with me!! You can follow me on Twitter @DebiL1611, like me on Facebook at 2014 and Beyond, circle me on Google+, follow me on Tumblr, Instagram and Bloglovin', subscribe on YouTube, or connect with me on LinkedIn and Pinterest.

Please make sure to visit my homepage and subscribe to my blog for more great posts on running, fitness and lifestyle topics as well as food, product, music and book reviews, and more!