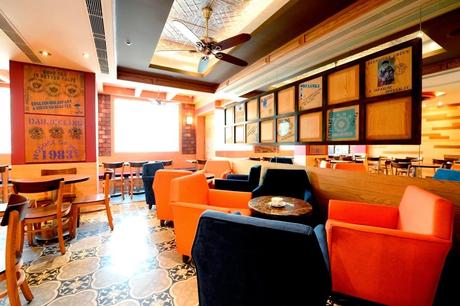 The Coffee Bean & Tea Leaf opens in Khan Market
Leading global specialty coffee brand brings its finest International coffee experience to the Capital's most upscale shopping destination
New Delhi, March 2014
:
The Coffee Bean & Tea Leaf has been a pioneer in introducing the finest coffees & teas from around the world.
Continuing its dedication to delighting consumers and offering the best since its launch in New Delhi 6 years ago, the leading global specialty coffee brand now opens a store in Khan Market, the city's most upscale shopping destination.
The Coffee Bean & Tea Leaf is on the first floor, Flat No. 62, Middle Lane, Khan Market, New Delhi.
From a house of Ice blended drinks, Lattes, Hot beverages to scrumptious all day breakfast, fresh bakes, gourmet sandwiches, salads, delectable main courses and desserts, the CBTL menu also a foodie's delight. 
About
The Coffee Bean & Tea Leaf®
 Founded in 1963, The Coffee Bean & Tea Leaf® is the oldest and largest privately-held chain of specialty coffee and tea stores in the United States. With a reputation for excellence, the company is a leader in product innovations, having developed the original Ice Blended® beverage. Providing the highest quality coffees and teas for 50 years, The Coffee Bean & Tea Leaf® currently has more than 1000 stores. These stores blanket the world in markets such as California, Arizona, Nevada, Singapore, Malaysia, Korea, Brunei, Indonesia, UAE, Israel, China, Kuwait, Egypt, Qatar, and the Philippines and continue to expand both domestically and internationally. For additional information, visit
www.coffeebean.com
Disclaimer
This is official press release of The Coffee Bean & Tea Leaf® . Please contact them directly for more information.