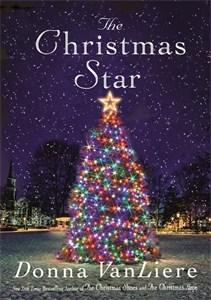 The Christmas Star (Christmas Hope #9) by Donna VanLiere
Published by St. Martin's Press on October 16, 2018
Genres: Holidays, Literature & Fiction, Religion, Romance
Pages: 240
Format: ARC
Goodreads
Buy on Amazon



From the New York Times bestselling author of The Christmas Hope series comes another heartwarming, inspirational story for the holidays.

Thirty-two-year-old Amy Denison volunteers at Glory's Place, an after school program where she meets seven-year-old Maddie, a precocious young girl who has spent her childhood in foster care. Unbeknownst to Amy, Maddie is a mini-matchmaker, with her eye on just the right man for Amy at Grandon Elementary School, where she is a student. Amy is hesitant – she's been hurt before, and isn't sure she's ready to lose her heart again – but an unexpected surprise makes her reconsider her lonely lifestyle.

As Christmas nears and the town is blanketed in snow and beautiful decorations, Maddie and the charming staff at Glory's Place help Amy to see that romance can be more than heartache and broken promises.

In The Christmas Star, Donna VanLiere delivers yet another sweet, joyous story that is sure to capture readers' hearts.
Once upon a time….. very long ago, I read books just to read books. I didn't know about writing reviews, Goodreads, Amazon reviews or blogs or anything like that. Back in those days, during the holiday season, you can bet we had our collection of Donna VanLiere's Christmas books running through my family group of readers – my aunts, my mother and my cousins – until we put them away with the other Christmas decorations. Then, the next year, we would add a book to the collection, read it and pass it around the group again. I can't be sure which books in this series that we've read and which ones we haven't unless I would read the back covers to know the stories – no reviews back then, remember?
When St. Martin's Press told me about The Christmas Star by Donna VanLiere available through NetGalley, I told them I was interested even before I realized this was book #9 in the Christmas Hope series!  I was very pleasantly surprised when I started reading this book and discovered that it was part of the collection I've grown to love over the years!

Coincidentally (or perhaps not so coincidentally), this story is being published on October 16, 2018 to coincide with the Hallmark Channel production of VanLiere's previous title, The Christmas Town. The Christmas Star is a moving and uplifting story about repairing the fragile pieces of a broken heart with the help of a child and a little Christmas magic.
The Christmas Star shares the story of 32-year-old Amy Denison a volunteer at an after school program called Glory's Place at Granon Elementary School, where she meets a precocious little girl named Maddie.  Maddie is in the foster care system and she's in need of a forever family.  Gabe works at the school as a custodian.  He has made some pretty lousy choices in his past but for the past 5 and a half years he's been sober.  Maddie has made it her mission to work as a matchmaker and get the two to meet because she thinks they are perfect for each other.
A Christmas Star is a very sweet, heartwarming, faith-based story about second chances and redemption.  It's a story full of meaningful moments, human kindness and even a few regrets. The author provides readers with a cast of well-rounded characters with a story that will either will bring you to tears, make you smile with joy, or both!
---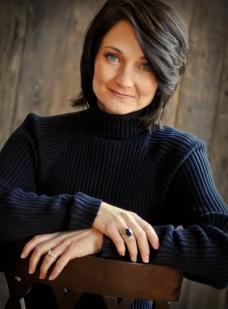 Donna is a New York Times and USA Today best-selling author. She's an in-demand conference speaker and gifted teacher and has 14 published books including four that have been adapted into movies.
Donna is the recipient of multiple industry awards including a Retailer's Choice Award for Fiction, a Dove Award, a Silver Angel Award, two Audie Awards for best inspirational fiction, a nominee for a Gold Medallion Book of the Year and is an inductee in the Ohio Foundation of Independent Colleges Hall of Excellence joining such luminaries as Coretta Scott King, Hugh Downs, Dr. Norman Vincent Peale and Senator John Glenn.
Learn more about Donna by visiting her on social media ~~
WEBSITE  //  FACEBOOK  //  TWITTER
---
I received an advanced readers digital copy of this book from St. Martin's Press through NetGalley in exchange for my honest review. I was not required to provide a positive review but I chose to because it was a great book!! Thank you St. Martin's Press!

~ ~ ~ ~ ~ ~ ~ ~ ~ ~ ~ ~ ~ ~ ~ ~ ~ ~

It would be great if you would stay connected with me!! You can follow me on Twitter @DebiL1611, like me on Facebook at 2014 and Beyond, circle me on Google+, follow me on Tumblr, Instagram and Bloglovin', subscribe on YouTube, or connect with me on LinkedIn and Pinterest.

Please make sure to visit my homepage and subscribe to my blog for more great posts on running, fitness and lifestyle topics as well as food, product, music and book reviews, and more!