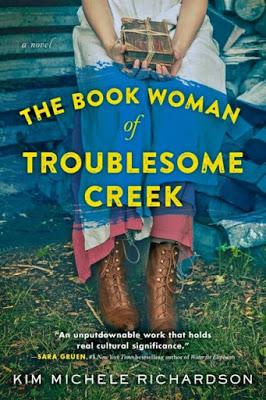 I zoomed through this book, lent me by one of my book pusher friends. It boasts two good hooks: The Pack Horse librarians of Depression-era Kentucky, intrepid women funded by the WPA who traveled the hills and hollers on horseback, bringing books to isolated homes and schools, and the strange Blue People of Kentucky, a tiny group suffering from a genetic disorder that turns their skin blue. Either group is interesting enough for a novel, but here we have a Pack Horse Librarian who is a Blue.  
The novel is chock-full of fascinating folk ways and historical detail. Plus there's an admirable young woman, fighting to make her way in the world--a world that counts her as "colored" and abnormal. There's a love story too...
A good read on a chilly day. And a good reminder of the discrimination and unequal treatment women, in general, and people of color, in particular, have always faced.