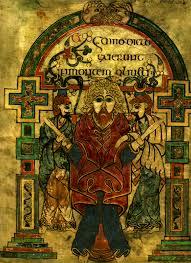 If you have a little free time this weekend and want to celebrate St.Patrick's Day, before you slip round the corner to the pub, check out The Book Of Kells -- now available for viewing on line from Trinity College in Dublin.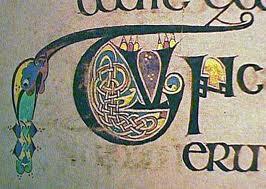 This illuminated manuscript, created
by Celtic monks
around 800, contains the four Gospels. It is regarded as a masterpiece of Western calligraphy and is considered by many to be Ireland's greatest treasure.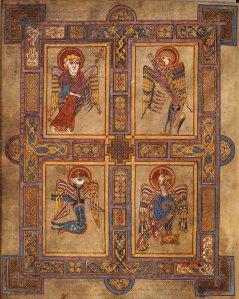 The figures of humans and beasts, real and mythical, as well as the intricate lacing of Celtic knots, are a delight. You may want to call out for a supply of green beer, corned beef and cabbage -- there are 677 pages to enjoy.  Wikipedia has more information, of course.