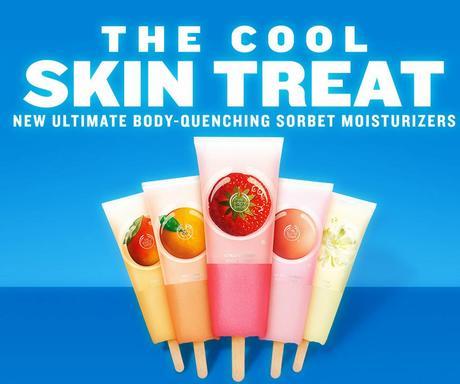 The Body Shop has launched a new range of Body Moisturisers in sorbet form!!
Scoop an industry first with this cool body moisturiser, infused with delicate scent! Our breakthrough sorbet texture instantly melts into skin for a frosty burst of fresh moisture.
Light and fast-absorbing
Leaves body instantly moisturised
Up to 24 hours of hydration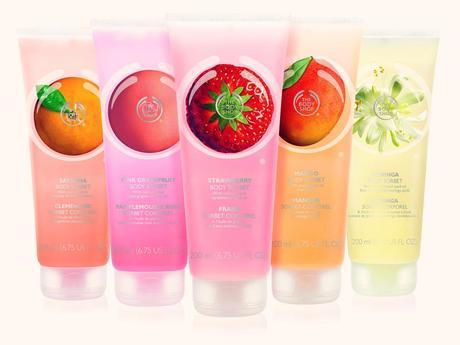 Whats in it??
Within the tough, rubbery exterior of the aloe plant lies a soft center that gives our products a naturally soothing power. A natural survivor, the aloe plant manages to thrive in harshest terrains. This is all thanks to its hidden ability to create a moisture-rich gel during the rainy season, helping it to endure long periods of drought. The organic aloe we use in our products is found on the Atlantic Coast of Guatemala. The aloe gel is hand harvested, 100% preservative free and processed within 6 hours of being cut, ensuring as much moisture as possible can be put into our products to help skin survive dryness.


How to Use??
Glide onto skin and enjoy the frosted moisture sensation all over your body. Insider's tip: Put your Body Sorbet in the fridge for an even more refreshing moisture sensation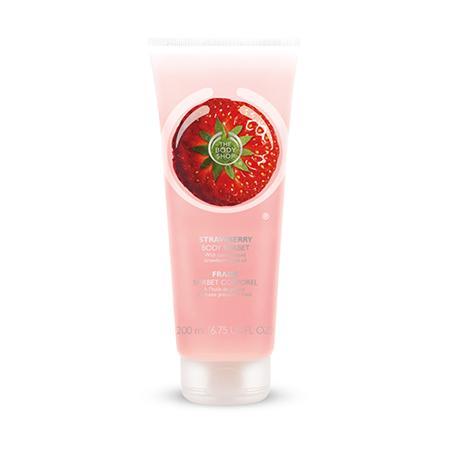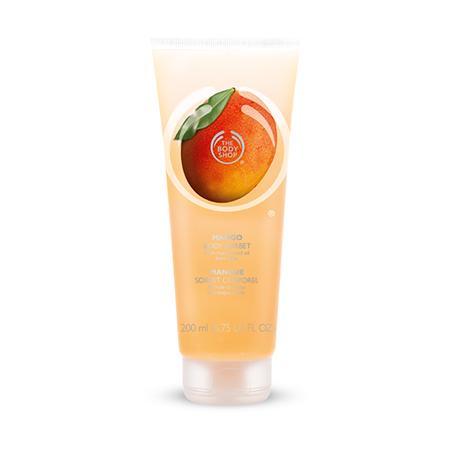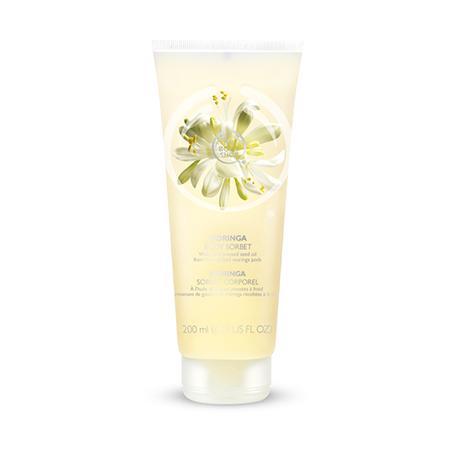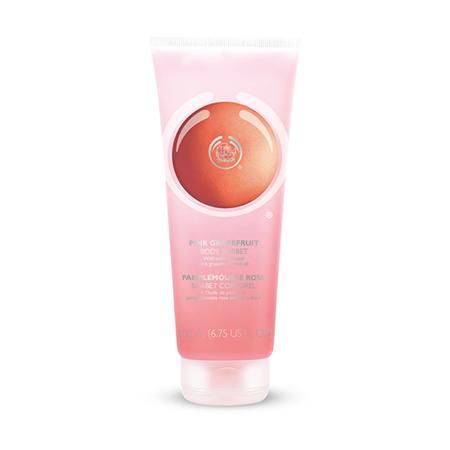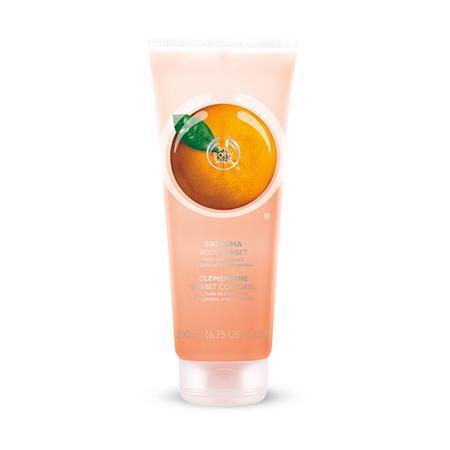 Available in 5 flavours..Strawberry, Mango, Moringa, Pink Grapefruit and Satsuma....So which one do you fancy?? Me?...Moringa..my all time favorite TBS scent :) ...Although I wish there was a Vanilla..I know ..boring me.. :P



 xoxo ~SJ~Facebook|Twitter|Instagram|Pinterest|Bloglovin