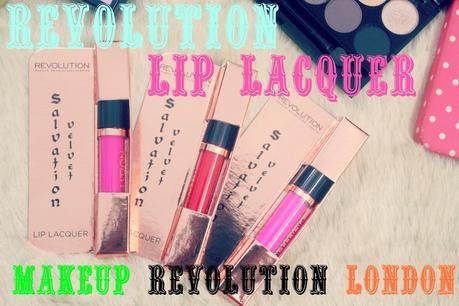 We Are PASSION
We Are SHADE. For every skin tone, and all of the shades!
We Are INCLUSIVE. Anyone and Everyone can join the REVOLUTION.
We Are FAST & INNOVATIVE
We Are NEW PRODUCTS…NEW ..NEW..NEW!
We Are PROFESSIONAL
We Are CRUELTY FREE
We Are AFFORDABLE
We Are a REVOLUTION
Got my hand on these sexy lip lacquers from a brand new
British makeup brand - Makeup Revolution London
. They are available on
Jabong.com
. Sadly, the price has been hiked from £3 (approx INR 310) to INR700..But there is always an offer going on Jabong, so I actually got them at
FLAT 40% off
!
I got myself 3 shades, namely
A Love Like That - Bright blue based Red
You Took My Love - Blue based , almost neonish Fuschia
I Fall in Love - A Neon Barbie Pink - blue based
All three are super-pigmented, blue based colours. They are very creamy in consistency, a few minutes after application they set dry and super matte on lips.
All the colours (and other MRL products) are worth checking out. I really want to get my hands on the eye palettes, and the lipsticks and the blushes.....actually everything!!
I will SOON be doing a LOTD with one of these (or all...maybe) Lip Lacquers...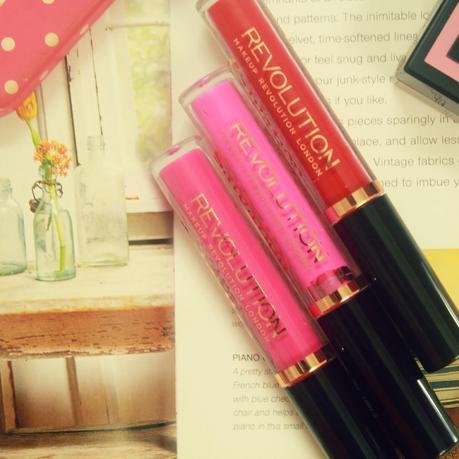 Exclusively available in India through Jabong (and on SALE!!). Discount is FLAT 45% for the weekend!!!! Whaaaaaaa..
PS - I bought the items myself...
 xoxo ~SJ~Facebook|Twitter|Instagram|Pinterest|Bloglovin