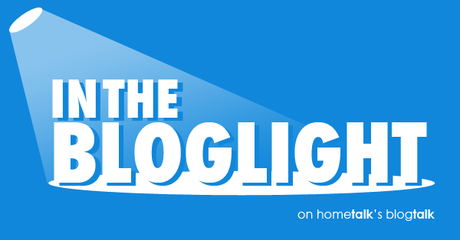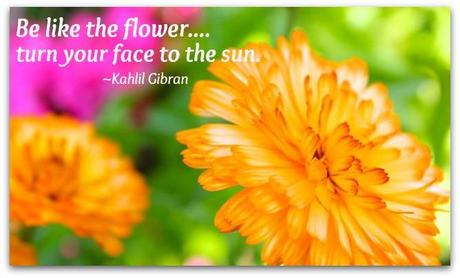 I am happy to announce that I am this week's feature for HomeTalk's Bloglight! The delightful Miriam, community director at HomeTalk, contacted me to let me know I was selected and after doing a little dance around the room, I humbly excepted.
Humble shmumble…this rocks!
I get to join the other incredibly talented bloggers that have gotten their moment to shine and now I get mine…. ( confetti flying everywhere! )
What is HomeTalk? Well, it's like this cool place you go to get idea's, share projects and connect with other HomeTalker's who are getting and sharing too. The community there is one of the most talented and jovial bunch you'll ever have the pleasure of sharing the inter-webs with.
If you are not already a member…..you soon will be.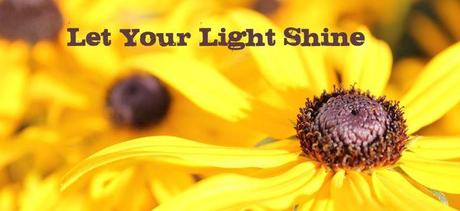 So, what is a Bloglight? It's an honorary weekly feature of a Blogger that is a member of the HomeTalk community. It's where we get to introduce ourselves to our fellow members and answer some fun questions about our blog.
How did you first get into blogging? 
Like most bloggers, it came out of a need to express my inner voice and to connect with other people like me…and to my surprise there is a ton of wacky gardenista's out there!
I'm not alone after all….Hallelujah!
At the time, my husband and I were recovering from a major fork in the road. We, like countless others, had been drastically effected by the crash in the economy. We went from being excited about shopping for our first home to picking up the pieces and starting all over again.
In the course of six month's we suffered my husband losing his job, losing our home, moving to a new city and the death of two close family members….one of them being my husbands father.
2009 was the hardest year of our lives.
After the shock wore off, it was time to get back on track and with that came a new life. Looking back, I can see that it was a necessary breaking apart of an old life to be replaced by the new one we are building today. Blogging helped me stay grounded while we went through this transformation.
When everything changes….change everything.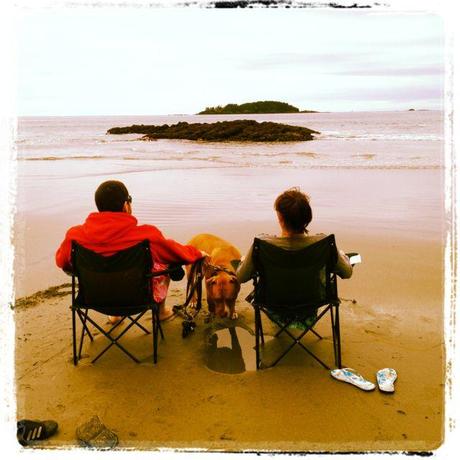 Time to Reflect, Tofino 2012
How did you decide on the name of your blog?
Okay…it kinda went down like this….. I love the meaning of the word Serendipity.
Serendipity means a "happy accident" or "pleasant surprise"; specifically, the accident of finding something good or useful while not specifically searching for it.

~wikipedia
Hmm, happy accident? Perfect.
I gave up my garden design business of 7 years to help my husband run the embroidery leg of our new sporting goods store, Levy's Source for Sports.
Since I was focused on threads instead of garden beds, I appropriately chose Sew and Dipity.
But 8 month's later, I realized that I 'sow' much more than I 'sew' and I decided to stay true to what I knew best. I went about re-creating my blog into what you see today and feel that I truly have found my blog style and voice.
 What was the first project you posted?
My first 'project' was a toilet paper tube pen holder for the fridge. Believe it or not, but this ridiculously easy craft went viral and to date it is still one of my most visited posts.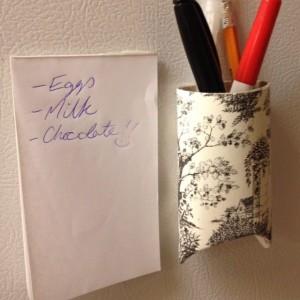 I've learned a lot since that horrible photo and silly post….but it taught me a very valuable lesson about what makes a DIY post successful:
It was something that anyone could do.
What is your most popular project?
Why it's my Soup Can Caddy of course! This is another one of those projects that came to me in the same way the toilet paper tube one did. I watch trends and then think to myself…what 'hasn't' been done with that medium….then I do that.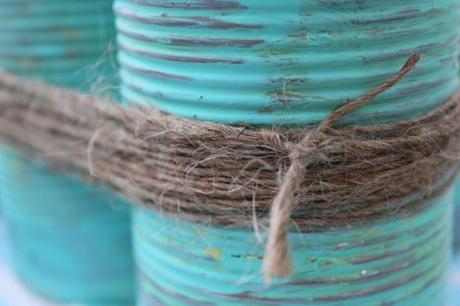 This project got the attention of GreenCraft's editor from Stampington & Company Magazine. I was thrilled that it made the cut for the Spring Edition but blown away when they informed me that it made cover!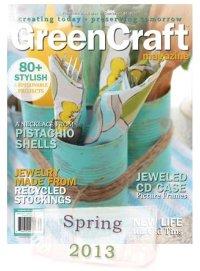 What's even more amazing to me is that they used my photo's instead of making me send the project down to have their own photographer shoot it….wow.
What do your friends and family think about your blog?
You know, when I started this whole blog thing…I knew that some people would role their eye's, think I was being a show off, or tooting my horn etc.
But I love how Marianne Williamson explains this:
There is nothing enlightened about shrinking so that other people won't feel insecure around you…We were born to make manifest the glory of God that is within us.

It's not just in some of us; it's in everyone. And as we let our own light shine, we unconsciously give other people permission to do the same.
So when a sideways remark about my 'dipity-do-dah' bloggy thing comes my way, I just smile…. yep, 'dipity-do-dah-day'.
As far as my close friends and family go, they've been very supportive even if a few of them don't really 'get it'. My husband of course has been my rock, he has helped me believe in my dreams.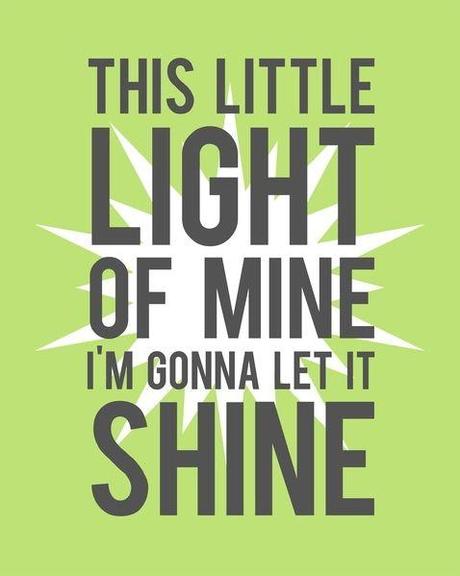 Is blogging something you do on the side, or is it a full-time job for you? 
I have a full time job as the lead decorator at Western Canada's Biggest Christmas Store. I am currently on buying trips deciding on theme's for the upcoming 2013 holiday season. Yes…I was picking out wreaths and tree's today!
So while I'm creating spring crafts and writing posts about gardening on the weekend's, Monday through Friday I'm in show rooms choosing snowflakes and picking out Christmas ribbons. It's a pretty good gig but talk about switching gears!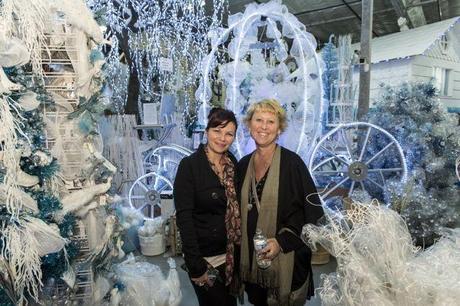 Me and my friend Connie standing in one of my themes, Winter Wonderland 2012
Do you stick to a strict posting schedule?

Oh yes, I started this year out with trying to create this thing called an editorial calendar. It didn't make it a week. Creativity is something that happens when the inspiration hits you…. you can't really plan it.
What are your favorite kinds of posts to read/write?
I am such a mix of things really, not your typical garden blogger at all. There is no shortage of garden advice on the web; there are as many garden blogs out there as there are recipe or DIY blogs…. so trying to be heard in all that noise is tough if not impossible.
I'm a Christmas Decorating Crafty Horticulturist
Huh? I recently decided to embrace my quirkiness and not try to push out information that people can find anywhere, that's red ocean. If you don't know what that is, I highly recommend the book,
Blue Ocean Strategy.
I'll admit that this post is a bit of a stretch for me as I usually keep to just sharing projects and not get too serious. But I am actually a pretty 'deep' person and very much enjoy reading posts by bloggers who aren't afraid to speak out about their hopes and fears.
In fact, I'd have to say that my fellow BlogTalkers have been a huge inspiration to me and I feel very fortunate that I found this fabulous group of amazing artists and writers.
What advice could you give to other bloggers that you wish you had known before you started blogging?
Never compare your beginnings with someone else's middle.
They may be ahead of you, but they have people they admire that are in front of them. Don't let numbers drive you, your far better off with a handful of quality people who interact and share your content than you are with thousands that don't.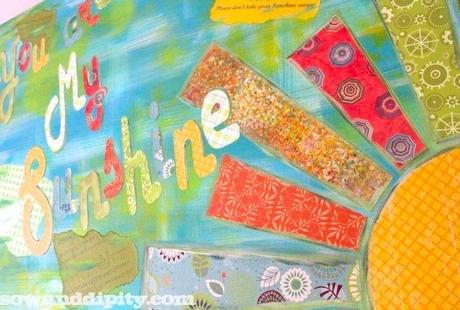 One of my mixed media artworks
Thanks to Miriam and all my Blogtalk friends for being a light in my life and for letting me shine!
Peace Love Garden