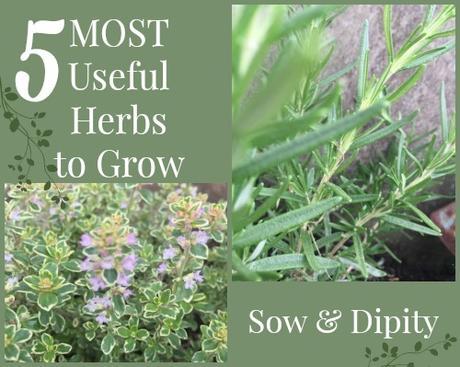 There are SO many plants and not enough thyme... sorry... dumb garden humor. But if you had to choose just five plants to grow that followed this criteria:
Easy to grow
Produces flowers (both for human enjoyment and bees)
Used in cooking
Used in household cleaning products
Used in personal beauty products
Can be grown in a container
Then I have 5 MUST grow herbs that fill all the above requirements. If space and time are an issue, then read on and be prepared to get your grow on...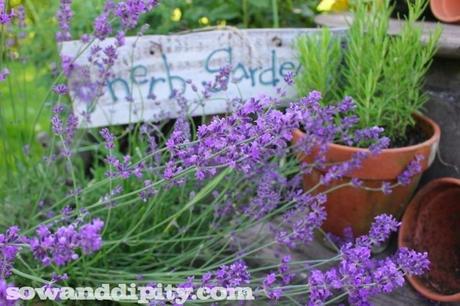 Alright, if you could only choose ONE... this would be it! I swear this is the most versatile herb on the planet. It is in my garden at least, I never seem to run out of uses for it.
There are many varieties of lavender and more appearing each year as growers continue to experiment with cross breeding etc. This can get a little confusing... so I'll try to break this down as easy as possible.
English Lavenders- Lavendula Angustifolia
These include Hidcote, Munstead, and Sachet. Hardy to zone 5 but not tolerant of high humidity. This type is considered 'sweet' and is best used for culinary purposes. These are what I grow and love them.

Non-English Lavenders- L. Dententa, L. Stoechus
Known as French and Spanish lavender, these have bigger heads that look like pineapples with little purple wings. Best grown for their flowering value in the garden, dried bouquets and a bee favorite. Holds up well in humid climes.
The Lavandins- Lavendula x Intermedia
Cross bred varieties that exhibit the best of each parent. Common names to watch for are Provence, Grosso and Dutch Mill. These are great for landscape use along walks and are highly fragrant making them perfect for cleaning products and potpourri's.
You can find woolly or yellow lavenders out there. Their foliage can be soft and feathery, grow much lower and have oddly shaped flowers. Not really grown for household purposes but worth checking out if your into different things.
That's all I'm going to say about the basic varieties cause it just goes on and on from there... but you get the idea.
I have done a TON of recipes and projects with Lavender on this website, so just head up to the corner and type Lavender into the search bar to find them all.
Here is one of my latest (and easiest) uses for Lavender:
#2 Chamomile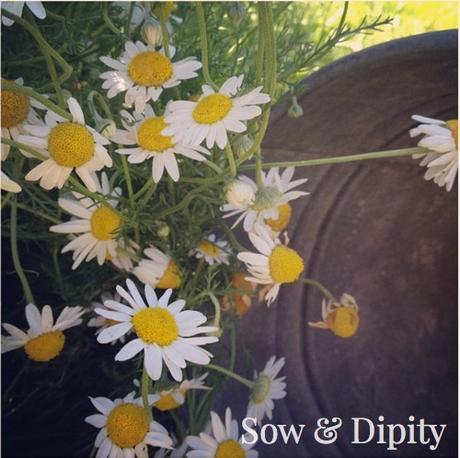 From teas to bath time, this soothing herb should be in your top five. Grows great as a ground cover, along rocky borders and the pretty little flowers bounce happily above the foliage making this a garden favorite.
Harvest the flowers after they open and before the petals begin to droop back. Be sure to 'pet' the foliage for an instant aromatherapy experience! Simply lay them out on a cookie sheet and leave them in the oven on the lowest setting for about an hour or until dry. Be sure to give them a shake once in awhile.
I'll be posting many more recipes later this year using Chamomile, but for decorative purposes... check out my post for this pretty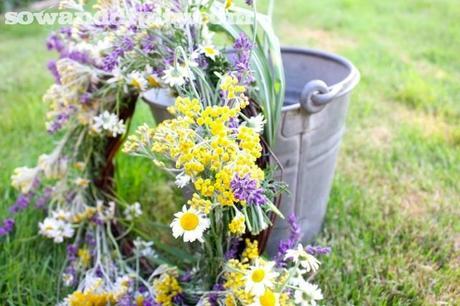 Not just for grilling steaks! You can use this herb in cocktails, body butters, baths and as room deodorizers.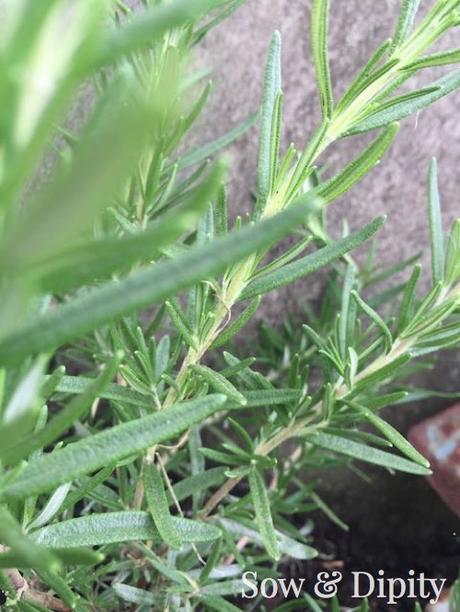 Not to mention the flowers are loved by bees, so grow it for them too. Making an essential oil out of rosemary is easy, my friend Amy over at A Healthy Life for Me shares her great and some ways you can use it around your home.
We love it in soups and stews, sprinkled on eggs and stuffed in turkey's. But did you know that it can be used in soaps, toothpaste and anti-inflammatory creams? (Psst...Great for sore muscles gardeners!)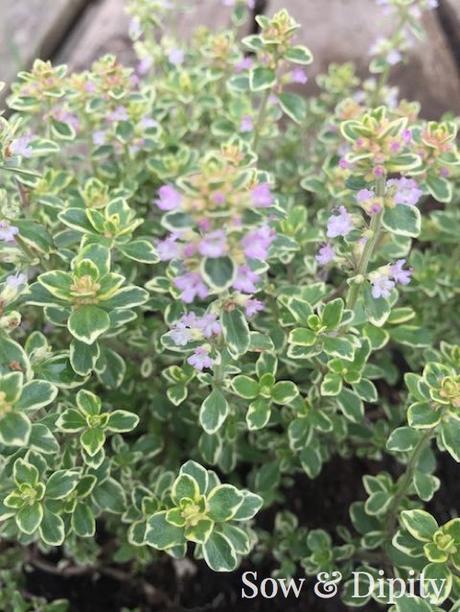 I love adding fresh thyme to salads and the flowers look great sprinkled on dips. Plus the bees just love them for their nectar and if you have a local honey store near by, you should be able to find thyme infused honey. This by the way is great stirred into a cup of tea to sooth sore throats.
#5 Mint
Mojito's, Margarita's, Mint Julep's, Mai Tai's.... mmm. Funny, they all start with 'M'! No doubt about it, mint makes cocktails great. It can also freshen your breath, liven up your bath, be spread as jellies on toast, added to steams for facials and steeped in teas to calm upset tummies.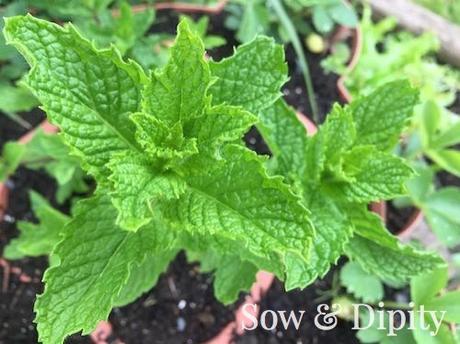 Pretty darned versatile herb and so easy to grow. Some folks like to plant this in containers because it IS so easy to grow that it can become invasive. The key is to harvest the stuff often... and if you have girlfriends like mine, you probably won't be able to grow enough of it.
That's my suggested favorite 5 most useful herbs to grow in the garden. Now I'm just getting ready to start harvesting as spring comes to an end so I have a ton of delicious recipes I plan to share.
Want to listen in on the program? We chatted about these herbs this past week....
Be sure to subscribe so you don't miss a post!