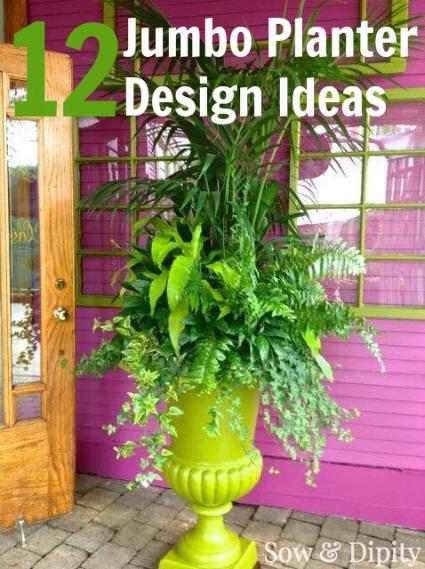 There are a lot of situations where a large planter needs to look fabulous. Restaurants, business's and large entryways require a prominently planted focal point, so here are some ideas for those of you that need to go big.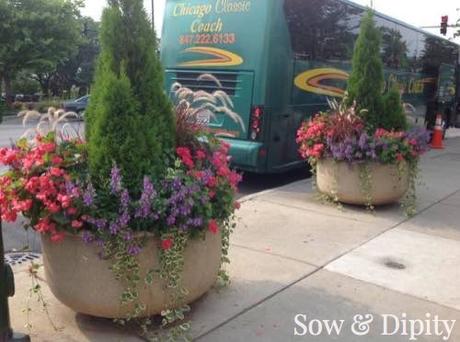 Cedars make a quick upright evergreen filler in a pot. If you choose a large enough container, then you can add annuals and spillers to make it interesting like the above.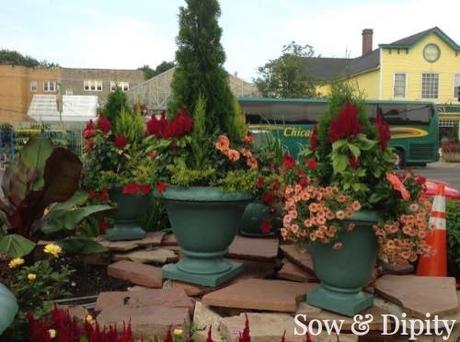 Another example with cedars where brilliant colored upright annuals were added to crown the bottom of the shrub.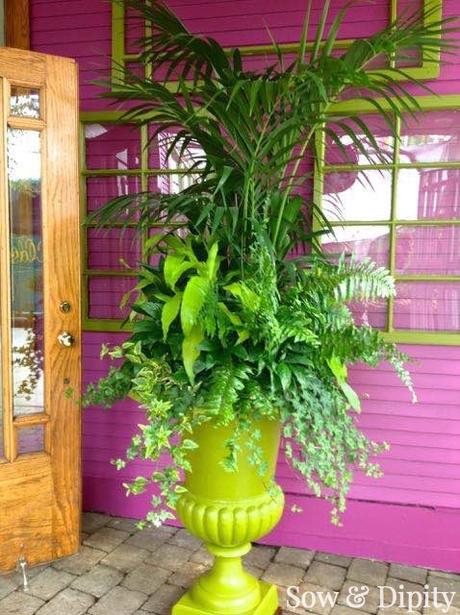 Go all green and stay tropical like they did here with a palm and some ferns.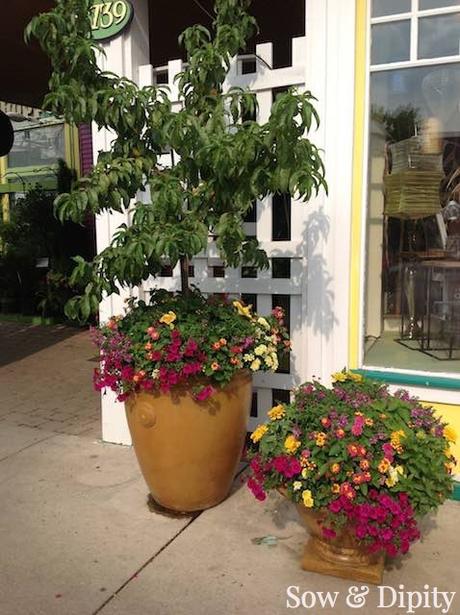 This cherry tree will look great for a couple of years in this pot but will eventually need to be moved.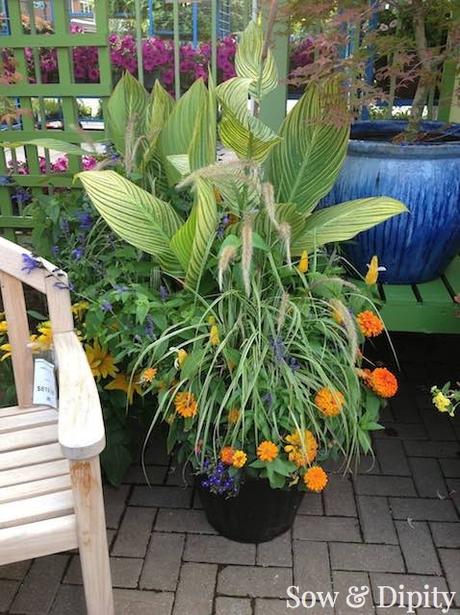 Canna's and grasses overflow this pot making it perfect for a patio or poolside deck.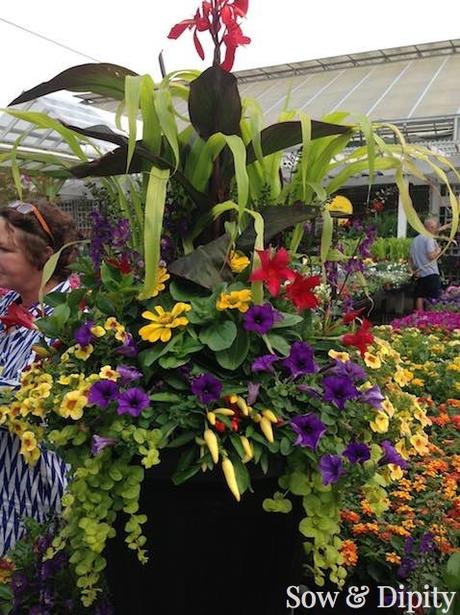 This tropical planter has canna's and corn plant as a thriller with petunias and creeping jenny spilling over the sides.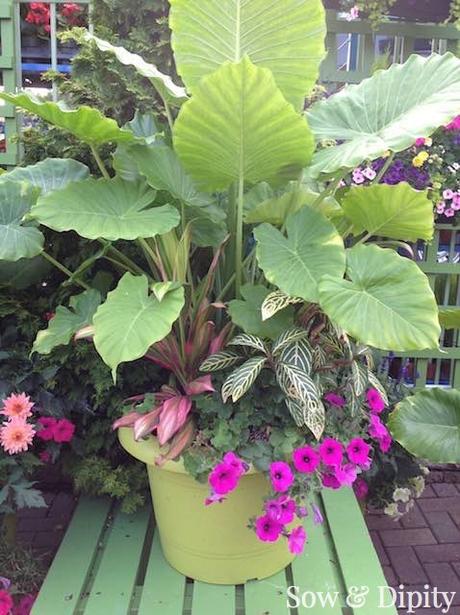 The large leaves of this Philodendron are spectacular! If you live in a warm climate, this planter is for you.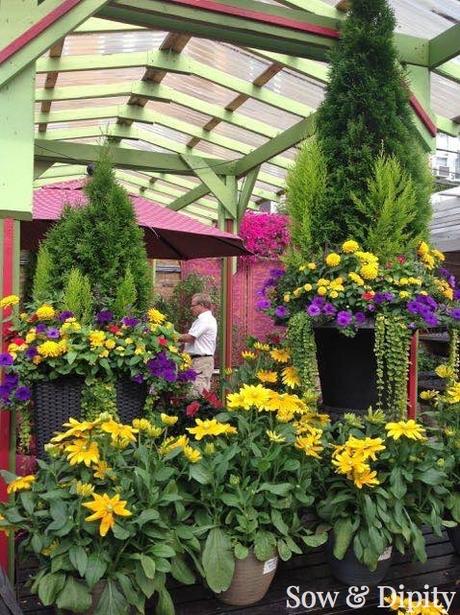 These cedars have lemon cypress growing up along it's sides at the bottom... the contrast in greens is wonderful.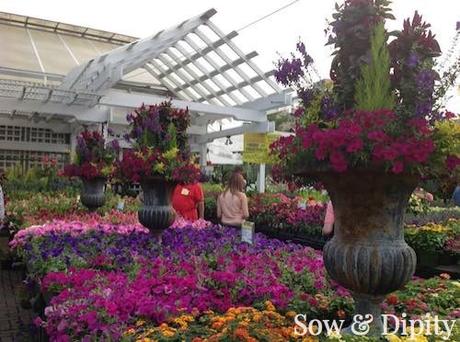 Urn shaped planters can be placed high on ledges or raised beds to add height and make the planters seem bigger than they actually are.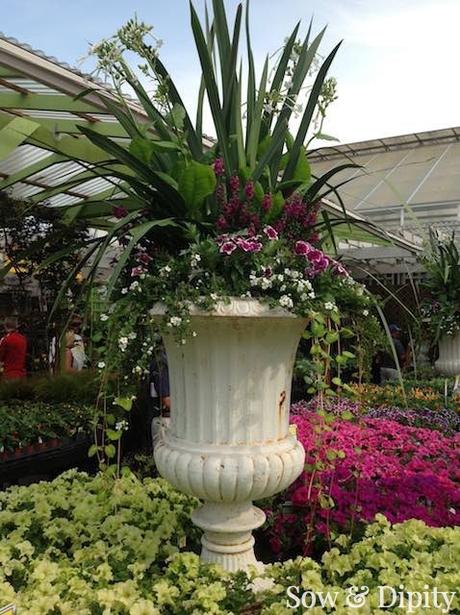 Phormiums or New Zealand Flax give a grass like appearance in a planter and are hardy to most zones.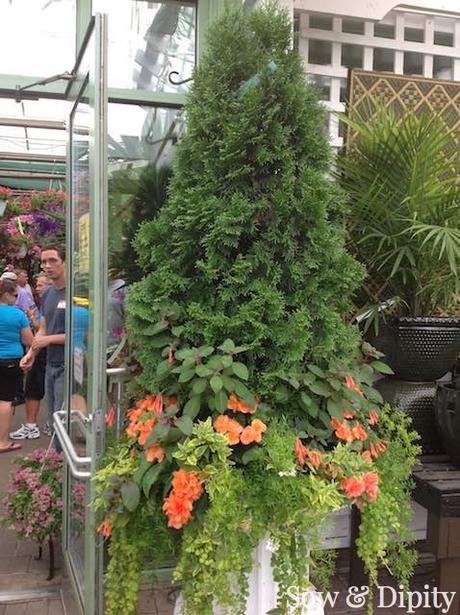 Adding cascading plants to any planter will soften the edges and create a fullness that draws the eye down as well as up.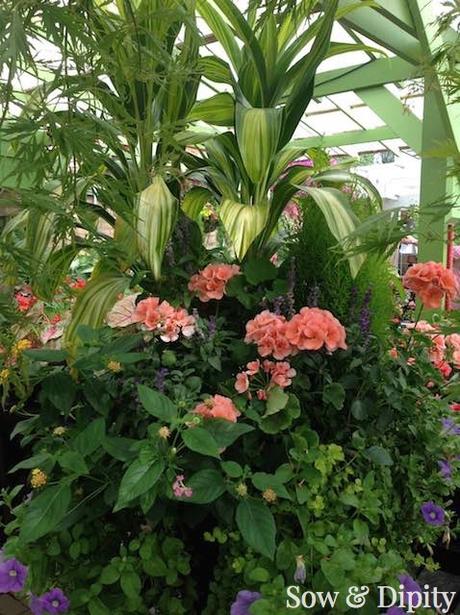 Bamboo is great in a planter. Try combining it with large leaf tropicals and ferns.
When it comes to making jumbo sized planters, you don't have to plant a tree that may outgrow it's pot. Try using big leaved plants, fountain like tropicals and tall growing columnar shaped plants that add height and width.
If you feel you would like to grow a small tree, then be sure to watch for my next post... 10 Patio Trees for Small Gardens.
Don't miss a post... Subscribe now!