My journey toward becoming a blogging grandma started when I realized how much I had to say about mental illness, Alzheimer's disease, the stigma associated with all brain illnesses, grief and a lot more. My late husband would have agreed with the fact that I have a lot to say, but in this case, he might even have egged me on to speak about it.
When our son was diagnosed as suffering from paranoid schizophrenia, I barely knew how to spell it. While attending a support group for parents who had children with a mental illness, I learned how many sectors of our society do not know how to relate to this large section of our population who are basically gentle and kind people. However, if a person with a mental illness, known as a consumer in the United States, becomes psychotic and then stops taking  prescribed medication, the trouble begins.
People find the subject of mental illness upsetting and threatening, but it is everywhere. The prevalence rate for schizophrenia is approximately 1.1% of the population over the age of 18 or, at any one time as many as 51 million people worldwide suffer from schizophrenia. About 1.5  million people will be diagnosed with schizophrenia this year, worldwide. The rates of schizophrenia are generally similar from country to country.
A person diagnosed with a mental illness is usually the very last one to speak out about it due to the stigma. Mental illness is far more common than diabetes, heart disease or cancer. It is NOT a character flaw. It doesn't help to tell someone: get over it. But it does help to show compassion as they are struggling. Try and find ways to give support. Maybe it's time to deal with it openly with the emphasis on kindness and acceptance.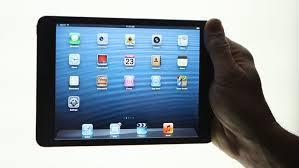 This blogging grandma's favorite tool of the trade.