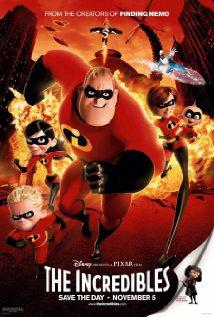 About The Bleaklisted Movies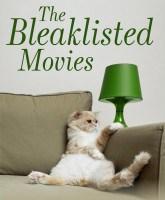 Many moons ago a despotic cat named Charlie decided that he wanted to be a book critic. It would fit so nicely with his existing roles as food critic, dog critic and owner critic. Thus
The Bleaklisted Books
was born.
The Incredibles
What happens?
A family of superheroes, using a suburban existence as cover, are forced into action by the incompetence of the father whose secret shenanigans lead to an epic battle against a robot and a nasty villain. It all ends well though so, as they say in the industry, don't spankit.
Reason for bleaklisting?
Where do I start? The absence of proper superheroes like Superman, Batman, Scatman and Postman.
What should have happened?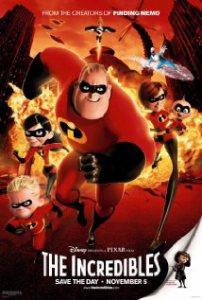 Slob and Selene Doodar are working class parents with three children - Violent, Bash and Hacksaw. Secretly, the Doodar family are would be superheroes but there is one big problem. They're not very good at being super or indeed heroes. Whenever there's a crisis the family race to the scene of the incident but are reliant on public transport so tend to be late. The police have usually concluded their enquiries and moved on to the next case. When an evil villain known as Sandy shows up in town, he begins eliminating all the emergency services by telling them an awful joke about a monkey and a pair of pink underpants. The Doodar family are called into action and save the day because no fewer than 10 trains are cancelled, meaning they fail to make it to the residence of Sandy in time. Frustrated with the long wait, Sandy starts firing his gun at the furnishings, takes out a chandelier with Barbara and Oliver Rose on it and is crushed. The Doodars arrive at Sandy's hideout just before the police and are hailed as heroes.
Working title?
The Unremarkables.
This year expect the unremarkable.
Who should direct?
Don Bluth.
Who should star?
This one needs some voice talent so Jimmy Carr (Slob), Selene (Patricia Heaton) and Bryan Cranston (Sandy).
Mr B compares the stories
Not even a Pixar classic is safe from Charlie's correctional facility. The very popular The Incredibles does have a superhero family, forced to live a normal life, but having to turn to their unique abilities when faced by the evil villain, Syndrome. Charlie has opted to produce a movie about a rubbish superhero family that have no special abilities so are effectively just normal people with no meaning or purpose whatsoever. Some great voice talent is proposed to be fair, but these are performers who are used to success and not scraping the acting barrel. Even Paris Hilton would turn this one down.