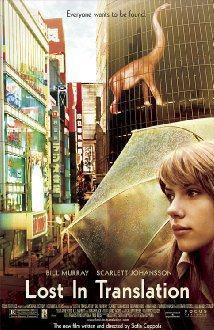 About The Bleaklisted Movies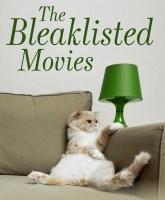 Many moons ago a despotic cat named Charlie decided that he wanted to be a book critic. It would fit so nicely with his existing roles as food critic, dog critic and owner critic. Thus
The Bleaklisted Books
was born.
Lost in Translation
What happens?
Middle aged guy and young woman meet in Tokyo; they drink, they karaoke and then go their separate ways.
Reason for bleaklisting?
I didn't hear what Bill Murray said at the end of the movie. Rude.
What should have happened?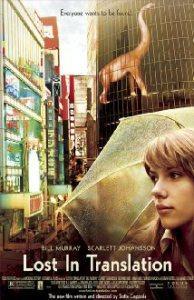 Nob is a washed up reject from the X-Factor who lost his position on the show because he appeared on stage with a tape recording of the song rather than offering his own rendition. Nob has spent the next 30 years since that 2 minutes of fame trying to reclaim the limelight. He carries the same tape recorder and plays the same song which is, incidentally, Engelbert Humperdinck's Release Me. Nob's long-suffering manager sends him to Romania where it is believed he may be able to make use of his song in a proposed advert celebrating the gorgeous scenery there. Nob, armed with the tape recorder, ends up lost but finds a kindred spirit in Carlotta who is half his age but also can't find her way back to the hotel. After being chased by vampires, goblins, minotaurs and Keith Richards, Nob and Carlotta make it back to the safety of the hotel. The movie ends on a sad note when Nob realises his tape recorder is broken and Engelbert's song no longer plays. Carlotta buys Nob an iPod with all of Engelbert's songs on it before she is arrested for looking offensive.
Working title?
Lost in Transylvania.
Everyone wants to listen to Engelbert Humperdinck. If they don't then they're stupid.
Who should direct?
Ridley Scott.
Who should star?
Bill Paxton and Olivia Wilde.
Mr B compares the stories
Charlie, why would you desecrate one of my favourite movies like this? Lost in Translation isn't for people looking for lots of action but the script and the bond between the two leads, not to mention the fantastic backdrop of modern Japan makes it an exquisite piece of cinema. Charlie has delved into the realm of X-Factor rejects still in search of fame and sent them to Romania for a random meeting in the middle of nowhere with a younger woman. Smooth. Bill Paxton and Olivia Wilde for this one? Possibly. I might even favour Ridley Scott helming this horror show if it means he doesn't proceed with that sequel to Blade Runner.