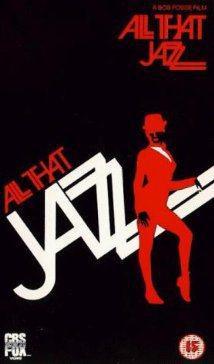 About The Bleaklisted Movies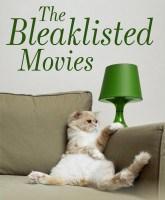 Many moons ago a despotic cat named Charlie decided that he wanted to be a book critic. It would fit so nicely with his existing roles as food critic, dog critic and owner critic. Thus
The Bleaklisted Books
was born.
All That Jazz
What happens?
A workaholic theatre director and choreographer slowly deteriorates after years of excess. Rather than sit and moan about it, we get the full story through song and dance.
Reason for bleaklisting?
Roy Scheider didn't say, "Smile, you son of a bitch!"
What should have happened?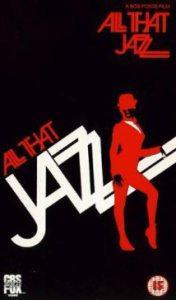 This one is all about my homie, Razz. He runs his own cat club - The Thirsty Pussy Cat - only the "Cat" part of the sign has fallen off. The club is host to numerous extravaganzas including the famous Tuna Eating Contests. Razz has been the reigning champion for three decades but all those years of tuna abuse have started to take their toll. Crippling debts, fading customers and a lawsuit from a paranoid kitty about the colour of the bar stools has left Razz on the brink of ruin. His doctors warn him not to take part in the latest Tuna Eating Contest or risk becoming a tuna addict and spending years in rehab. Razz ignores all warnings, takes part in the contest, starts singing My Way very badly and suffers a tuna overdose. Razz ascends into his own version of the afterlife where giant tuna wander around a sparkling beach and the concept of eating too much is an alien one. The movie ends with a chorus of that old classic, Takeout, Takeout, Take Me Out, Baby.
Working title?
All That Razz.
Tagline?
All that style. All that glitz. All that glamour. All that drunkenness. All that tuna. All that Razz.
Who should direct?
Pussy Galore.
Who should star?
Razz, Garfield, the Cheshire Cat and those Siamese cats from Lady and the Trump.
Mr B compares the stories
The wonderful musical All That Jazz gets a serious feline makeover here and a dreadful one at that. Charlie pays tribute to fellow housecat - Razz - by having him star in his very own movie. While I can't deny that the depiction of Razz here as a gluttonous kitty with a tuna habit is authentic, I much prefer watching the deterioration of Roy Scheider in Bob Fosse's movie. Charlie's alternative may have put me off tuna for life.