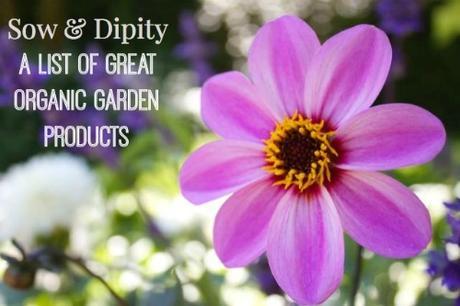 Gorgeous Gardens start from the ground up and using the right ingredients will ensure your success. I've tried a lot of products over the years and have learned what works and what gives me results.
I've put together a list of the best organic gardening products I use by companies I trust. Here is everything you will need for a beautiful garden that it is good for you and the environment.
I am very happy to announce that Sow and Dipity has partnered with some amazing companies this year. As a rule, I will only promote products I believe in and that match my set of values. In exchange for the generous samples they send me, I am proud to share them with you.

People think dirt is just dirt. WRONG... if you ate cardboard everyday how healthy and strong do you think you would be! You are what you eat and that goes the same for plants, they need soil that is rich in nutrients and has good water holding capacity.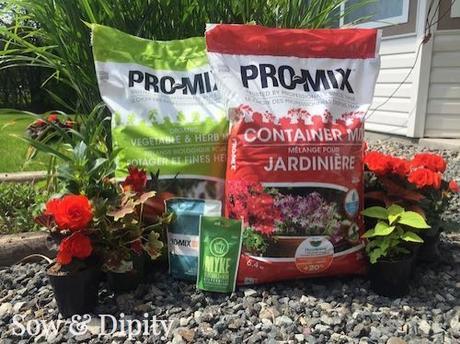 I'm a compost girl but I run through that very quickly because you can never make enough in time for planting. So I use that to top up my perennial beds and mix what ever is left into the veggie garden.
Once that runs out, I build up the soil in my existing beds with bagged soils. I use the Organic Vegetable and Herb Mix for my edibles and the Container Mix for my ornamentals.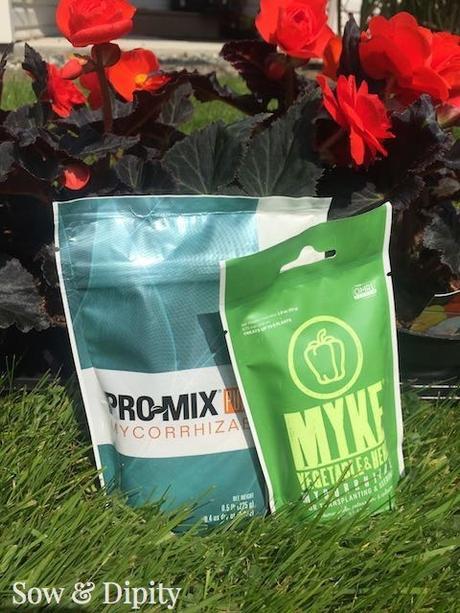 These both contain Mycorrhizae which is a naturally occurring fungus in soils found in our forests and undisturbed areas. This fungus is a partner to plant development and they assist the roots with putting on little hairs that take up precious nutrients from the soil resulting in better establishment and vigor.
It's the first step in creating an organic garden. The great thing about the PROMIX soil mixes is that they contain "Myke's" so you if you can't find the Mycorrhizae separately, they still got you covered.
Watch how I use these products here:
Once the bed prep and planting is done, it's time to feed and care for your growing plants. Here's my line up of favorite ( and trusted ) products to use: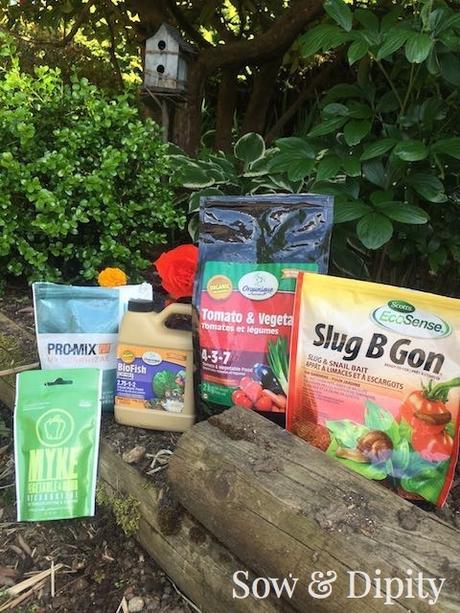 At time of planting my vegetables, I add Orgunique's Tomato & Vegetable granular feed to the potting hole and then sprinkle it around the plants every two weeks.
To fend off garden munchers, I use Slug B Gone. Iron Phosphate is a naturally occurring element in soil but in high concentration, it causes snails and slugs to immediately stop feeding and slink away to die. This product will not harm birds, pets or wildlife and will eventually break down into the soil.
For hanging baskets and containers, I use a liquid feed called BioFish by Orgunique. I just add a couple cap fulls to a water can every third time I water.
You can find these products at fine garden centers every where, if you happen to live in Surrey BC.... visit , it's where I go to get all my garden supplies.

Now of course there is watering and maintenance... Check out this post; it will help you create a water wise garden: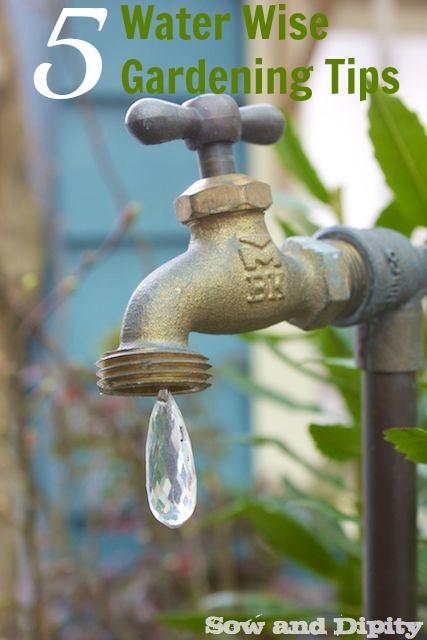 And keeping your baskets looking awesome all summer: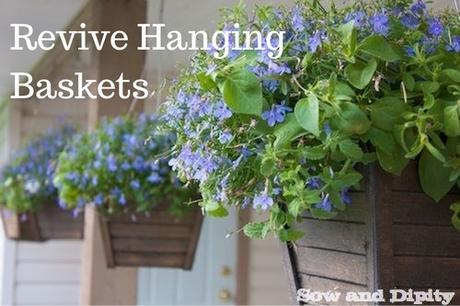 So grow healthy and grow green... these products are good for your plants, good for you and good for the environment.
STAY TUNED... I'll be harvesting fresh herbs, vegetables and flowers in the coming weeks and will be sharing awesome and EASY recipes on how to cook and use these in your household.
Don't miss a post! Subscribe today....