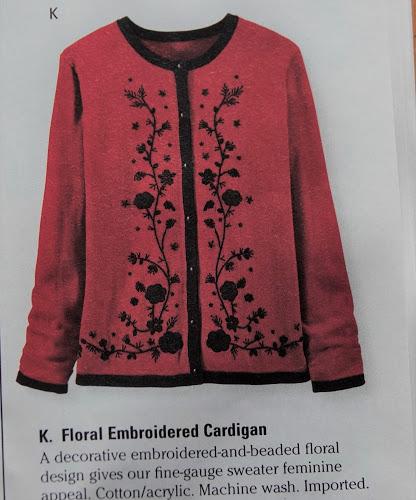 A few fall clothes catalogs arrived and I flipped through them because, since childhood I've been programmed to think "New season! New clothes?" I found myself noting outfits and separates --
That would  look nice for a book store appearance. A black turtleneck, some black trousers and this pop of red . . . oh wait . . .
Because that used to be something I had to think about. When one of my books came out, I would do events at quite a few bookstores in the area, along with speaking at libraries, book clubs, conferences, etc. I had a range of nice outfits, from casual to a bit dressy.
Now it's 2020 and all I need is a nice shirt.
As I paged through the catalogs, I saw how fashion is adapting--color coordinated masks.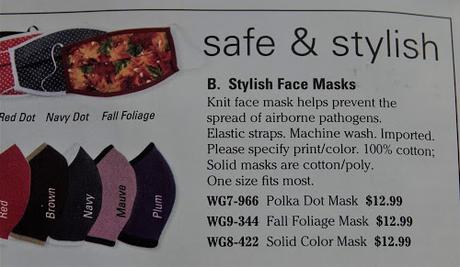 I'll pass on those--but these big pullovers look inviting.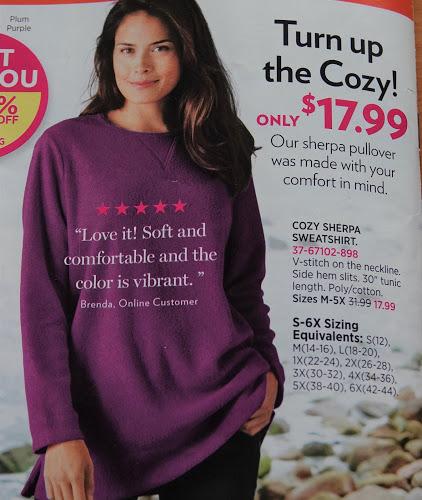 Truly, this is not a great time to be bringing out a book--especially after a long (9 years) hiatus and in a different genre.  Not what I'd hoped for, drat it!
But, one of the lessons of this pandemic is that many things we once thought important--Fall wardrobes, for example--aren't. 
Every day that I wake up able to breathe deeply is a blessing. Our home is a fine place to isolate, with its surrounding woods and long views. My social life (never exactly busy) is on the internet--and that's okay. 
I continue to exist in a duality of domestic comfort and existential angst over the state of the world--but not about my new book.