Amour (2012)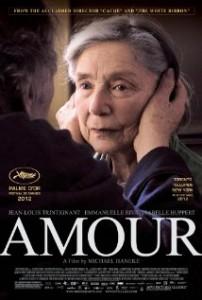 Insightful. Original. Exquisite. Georges and Anne have known a lifetime of love within their intimate marriage. Though their bond has survived time's test, it's about to meet its greatest challenge. Acclaimed director Michael Haneke brings a performance tour-de-force to the screen in a film that exalts the beautiful, compassionate and courageous within us all.
Go to top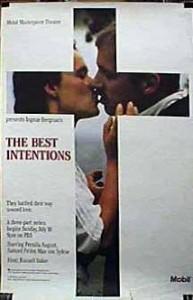 The Best Intentions (1992)
Bille August (Goodbye Bafana, The House of the Spirits) directs legendary filmmaker Ingmar Bergman's The Best Intentions. A turbulent love story based on the lives of his own parents, which features long-time Bergman collaborator, Max Von Sydow (The Seventh Seal, Flash Gordon, Victory).
Winner of the Palme d'Or at the Cannes Film Festival in 1992, The Best Intentions tells the story of a family and a bygone era played out against a background of a Sweden stifled by a rigid class system and in the throes of a General Strike. Poverty stricken young Henrik meets a beautiful and vivacious upper-class girl, Anna, who is adored by all, especially her father, the affectionate but ailing Johan Akerblom (Von Sydow). The two fall in love and eventually wed despite Anna's mother's attempts to discourage the relationship.
With love and not a little pain, Ingmar Bergman depicts his parents and their complex love story over a decade of upheaval – from 1909 when they first meet to the summer of 1918 when Bergman was in his mother's womb, about to embark on his own journey through life. As the author writes, it is all a game but a game that nevertheless requires considerable effort.
Go to top
Dear Diary/Caro diario (1993)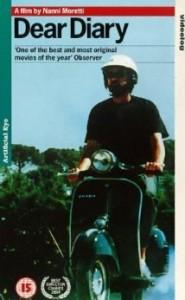 Nanni Moretti directs himself playing himself in this wry look at life. Presented in three chapters, Moretti uses the experiences of traveling on his motor-scooter, cruising with his friend around a set of remote islands in search of peace to finish his new film and consulting doctor after doctor to cure his annoying rash to cast a humorous look at his life and those around him.
Go to top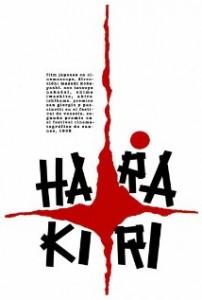 Harakiri (1962)
Following the collapse of his clan, an unemployed samurai (Ran's Tatsuya Nakadai) arrives at the manor of Lord Iyi, begging to commit ritual suicide on his property. Iyi's clansmen, believing the desperate ronin is merely angling for a new position, try to force him to eviscerate himself— but they have underestimated his beliefs and his personal brand of honor. Winner of the 1963 Cannes Film Festival's Special Jury Prize, Harakiri, directed by Masaki Kobayashi (The Human Condition) is a fierce evocation of individual agency in the face of a corrupt and hypocritical system.
Go to top
**FILM OF THE YEAR**
The Hunt (2012)
THE HUNT is a disturbing depiction of how a lie is taken as truth when gossip, doubt and malice are allowed to flourish and ignite a witch-hunt that soon threatens to destroy an innocent man's life. Lucas is just starting to get his life back together after losing his job and facing a difficult divorce, when his life is shattered by an untruthful remark throwing his small community into a collective state of hysteria. As the lie spreads, Lucas is forced to fight a lonely battle for his life and dignity.
Go to top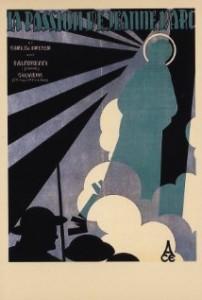 The Passion of Joan of Arc (1928)
With its stunning camerawork and striking compositions, Carl Th. Dreyer's The Passion of Joan of Arc convinced the world that movies could be art. Renée Falconetti gives one of the greatest performances ever recorded on film, as the young maiden who died for God and France. Long thought to have been lost to fire, the original version was miraculously found in perfect condition in 1981-in a Norwegian mental institution. Criterion is proud to present this milestone of silent cinema in a new special edition featuring composer Richard Einhorn's Voices of Light, an original opera/oratorio inspired by the film.
Go to top
Patton (1970)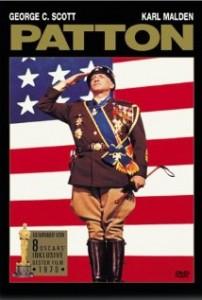 A critically acclaimed film that won a total of eight 1970 Academy Awards (Including Best Picture), Patton is a riveting portrait of one of the 20th century's greatest military geniuses. One of it's Oscars went to George Patton, the only Allied general truly feared by the Nazis. Charismatic and Flamboyant, Patton designed his own uniforms, sported ivory-handled six-shooters, and believed he was a warrior in past lives. He outmanoeuvred Rommel in Africa, and after D-Day led his troops in an unstoppable campaign across Europe. But he was rebellious as well insight and poignancy, his own volatile personality was one enemy he could never defeat.
Go to top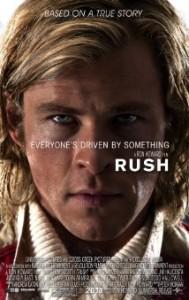 Rush (2013)
Two-time Academy Award-winner Ron Howard delivers the exhilarating true story of a legendary rivalry that rocked the world. During the sexy and glamorous golden age of Formula 1 racing, two drivers emerged as the best: gifted English playboy James Hunt (Chris Hemsworth, The Avengers) and his methodical, brilliant Austrian opponent, Niki Lauda (Daniel Brühl, Inglourious Basterds). As they mercilessly clash on and off the Grand Prix racetrack, the two drivers push themselves to the breaking point of physical and psychological endurance, where there's no shortcut to victory and no margin for error. Co-starring Olivia Wilde (TRON: Legacy), it's the heart-racing, epic, action-drama that critics are calling "one of the best movies of this, or any, year" (Pete Hammond, Movieline).
Go to top
Wings of Desire (1987)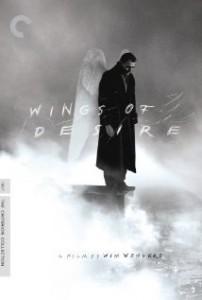 Wings of Desire (Der Himmel über Berlin) is one of cinema's loveliest city symphonies. Bruno Ganz is Damiel, an angel perched atop buildings high over Berlin who can hear the thoughts—fears, hopes, and dreams—of all the people living below. But when he falls in love with a beautiful trapeze artist, he is willing to give up his immortality to come back to earth to be with her. Made not long before the fall of the Berlin Wall, this stunning tapestry of sounds and images, shot in black and white and color by the legendary Henri Alekan, is movie poetry. And it forever made the name Wim Wenders synonymous with film art.
Go to top
0