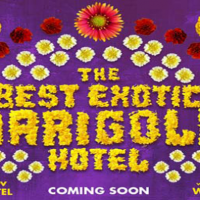 Movie: The Best Exotic Marigold Hotel
Director: John Madden
Rating: ****
There's an old saying – 'everything's alright at the end. And if it's not alright then it most certainly is not yet the end'. Based on this simple premise, John Madden's 'The Best Exotic Marigold Hotel' is a delightful experience that deserves to be embraced with arms wide open.
Unlike others I don't watch films for entertainment. I k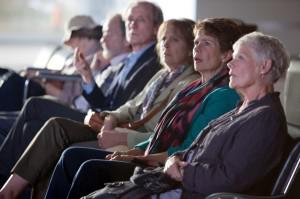 now it's debatable but it's true. And for entertainment I may not necessarily watch a film instead go partying with friends or do something that's 'entertaining'. In my quest to uncover life's simplest learning through cinema, I've always watched films with an ulterior purpose and will continue to do so.
Set in the backdrop of exotic Jaipur, few British retirees outsource their retirement to less expensive and seemingly attractive palace 'The Best Exotic Marigold Hotel', run and maintained by over talkative Sonny Kapoor (Dev Patel). At the hotel, the retired Britons discover something they couldn't all their lives – solace.
Let's relook at the premise – 'Everything's alright at the end. And if it's not alright then it most certainly is not yet the end'. My review of this film will be simply based on this premise.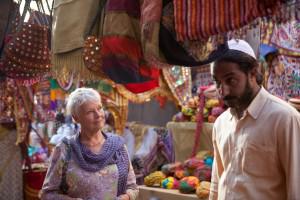 Evelyn Greenslade's (Judi Dench) husband recently passed away leaving behind a mountain of debt. In the very first scene, John Madden takes a dig at the Indian call center scene, which by the way is nothing to be ashamed of but a great lesson to learn. In a conversation between Evelyn, soon after her husband's death, and a call center employee, who most definitely is so sales-agenda constricted, speaks to Evelyn with no trace of humanity upon hearing the death of her husband. This is how the scene goes:-
Thank you for your patience. Your call is important to us. We will be with you shortly (All of it in nice foreign accent)
 [Woman, Indian accent]
Call center woman – Mrs. Greenslade, thank you for waiting. I've consulted with my manager… (Evelyn interrupts)
Evelyn – Now if you just stay on the phone for a moment and talk to me. Just talk to me.
Call center woman – Of course
Evelyn – I'm not even clear, I mean, I don't actually understand what it is I'm trying to order. Is wireless the same as Wi-Fi? And what do either of them have to do with broadband?
Call center woman – Mrs. Greenslade, since the account is not in your name, before we can make any changes, we need to verify details with the account holder. Can I please speak with the account holder?
Evelyn- What?
Call center woman – I'm asking if I can talk to the account holder?
Without even the slightest trace of humanity (she can't be blamed because that's how robotically call center executives are trained) she continues…
Call center woman – Mrs. Greenslade, since the account is not in your name…
Lesson – Doesn't matter if you're a call center executive or a total stranger but you need to be empathetic at someone's loss. You don't have to give them words of assurance but at least a simple 'I'm sorry for your loss' would do.
Graham D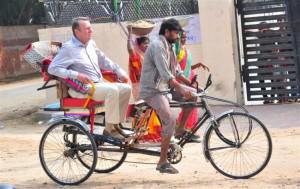 ashwood (Tom Wilkinson) hates retirement parties and especially the endless speeches in it. Standing in the retirement ceremony of his colleague Lord Justice Walton, Graham decides now is the time for him to retire. He walks out of the party mouthing the words – 'This is the day'. Graham spent most of his life in India, Jaipur, where his family lived for several years. He's gay and he was in love with Manoj. But, when people found out about their relationship, Manoj and his family had to leave the place in disgrace. He goes back to Jaipur hoping to see Manoj one last time. Upon meeting Manoj, Graham returns to the return to the hotel
Lesson – Gaurika, Manoj's wife knew everything about Manoj. They had no secrets from each other. None. What's the use of a marriage when nothing's shared? How many of us actually share everything with our significant other?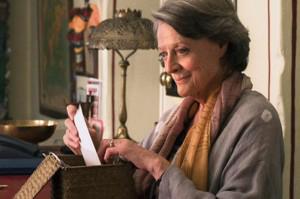 The purpose of cinema, besides entertainment, should be to imbibe some kind of learning in the audience, which BEMH most successfully nails it. Madden's characters suffer from some kind of shortcoming, all of them and this entire film is about these characters overcoming it. For example – Graham lived in a prison type of life thinking about what he had done to Manoj. But, when he comes to learn about Manoj, he overcomes it and we arrive at our premise. Evelyn for that matter also suffers from one – she's always been dependent on her husband since their marriage. She comes to Indian and finds a job at a local call centre, and we again arrive at our premise.
Ol Parker's screenplay for the screen based on the book 'Th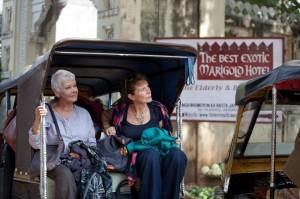 ese Foolish Things' by Deborah Moggach is simply brilliant. The subtle sarcasms such as the 'call center scene', 'Evelyn teaching telephoning etiquette', 'Graham's theory about India – 'There's always room (space)' are moments to laugh guiltlessly and savor the mood of the film but not be offended. Even if you feel offended, I'd say there's little you could do because most of it is true.
The film also throws light on a fast growing epidemic (figuratively) in most countries – banishment of elderly people from families. Ben Davis's cinematography shows Jaipur in the most exotic fashion – as real as it is and not technically glorified. John's direction is neat and emotionally eloquent. Performances were natural and fitting. Dev was funny while Judi Dench and Tom Wilkinson were simply superb in their roles. And so was Maggie Smith, who's role on wheelchair reminds me of those who assume life is over post retirement, which definitely isn't. Thomas Newman's original music along with Shalini Agarwal and other instrumentalists add color to this film.
In essence; 'The Best Exotic Marigold Hotel' is a genuinely good film.