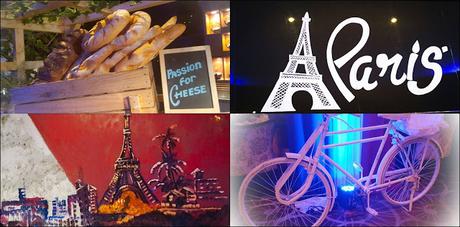 Bastille Day is celebrated as National France Day. Establishments with French lineage celebrate this day with great aplomb. Sofitel in Mumbai, BKC is one such address where you can devour your love for French culinary. While Sofitel's parent chain will take you to France, this place has now become a host for celebrating all cultures across the globe.

In any month, you can find your way here for regional Indian cuisines and a generous sprinkle of International affairs.


Cyclic menus for each day of the week separately for lunch and dinner. If my math is right, it adds to 14 different French menu to choose from. I am excited about the sheer planning that must have gone into creating opulence.




Pondicherry café, transformed into something out of a storybook. All things French was the theme. From the Paris posters, Eiffel tower cut outs, cute flower-bikes to delectable dishes. All of this complimented with a live band and a surprise of short ballet performance – I was transported to a fine dining in Paris.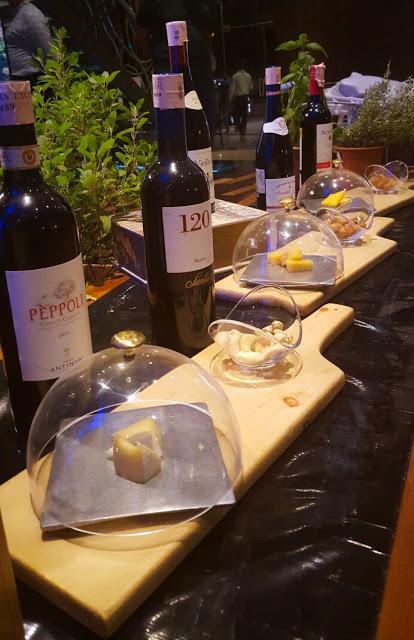 These days I am doing my vegetarian experimenting and hence, it seemed a great opportunity to experience what this part of the world has to offer for our dear vegetarians. The meal started with a lovely potato soup delicately balanced with herbs.
French Menu I tasted (Vegetarian):
Citrouille Et Aux Amandes (Pumpkin & almondine)
Betterave Rouge Mash (Red beet mash)
Baby Tomatoes and Pearl onion tart
Mushroom Fricasse
Assorted Salads & Desserts
Most of the dishes were average with Mushroom Fricasse standing out miles apart. I wasn't blown away by flavours, it was a good break from usual Indian and oriental availabilities.
Buffets are a tricky one – while it provides variety for individual likings, it is a bit of buzz kill. While Pondicherry café reveled in it's French glory, the biryanis and the fried rice made their presence felt, diluting the experience a tad bit.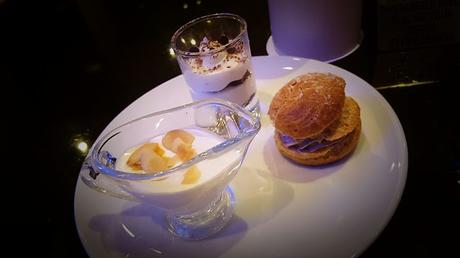 I have reviewed quite a few festivals at Sofitel and what makes them stand apart is the thoughtfulness they put behind each element. It is a 5-star hotel and food always matches the expectations one would have from it. What makes it different is the overall experience they aim to create. Specially designed interiors, engagement from their teams, music and performances brings the regional piece alive.
Sofitel hosts a new food festival every month. Check the current month's promotions in advance of booking your table.