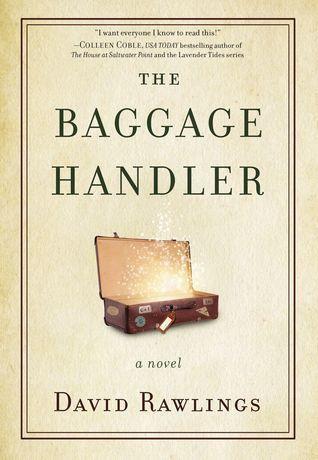 The Baggage Handler by David Rawlings
Published by Thomas Nelson on March 5, 2019
Genres: Christian
Pages: 240
Format: Hardcover
Goodreads
Buy on Amazon



In a similar vein to The Traveler's Gift by Andy Andrews or Dinner with a Perfect Stranger by David Gregory, The Baggage Handler is a contemporary story that explores one question: What baggage are you carrying? 

"The Baggage Handler by David Rawlings is an extraordinary novel that lingered in my heart long after I finished it."—Colleen Coble, USA Today bestselling author of The House at Saltwater Point and the Lavender Tide series 

When three people take the wrong suitcase from baggage claim, their lives change forever. 

A hothead businessman coming to the city for a showdown meeting to save his job.

A mother of three hoping to survive the days at her sister's house before her niece's wedding.

And a young artist pursuing his father's dream so he can keep his own alive.

When David, Gillian, and Michael each take the wrong suitcase from baggage claim, the airline directs them to retrieve their bags at a mysterious facility in a deserted part of the city. There they meet the enigmatic Baggage Handler, who shows them there is more in their baggage than what they have packed, and carrying it with them is slowing them down in ways they can't imagine. And they must deal with it before they can leave.

In this modern-day parable about the burdens that weigh us down, David Rawlings issues an inspiring invitation to lighten the load.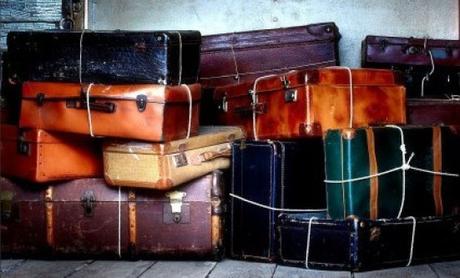 The Baggage Handler is about three travelers who all accidentally pick up the wrong bag at the baggage carousel of an airport.  They don't realize it until they each get to their destinations. There's David, a stressed-out businessman who needs his financial reports for a critical presentation that will decide whether his branch closes or not.  Next is Gillian, who needs the clothes she's packed for five days with her sister's family for her niece's wedding and she anticipates it will be stressful. Finally, we have Michael, who needs the running spikes he's packed so that he can work toward getting a scholarship to a college.
Each of the three is sent to a strange building so they can have their baggage sorted out but find it's not going to be a simple situation. The puzzling baggage handler is there to help them sort out their real life baggage. The businessman, David cannot forgive his cheating wife, Gillian feels like she doesn't compare to the sister she believes is perfect, and Michael would rather be an artist than be the athlete his father wants him to be. Each of them has to make a choice before they can leave the strange building they are in. Do they work through their "baggage" or do they continue to carry it around with them?
The Baggage Handler is fiction to enjoy, and it reminds us that we all have baggage, and how we perceive that baggage is what matters.  This is such a thought provoking and original read that gave me a lot of food for thought. 
---
David Rawlings is an Australian author, and a sports-mad father-of-three who loves humor and a clever turn-of-phrase. Over a 25-year career he has put words on the page to put food on the table, developing from sports journalism and copywriting to corporate communication.
Now in fiction, he entices readers to look deeper into life with stories that combine the everyday with a sense of the speculative, addressing the fundamental questions we all face.
Check out David's Padlet page to follow The Baggage Handler:  https://padlet.com/david_rawlings/TheBaggageHandler
Connect with Mr. Rawlings on social media ~~
---
I truly appreciate that BookLookBloggers provided me with a complimentary copy of this book to read in exchange for my personal and honest opinion and unbiased review.

~ ~ ~ ~ ~ ~ ~ ~ ~ ~ ~ ~ ~ ~ ~ ~ ~ ~

It would be great if you would stay connected with me!! You can follow me on Twitter @DebiL1611, like me on Facebook at 2014 and Beyond, circle me on Google+, follow me on Tumblr, Instagram and Bloglovin', subscribe on YouTube, or connect with me on LinkedIn and Pinterest.

Please make sure to visit my homepage and subscribe to my blog for more great posts on running, fitness and lifestyle topics as well as food, product, music and book reviews, and more!