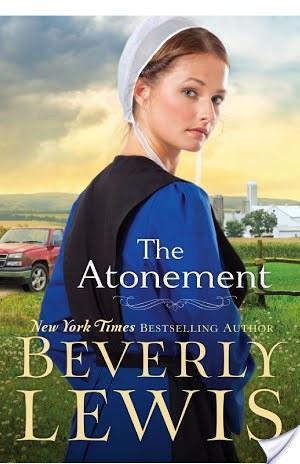 The Atonement by Beverly Lewis
Also by this author: The Photograph
Published by Baker Books on March 29th 2016
Genres: Amish & Mennonite, Christian, Fiction, General, Religious
Pages: 336
Format: Paperback
Goodreads


A Must-Have Novel from the #1 Name in Amish FictionThe mistakes of the past haunt Lucy Flaud, who years ago stopped attending the activities for courting-age young people in her hometown of Bird-in-Hand. Now twenty-five and solidly past the age of Amish courtship, Lucy has given up any hope of marriage, instead focusing her efforts on volunteering in both the Plain and fancy communities of Lancaster County. Yet no matter how hard Lucy strives, she feels uncertain that she'll ever find redemption.Dale Wyeth has a deep mistrust of modern-day
Today's review is about an Amish book, The Atonement, by well-known author, Beverly Lewis.. I often see the Amish books on the bookshelf at the store and I can't ever remember one time I haven't seen a Beverly Lewis book on the stand. I'm not sure how this author keeps churning them out, but from what I see, the quality doesn't suffer – all her books are great! My mother, Gloria, never met an Amish book she didn't want to read so she offered to "help" me with my reading list.  She eagerly volunteered to read and review this book, and here's what she said: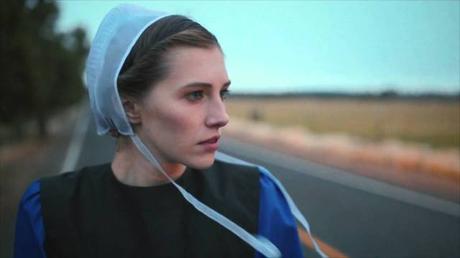 This is a story about a twenty five year old unwed Lucy Flaud an Amish girl living in Lancaster County, PA.  It begins with mystery and intrigue that will unravel in bits and pieces throughout this novel. As I read this story, I felt that had I known Lucy's past and her mistakes earlier on in the story, I might have enjoyed this novel more but since I didn't know, I felt that I rushed through the story just to find the answers.
Lucy had done something in her past where she made a grave mistake.  By holding on to her past, she is unable to let go of her sins by forgiving herself and asking God for forgiveness so she move forward.  Somehow this mistake help create a strained relationship with her parents especially her father Christian.
Trying to find redemption – or "atonement" for her past – Lucy fills every day volunteering at charitable organizations, helping her married sister with her children, and working at home helping her twin sisters and Mother.  No matter how hard she works, she cannot fill the empty hole in her heart.   I had a hard time understanding her relationship with her twin sisters.  Lucy's journey held lessons on love, faith and forgiveness as she found her way back to church.  On her journey Lucy meets an elderly couple who met on a bridge to celebrate.  While she listens to their story of love Lucy begins to heal. 
Lucy's father, Christian, starts attending a local grief support group where he meets, Englisher, Dale Wyeth. Dale seems to be looking for a more simple life and he owns a local hardware store. Through their friendship, Dale starts spending time around the Flaud farm, and Lucy begins to know Dale as they become friends. People are worried, though, that the friendship will lead to more and Lucy past will be revisited when they spot her riding in his truck
Meeting Dale brings back all of the painful memories Lucy has avoided. She begins to help a homeless girl she has become friends with and in doing so, she begins to restore her broken relationship with God. This story was provoking and made me look inside myself at mistakes I've made in the past.  Like Lucy, I had a hard time asking God for forgiveness and let go of my sins to find peace.  This is an emotional story that Beverly Lewis tells so well and it is an excellent look at redemption and forgiveness.   I enjoyed reading this book.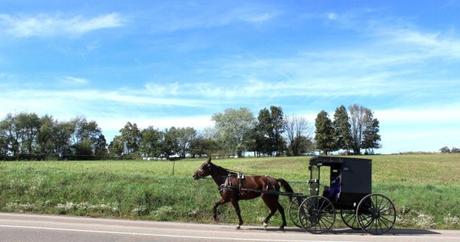 Thank you to the Bethany House Blogger Review Program for the opportunity for a free advance copy of this book in exchange for an honest review.
~ ~ ~ ~ ~ ~ ~ ~ ~ ~ ~ ~ ~ ~ ~ ~ ~ ~

It would be great if you would stay connected with me!! You can follow me on Twitter @DebiL1611, like me on Facebook at 2014 and Beyond, circle me on Google+, follow me on Tumblr, Instagram and Bloglovin', subscribe on YouTube, or connect with me on LinkedIn and Pinterest.

Please make sure to visit my homepage and subscribe to my blog for more great posts on running, fitness and lifestyle topics as well as food, product, music and book reviews, and more!