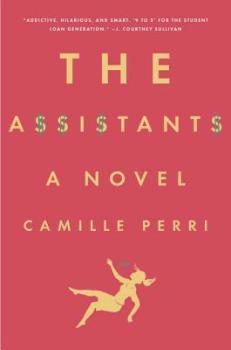 The Assistants by Camille Perri
Published by Penguin Publishing Group on May 3rd 2016
Genres: Contemporary Women, Fiction, Humorous, Satire
Pages: 288
Format: Hardcover
Goodreads


A wry and astute debut about a young Manhattanite whose embezzlement scam turns her into an unlikely advocate for the leagues of overeducated and underpaid assistants across the city.   Tina Fontana is the hapless but brazen thirty-year-old executive assistant to Robert Barlow, the all-powerful and commanding CEO of Titan Corp., a multinational media conglomerate. She's excellent at her job and beloved by her famous boss–but after six years of making his reservations for restaurants she'd never get into on her own and pouring his drinks from bottles that cost more than her rent, she's bored, broke, and just a bit over it all.   When a technical error with Robert's travel-and-expenses report presents Tina with the opportunity to pay off the entire balance of her student loan debt with what would essentially be pocket change for her boss, she struggles with the decision: She's always played by the rules. But it's such a relatively small amount of money for the Titan Corporation–and for her it would be a life-changer . . .   The Assistants speaks directly to a new generation of women who feel stuck and unable to get ahead playing by the rules. It will appeal to all of those who have ever asked themselves,
For the month of May, The 2016 Summer Reading Challenge has selected some interesting books.  I had never heard of the author, Camille Perri, and I didn't know her style of writing so I wasn't sure what I'd be in store for when I began reading The Assistants.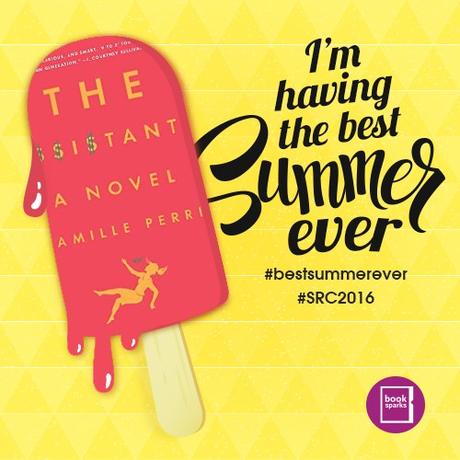 The main character of this story is Tina Montana, who is a 30 year old personal assistant working for Robert Barlow, CEO of Titan Corporation. Titan Corporation happens to be the largest media corporation in the world, and Mr. Barlow is on the Forbes billionaire list.  He has also been accused of tax evasion and breaking other laws in order to increase his own wealth. Tina's job basically consists of anticipating every move Mr. Barlow makes and helping him make that happen before he even needs it. 
Mr. Barlow has Tina book a flight for him on a last minute basis because his company jets don't happen to be available. This might seem like an easy task but Mr. Barlow wants the seats around him cleared and he wants Tina to get his seat comped. In an effort to resolve the matter, Tina ends up paying for the seats with her own personal card – to the tune of $20,000! She files for reimbursement from the company and that's when the fun begins!
When a glitch validates her expense report, it leaves Tina in possession of a big fat check that could free her of a lifetime of student debt. At that moment, Tina has a choice to either (1) report the error or (2) cash the check.  Despite her Catholic guilt, she cashes the check and pays off her student loans.  As the story progresses, we learn that Emily from accounting discovers the mistake and approaches Tina with an ultimatum – in return for her silence, Tina must clear Emily's student loans as well.
I loved the story – it was light and amusing but well written.  I loved how Tina and Emily started out as frenemies and later developed a friendship with real depth. I also loved Kevin and his attempt at a relationship with Tina.  As it should, their world tumbles down and crashes, but there's no spoiler there since the book starts with the end.  
If you are looking for a quick summer read for the beach or for a rainy day, this is the book for you.  I read it in two sittings, and I'm sure you will too! I'm looking forward to more fun reads from Camille Perri.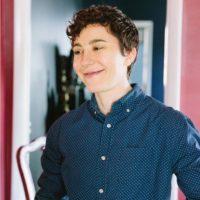 BIOGRAPHY: Until recently, Camille Perri was Books Editor at Large for Cosmopolitan. Prior to that, she served as Assistant Editor and Books Consultant at Esquire. Earlier in her career, Perri was a ghostwriter of young adult novels, a fiction reader for The Paris Review, a reference librarian, and, of course, an assistant. She holds a Bachelor of Arts degree from New York University and a Master of Library Science degree from Queens College.
I received a complimentary hardbound copy of this book from the publishers and BookSparks as part of the 2016 Summer Reading Challenge in exchange for this post, which is my honest review and unbiased opinion.

~ ~ ~ ~ ~ ~ ~ ~ ~ ~ ~ ~ ~ ~ ~ ~ ~ ~

It would be great if you would stay connected with me!! You can follow me on Twitter @DebiL1611, like me on Facebook at 2014 and Beyond, circle me on Google+, follow me on Tumblr, Instagram and Bloglovin', subscribe on YouTube, or connect with me on LinkedIn and Pinterest.

Please make sure to visit my homepage and subscribe to my blog for more great posts on running, fitness and lifestyle topics as well as food, product, music and book reviews, and more!