In Kandy I hopped on a bus to Polonnaruwa, a city in the north central province of Sri Lanka. Currently a UNESCO World Heritage site, it was the country's second capital city. Polonnaruwa's ancient ruins date nearly a 1000 years back, but are well preserved and located within the historical park that is best explored by bike (try to avoid midday though, because despite the shade provided by trees the heat is still relentless).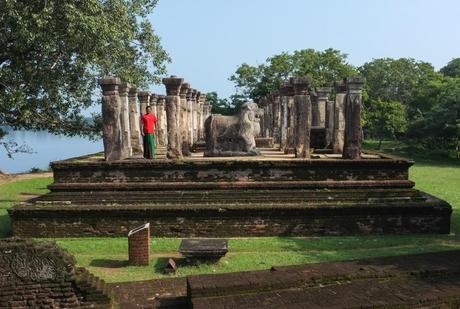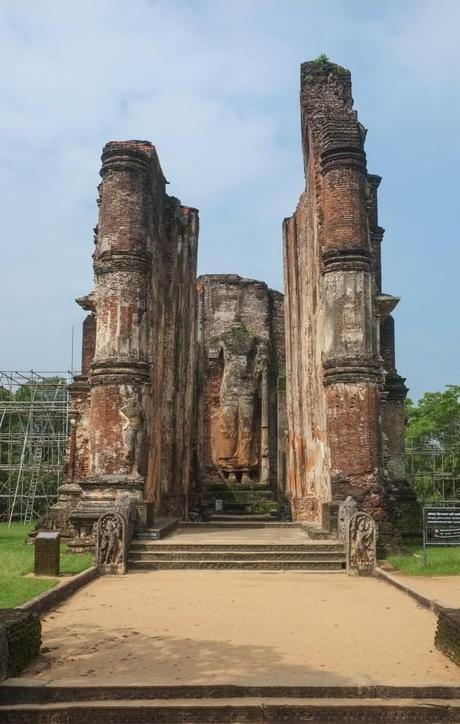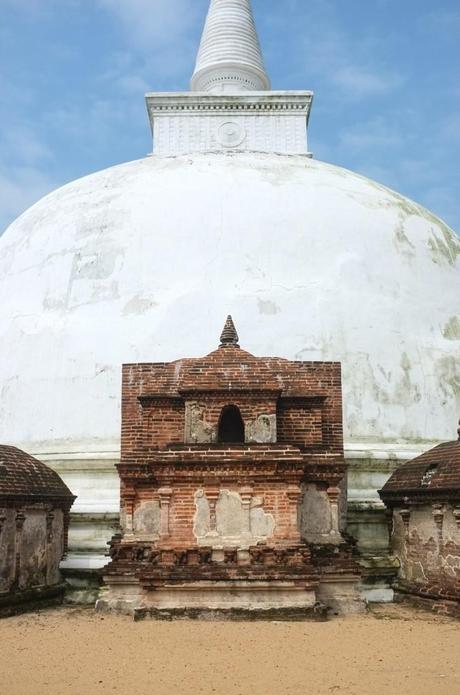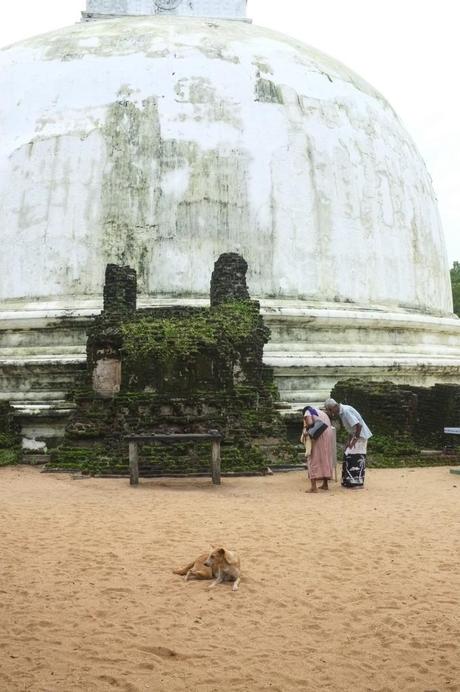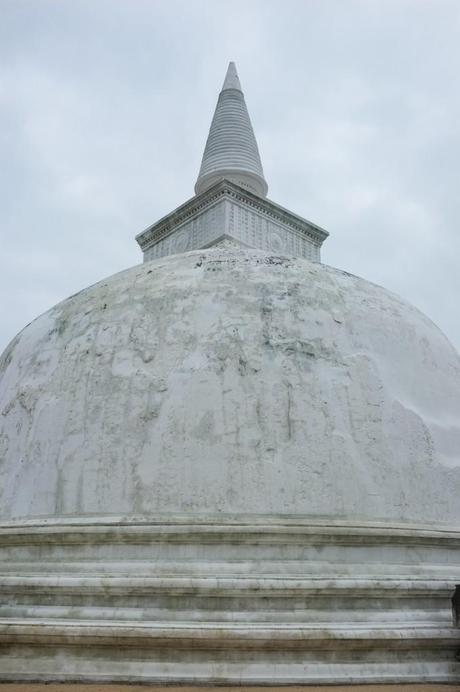 These gentlemen were very eager to pose for a photo, but once I pointed the camera at them following their wish, their broad smiles disappeared and they became strangely serious. Photos are a serious matter I suppose, and so is representing your country.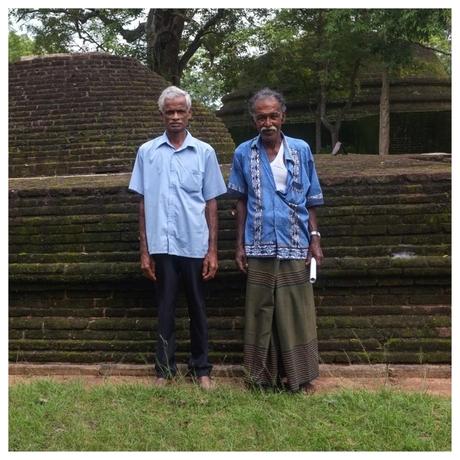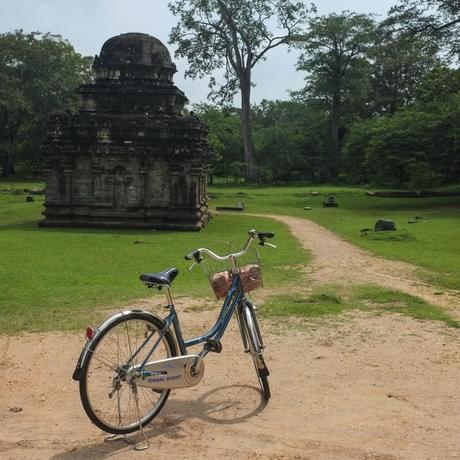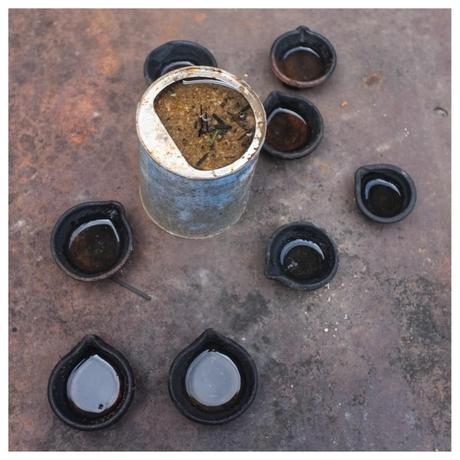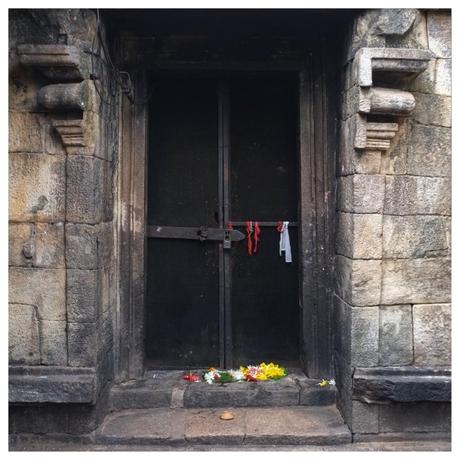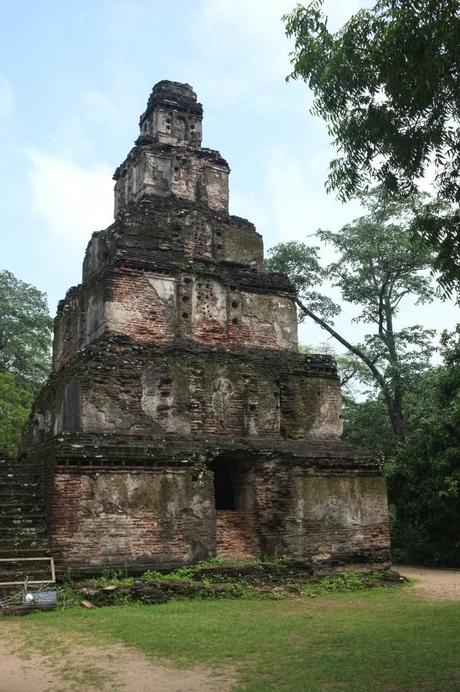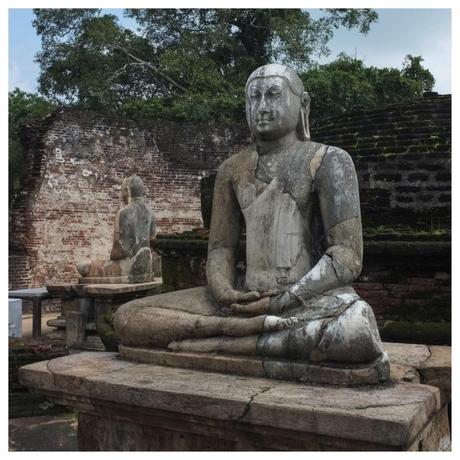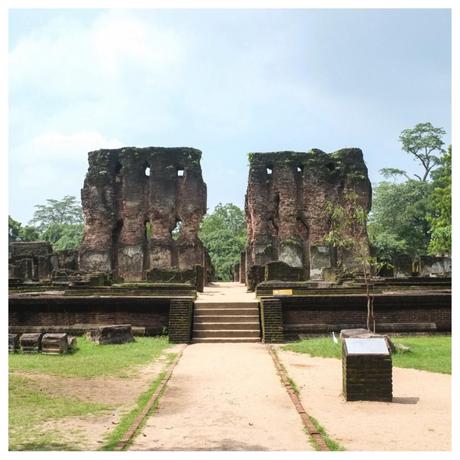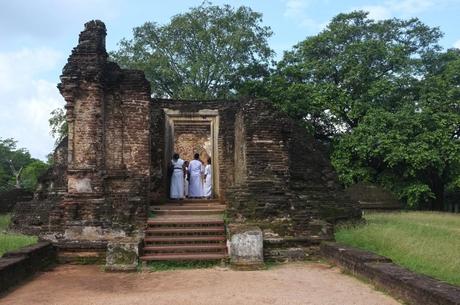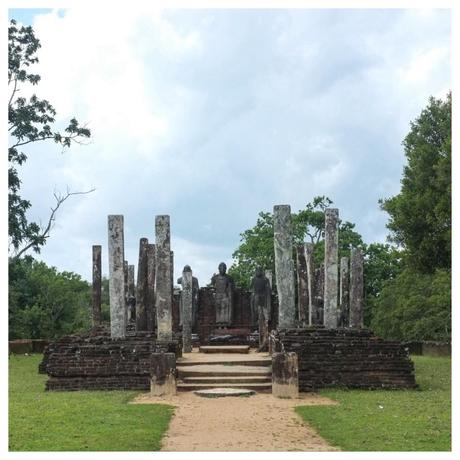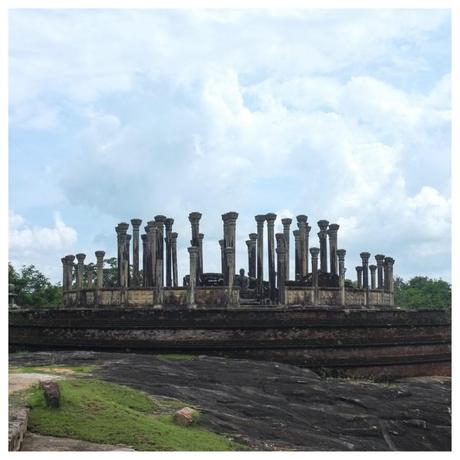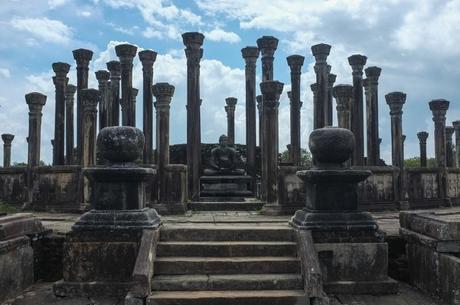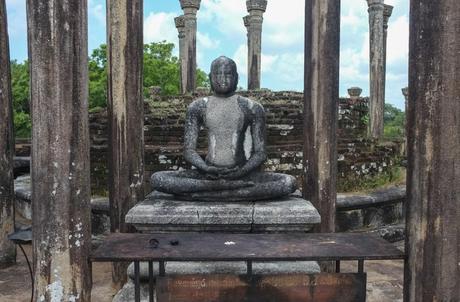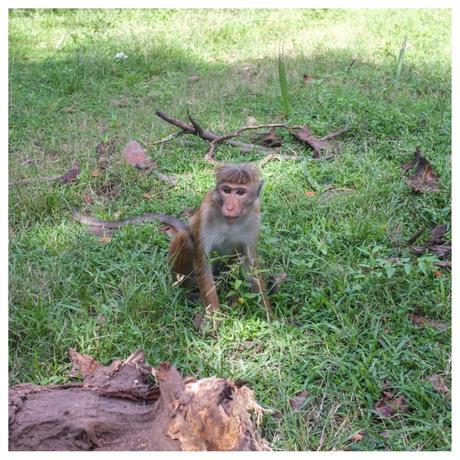 There's no Sri Lanka without monkeys.
Aside from the ancient site there isn't all that much to do in Polonnaruwa, so a stroll or a bike ride by the lake, where you'll spot people bathing or washing their clothes, is pretty much the only attraction.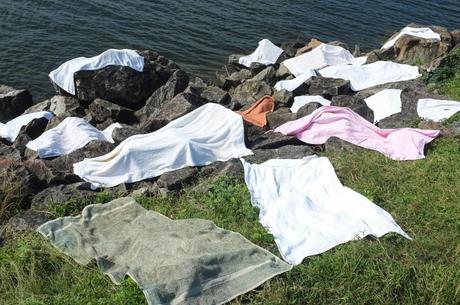 Unless of course you befriend a local tourist guide, who will take you out to a local bar with some friends of his and introduce you to the local arak. In a couple days, though, you'll be so overwhelmed with his presence and a sudden turn from acting friendly to calling you "his heart" and causing drama, that you will need to plot a secret escape to the east coast.