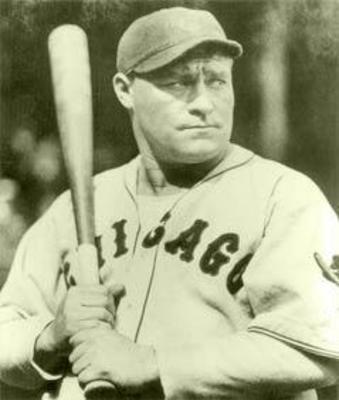 Lewis "Hack" Wilson, who posted one of the best individual seasons in Chicago Cubs history in 1930, was a hard-drinking, brawling slugger for the Cubs during one of their most dominating eras.
Hack Wilson played for only 12 seasons in the 20′s and 30′s, spending six seasons in Chicago with the Cubs. During those six years, Wilson knocked out 190 home runs, drove in 769 runs, and enjoyed an on-base percentage of .412, with an OPS of 1.002. Wilson averaged 77 walks per season, while striking out 77 times per season.
Wilson's hitting prowess with the Cubs culminated in one of the most famous and celebrated individual seasons in Chicago, and baseball history. In 1930, Wilson hit 56 home runs, drove in 190, which was later changed to 191, and posted a mammoth 1.177 OPS.
In the field, Wilson was a decent center fielder, leading the National League in outfielder assists in 1927. He definitely wasn't graceful in center, however, as he was in the top five for errors committed by a National League outfielder five times during his career.
During Wilson's career in Chicago, the Cubs enjoyed a record of 530-391. Wilson played with the likes of Gabby Hartnett, Charlie Grimm, Kiki Cuyler, and Rogers Hornsby, players who helped contribute to his average RBI total of 128.
After the 1931 season, Wilson bounced between a few teams, eventually retiring in 1934 after his skills had sharply declined. Despite his brief career of only 12 seasons, Wilson produced enough to be enshrined in the Hall of Fame.
His career may have been extended had it not been for his notorious drinking habits. Legend and myths have grown throughout the years regarding Wilson's drinking and penchant for brawling, and his late-night binges undoubtedly contributed to the 5-foot-6 slugger's early retirement, and early death at age 48.
Wilson, who came up with the New York Giants in 1923, wasn't known to have a drinking problem while in New York, but apparently drank heavily on a nightly basis after becoming a star in Chicago. During the prohibition years of the 1920′s, Wilson became a regular at the many speakeasies that popped up in Chicago. According to the book "Fouled Away: the baseball tragedy of Hack Wilson" by Clifton Blue Parker, Hack Wilson was often in trouble with the law for drinking at the illegal gatherings. In the book, it was also mentioned that sportswriter Al Drooz once wrote that Wilson "took Chicago by storm, meeting much of the population personally after hours."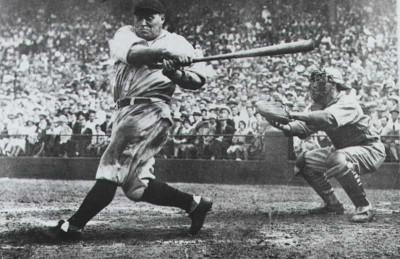 According to the June 22, 1928 edition of the Telegraph-Herald and Times-Journal
, Hack Wilson and a fan began arguing and fighting at Wrigley Field, leading to an estimated 5,000 fans swarming the field. The fight was eventually broken up before the Cubs fell to the Cardinals in the second game of a doubleheader.
Wilson's career and life ended ingloriously, with the former slugger struggling to make ends meet. Wilson was unable to find steady work, and when he did, it was sometimes at the expense of his dignity. Apparently, Wilson's funeral expenses were paid by charitable drinkers from the bars that Wilson used to patronize frequently.
Before there was Mickey Mantle, Darryl Strawberry, Dwight Gooden and Ken Caminiti, players whose careers were affected by their drug and alcohol abuse, Hack Wilson dominated National League pitching for a decade before his eroding skills and personal problems ended his baseball career. Hack Wilson still had a Hall-of-Fame career and slugged his way to one of the finest seasons in baseball history in 1930. His brief and tumultuous career in Chicago made him one of the most remembered and colorful Chicago Cubs ever.
-James Kries