I don't know about you, but award show season wears me out. Don't get me wrong, I love the red carpet, but the idea of carving out several hours of my time to watch celebrities win awards for movies I haven't seen just doesn't do it for me. Either way, I love the fashion that the evening brings, even though some of the looks should have just been left at home *cough* Anne Hathaway *cough*. Cone boobs were only cool when Madonna wore them back in the 80s and even then, they were a little strange.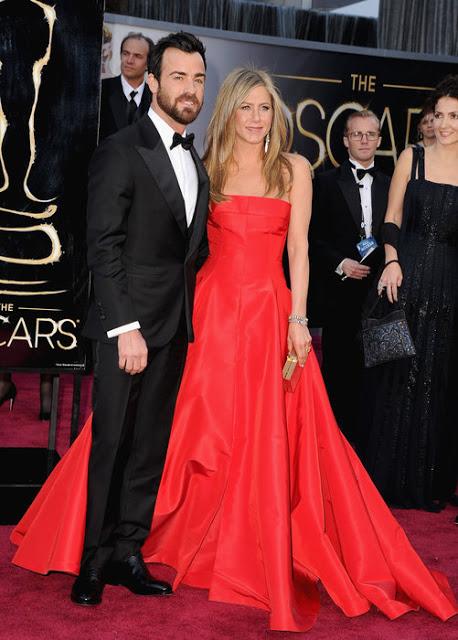 I have to say, Jennifer Aniston was one of my favorites of the night in this red Valentino number. People always say she's predictable, but either way, she looks flawless every time. The woman can do no wrong in my eyes- she's kind of my girl crush.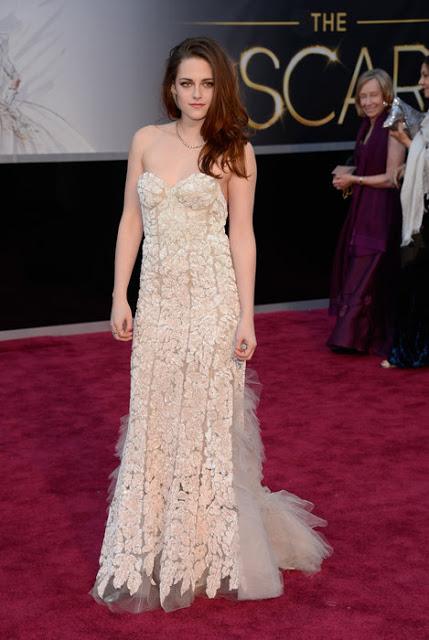 Kristen Stewart looked terrible as usual. That girl always looks like such a HOT MESS. I mean, we know you just got back together with your boyfriend, but maybe you could roll out of bed in time to put on some decent make up and run a brush through your hair. A little effort would be nice.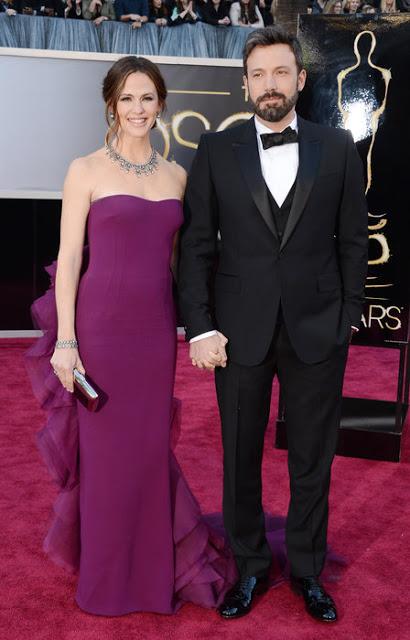 The Jennifer's were on a roll tonight, per usual. Now, I'm not so much a fan of this dress as I am the color. Berry hues are always in and Mrs. Affleck pulls the color off beautifully. Ben looks great himself in a tux, despite the fact that his bow tie is looking a little limp.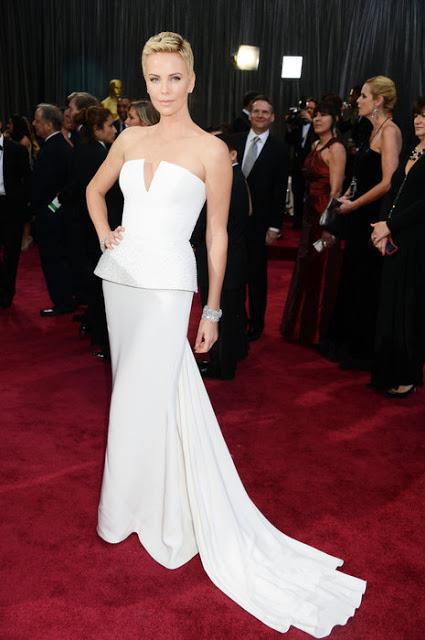 Charlize Theron is not a human being. What woman can chop her hair off completely and still look flawless? This white hot Christian Dior number has to be my favorite of the night. Just stunning.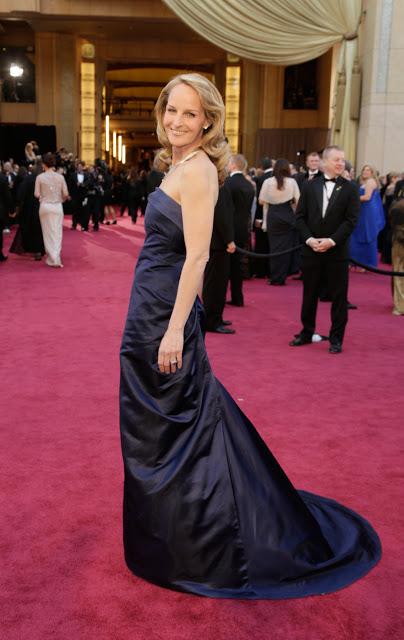 Meanwhile, Helen Hunt proved to the world that just because it's on sale doesn't mean you should buy it. I admire her for trying to be accessible and green by wearing this H&M errhm, dress? I really want to call it a sack because that's what it is. This reminds me of a prom dress that a high school girl would wear. It's ill-fitting, wrinkled, and just wrong. Oh, and throwing $700,000 worth of jewels on the back does not make it any better. Thanks, but no thanks.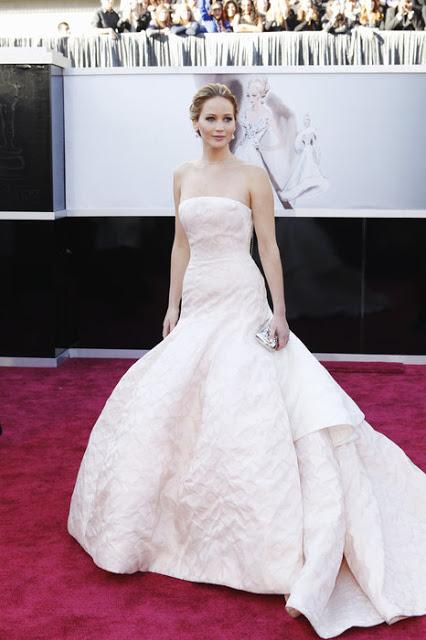 Jennifer Lawrence, my other girl crush. Now this dress was a risk. While at first, I thought it slightly resembled a duvet cover or some curtains, this dress really grew on me. I love the unexpected shape of the train and the layering was a really fun detail. She's another one of those that can make anything look good. Maybe she and Helen Hunt should have switched outfits. But on the other hand, maybe not.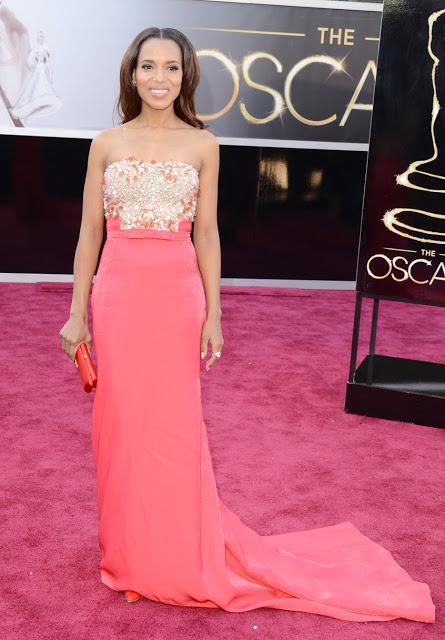 Kerry Washington was flawless as usual in this Miu Miu column gown- another best dressed for me. I love the coral color against her skin tone and the beading detail of the bodice is just enough flair. I could do without the bow, but I'll overlook it this time just because she looks so good.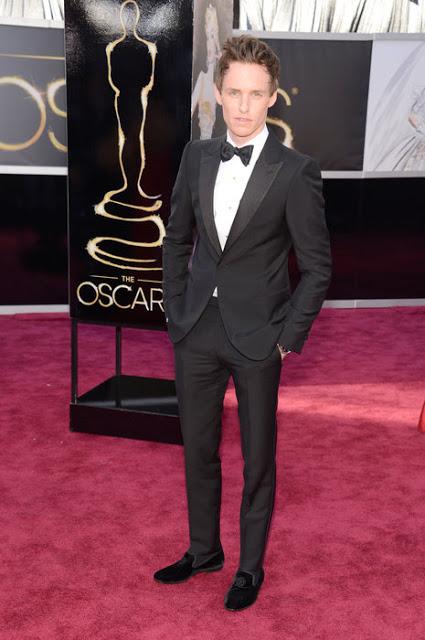 Not to leave out the men or anything, but Eddie Redmayne deserves a mention. Honestly, his outfit is good minus a few glaring flaws. First of all, what are you wearing on your feet? Are those house shoes? I can't. Plus they're velvet/ suede? Either way, they're terrible. And you forgot a belt. This makes me think you had a K Stew moment and Lord knows no one needs that. Better luck next time.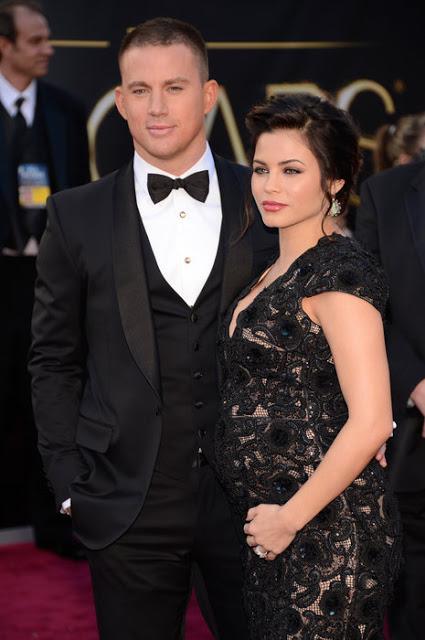 Images via  Another one of my favorites of the night were the Tatums. I mean really, could they be any cuter? Channing shows the world how to really wear a suit and his wife looks incredible in a body hugging black lace gown. Who would have ever thought to wear lace while pregnant? She makes it look good, really good.
What were some of your favorites/worst looks of the night?