Source  : businessinsider by Will HeilpernandChloe Pantazi
The world has so many incredible buildings that it can be hard to know which are truly above the rest.
For those who want to brush up on their architecture knowledge, we've compiled a ranking of the 100 coolest buildings and structures on the planet.These include old and new pieces of architecture all over the world, including museums, wineries, religious spaces, skyscrapers, transportation hubs, hotels, and more.From a grand, intricately designed historic palace in Spain to a tiny chapel that blends into the Arizona desert, here are our top 100:
100. The slide-like Urbis building in Manchester, UK, contains a National Football Museum.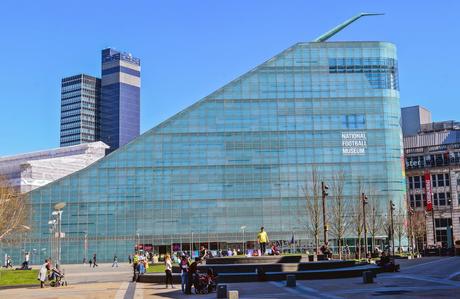 Marina J / Shutterstock.com
99. The bizarre-looking Vodafone Headquarters in Portugal shrugs off the conventional straight lines you might expect from a corporate entity.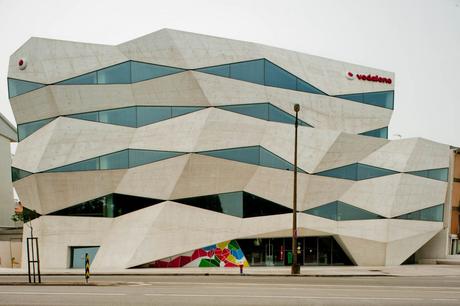 Leon/Flickr
98. The remains of St. Andrew's Cathedral in Scotland provide a haunting setting for a brisk walk.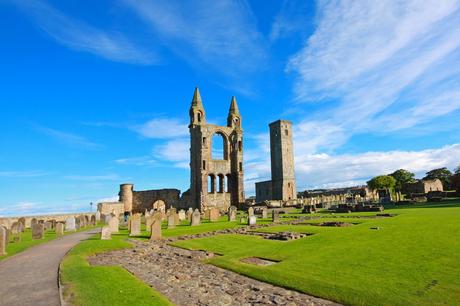 Julietphotography / Shutterstock.com
97. The Triangeln station in Malmö, Sweden, looks more like a portal into the future than a train.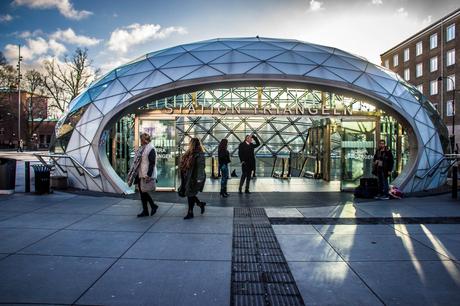 Susanne Nilsson/Flickr
96. The playful Dunmore Pineapple building in Scotland has been entertaining visitors since its creation in 1761.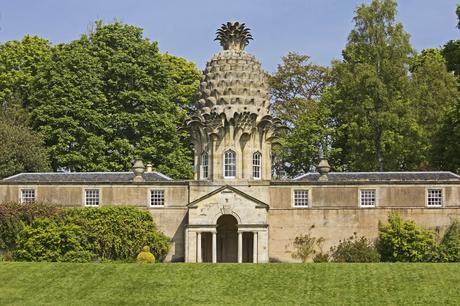 Creative Nature Media / Shutterstock.com
95. The Grand Lisboa in Macau, China is one of many casino hotels in the region, but no other gambling hall is nearly as flashy.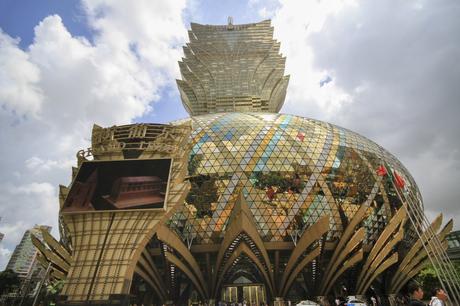 george photo cm / Shutterstock.com
94. At 387 feet, Scandic Victoria Tower — designed by architect Gert Wingårdh — is the tallest building in Stockholm. The tower's stunning facade, comprised of mismatched mirrors, reflects the sky.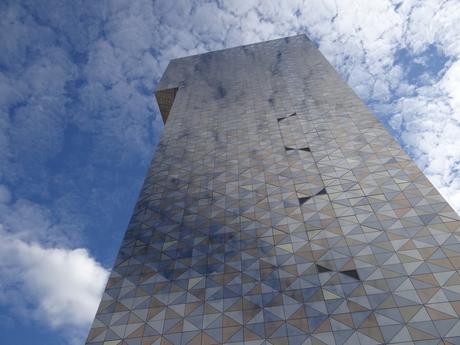 Balazs Szanto/Flickr
93. Argentina's top government building, the Casa Rosada, in Buenos Aires, is reportedly painted pink to soothe tensions between the country's opposing political parties: the red of the Federales, mixed with the white of the Unitarians.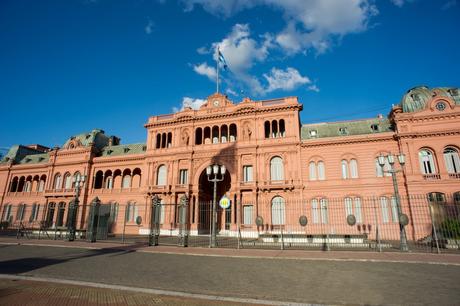 Guillermo Bsas / Shutterstock.com
92. The Seagram Building in the heart of New York City is both conventional and unique, epitomising the virtues of modernism.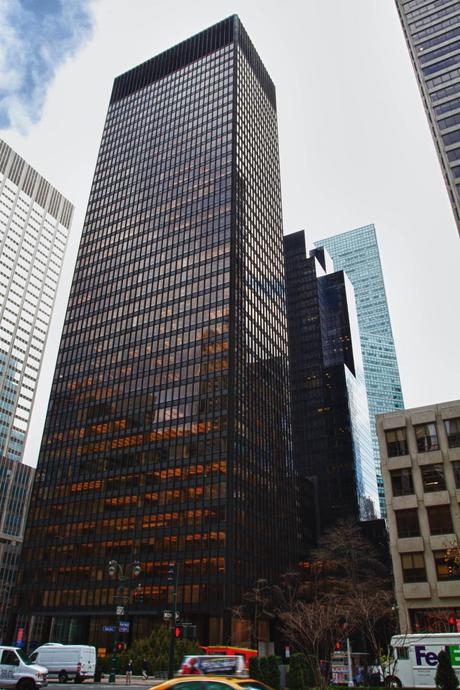 london road/Flickr
91. The Aqueduct of Segovia in central Spain was built by the Roman Empire in the 1st century and dominates the central square.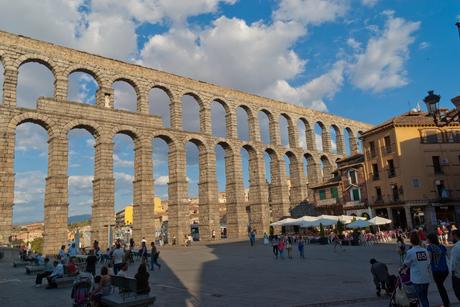 Ernesto Laura/Flickr
90. Built on top of a Formula One race track, the luxury hotel Yas Viceroy Dubai has an imposing canopy studded with LEDs that shine bright in the dark.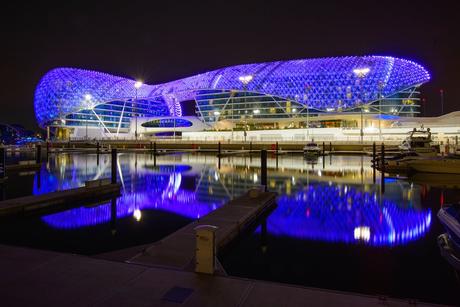 Burachet/Shutterstock
89. Ta Prohm Temple is one of over 1,000 temples in Siem Reap, Cambodia. It was used in the filming of "Tomb Raider."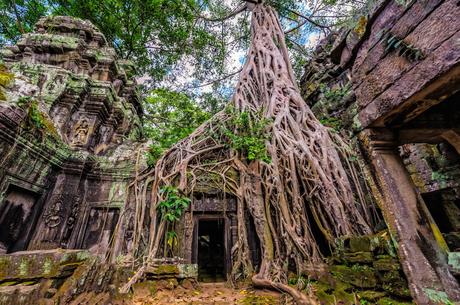 Jixin YU / Shutterstock.com
88. Neue Nationalgalerie in Berlin conceived by German architect Ludwig Mies van der Rohe in the 1960s has a Modernist design with clean lines and plenty of glass to allow light in.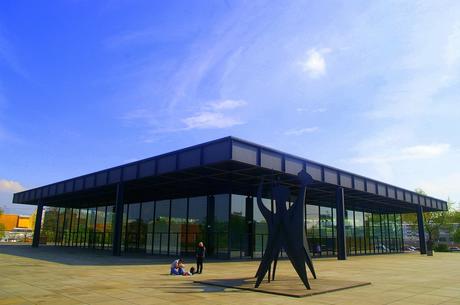 Rae Allen/Flickr
87. The visitors' centre at Christchurch Botanical Gardens in New Zealand's Hagley Park has a clean, elegant aesthetic and an all-glass facade making visitors feel as though they are still outdoors.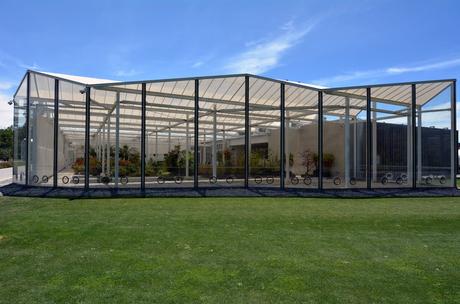 ChameleonsEye/Shutterstock
86. Station Arnhem in the Netherlands was transformed in 2015. Its swanky new transfer hall has a contemporary feel, supported by twisting steel columns.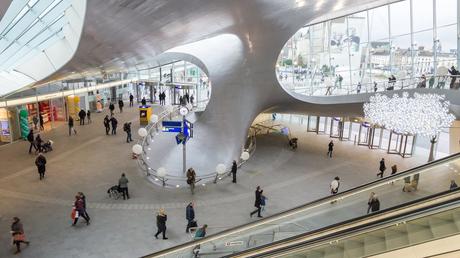 VanderWolf Images/Shutterstock
85. Walk under the colourful table-top structure of the Ontario College of Art and Design in Canada.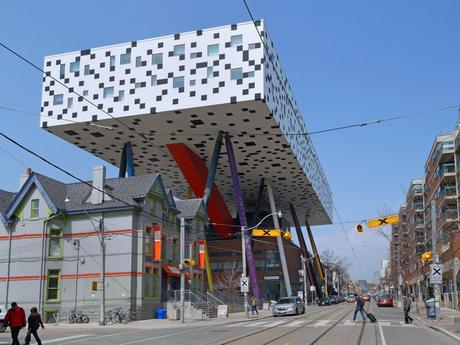 Pete Spiro / Shutterstock.com
84. Holmenkollen Ski Jump in the village of Holmenkollen, just outside of Oslo, isn't just for brazen skiers to jump off — the stainless steel structure also offers spectacular city and fjord views from a platform at the top.
Marius Wigen/Shutterstock
83. Frank Gehry transformed the Marques de Riscal winery in Spain's Basque Country into a visual spectacle.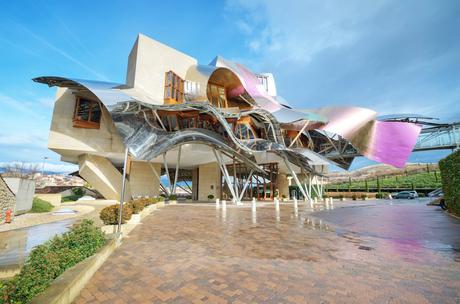 David Herraez Calzada/Shutterstock
82. The beautifully designed Svalbard Global Seed Vault stores hundreds of thousands of seeds, with the aim of protecting them in the event of a global apocalypse.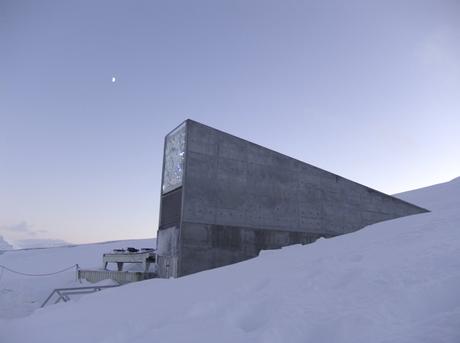 Mari Tefre/Svalbard Globale frøhvelv/Flickr
81. Marvel at what is considered to be the last great Prussian baroque palace, the New Palace, in Sanssouci park in Potsdam, Germany.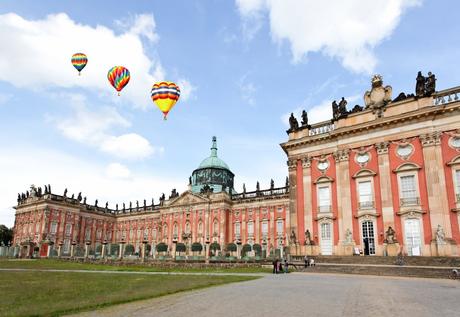 gary718 / Shutterstock.com
80. The Spittelau District Heating Plant in Vienna is beamed directly from the wacky mind of esteemed artist and architect Hundertwasser.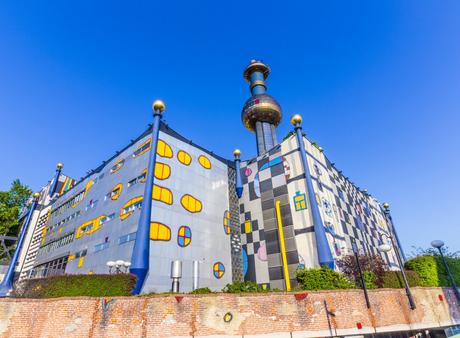 Jorg Hackemann / Shutterstock.com
79. The dramatic roof trellis atop Suvarnabhumi Airport in Bangkok, Thailand, creates beautiful shapes in the terminal ceiling.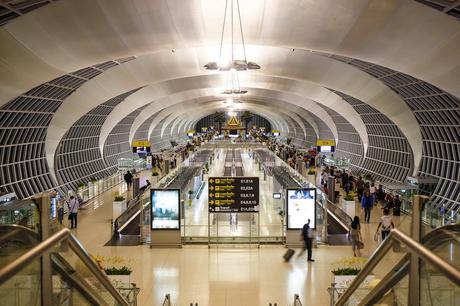 photonewman/Shutterstock
78. The spectacular Miramare Castle overhangs the Italian coast near Trieste.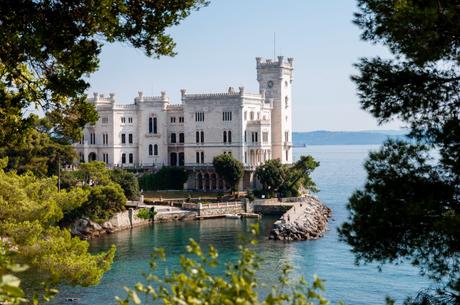 Pablo Debat / Shutterstock.com
77. The dome-shaped National Grand Theatre in Beijing dominates the surrounding area, with a 696-foot circumference.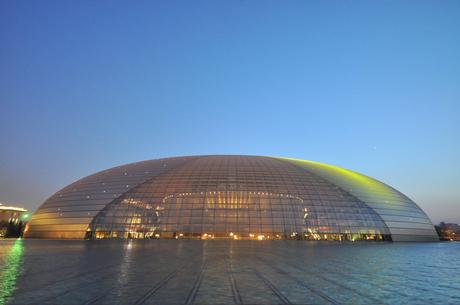 Jorge Láscar/Flickr
76. The Hearst Tower, a sleek modern skyscraper inspired by the 1920s on New York City's Eighth Avenue, stands majestic amid drab rectangular buildings.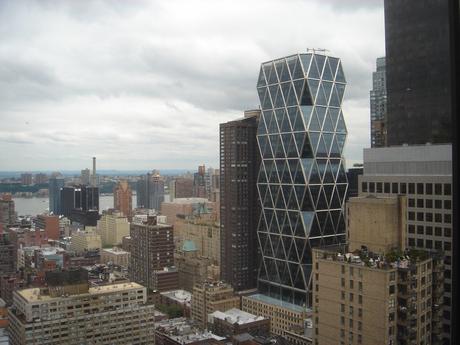 Richard Moross/Shutterstock
75. The trippy Markthal in Rotterdam's Blaak market square is the work of MVRDV — the team that led the "Superdutch" architectural movement.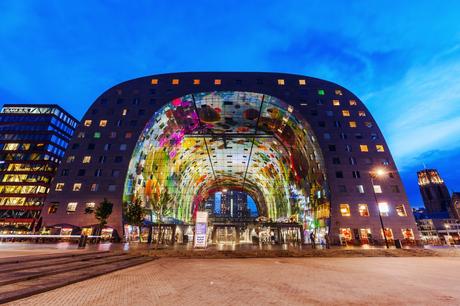 Christian Mueller / Shutterstock.com
74. The striking Flinders Street Station in Melbourne is designed in a French Renaissance style. It's the busiest train station in Australia, serving more than 90,000 passengers every weekday.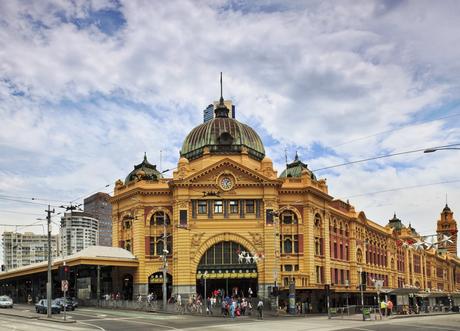 Taras Vyshnya / Shutterstock.com
73. Renzo Piano's Stavros Niarchos Foundation Cultural Centre is built on top of an artificial hill in Athens.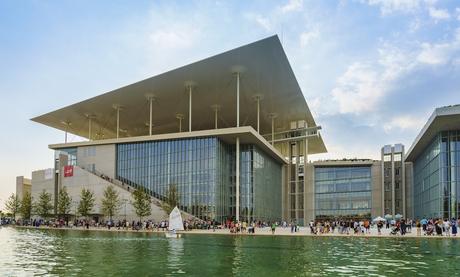 Kotsovolos Panagiotis/Shutterstock
72. Watch tourists' jaws drop as they look up in the Great Court — designed by Norman Foster — at the British Museum.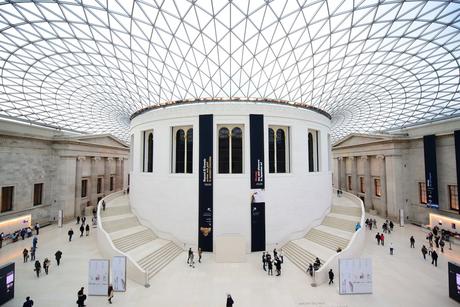 Songquan Deng/Shutterstock
71. The Catherine Palace just south of St. Petersburg was where the Russian Tsars spent their summer months.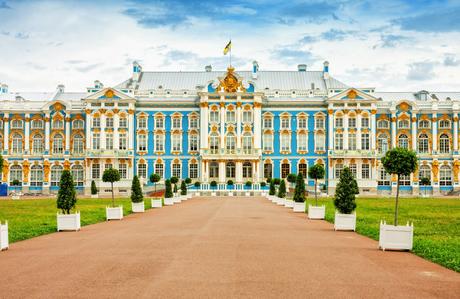 Vladimir Sazonov / Shutterstock.com
70. This bubble-shaped pod at the Ceratto Winery overlooking the vineyards in Alba, Italy, is designed to resemble a grape.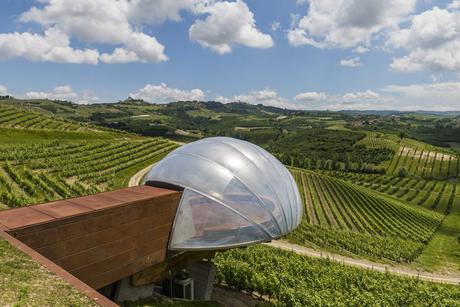 Daan Kloeg/Shutterstock
69. The Galaxy Soho in Beijing, China, succeeds in its aim of producing a retail environment which is devoid of harsh corners.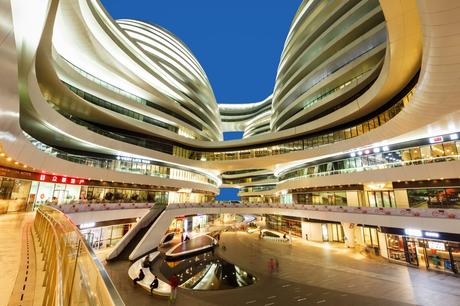 Zhao jian kang / Shutterstock.com
68. The Kaiser Wilhelm Memorial Church in Berlin, Germany, is a perfect mashup of World War II ruins and early 1960s architecture.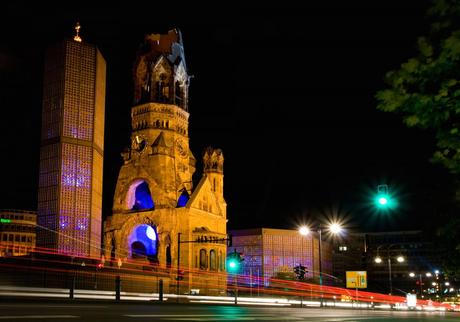 Kaspars Grinvalds / Shutterstock.com
67. The Niteroi Contemporary Art Museum gives impressive panoramic views of Rio de Janiero.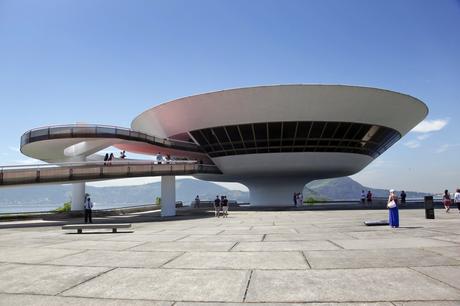 Clarissa Cavalheiro/Reuters
66. Supported by two bright red columns on each side, the São Paulo Museum of Art in Brazil looks almost like it's floating in mid-air. It's one of the city's coolest buildings.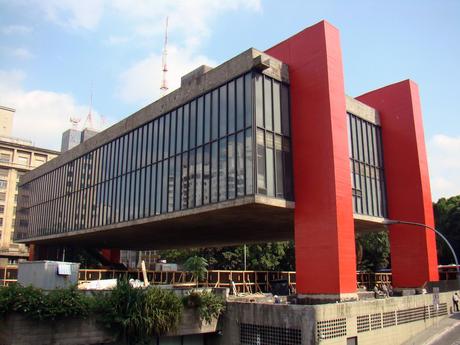 Rodrigo Soldon/Flickr
65. Made out of glass, limestone, and titanium, Frank Gehry's Guggenheim Bilbao in Spain shimmers in the sunlight.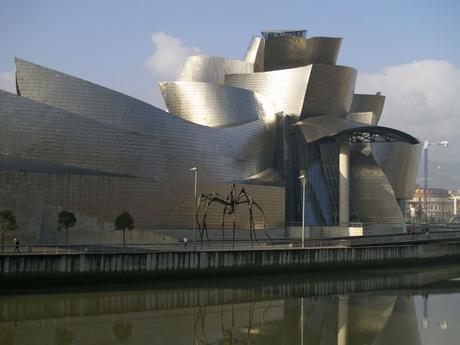 Business Insider/Cesar Serrano
64. The razor-like Kingdom Centre overlooks Riyadh city, Saudi Arabia.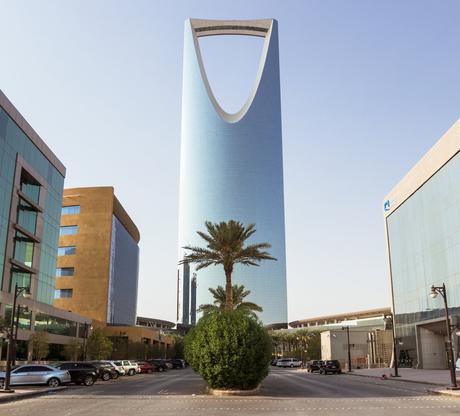 Andrew V Marcus / Shutterstock.com
63. Kanazawa Station in Tokyo, Japan, has a show-stopping red gate — Tsuzumi Gate — at the entrance, reminiscent of traditional Japanese drums.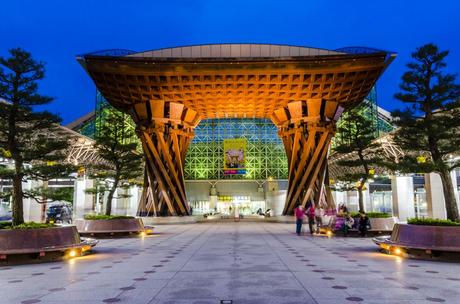 Korkusung/Shutterstock
62. Aula Medica, an auditorium complex at Sweden's Karolinska Institute, is an imposing, leaning tower with multi-coloured, triangle panels echoing its flat-iron shape.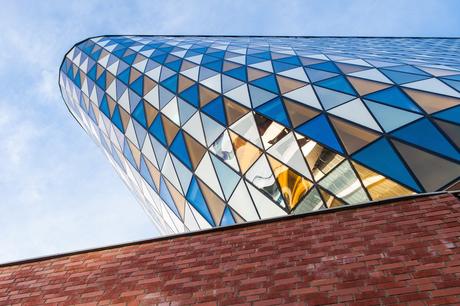 Marie Linner/Shutterstock
61. The main terminal at Spain's Bilbao Airport, designed by Santiago Calatrava, is one of the most beautiful in the world.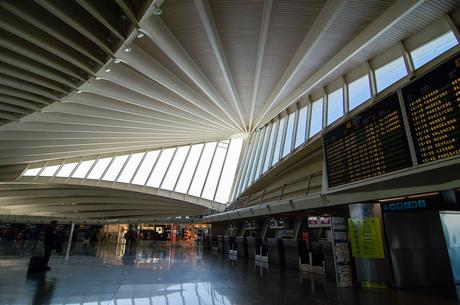 z l e x/Shutterstock
60. The saucer-like shape of Spaceport America, designed by Foster + Partners, brings a sense of space down to Earth, amid the New Mexico desert in the US.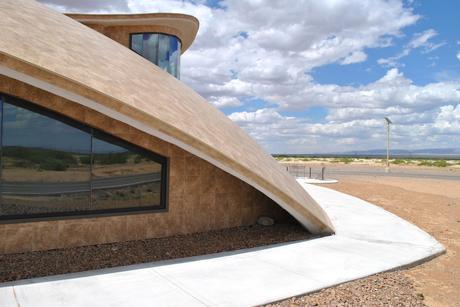 Barbara Brannon/Flickr
59. The Evolution Tower in Moscow looks like two ribbons twisted round each other, reminiscent of the structure of DNA.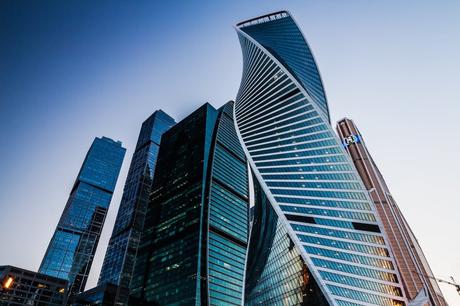 John_Silver / Shutterstock.com
58. Designed by the architect A. B. Hubback, Kuala Lumpur Railway Station's Moorish influence is evident in its ornately decorated domes, arcs, and turrets.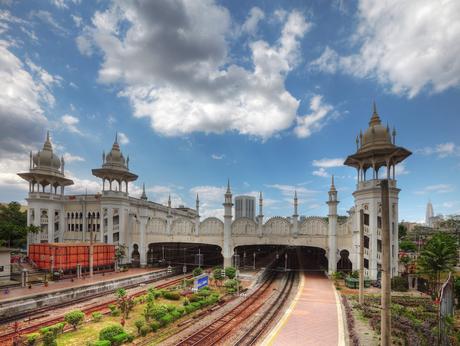 Gwoeii/Shutterstock
57. Le Corbusier's Chapelle La Notre Dame du Haut, a tiny chapel near the French town of Ronchamp, is a bold 20th-century masterpiece.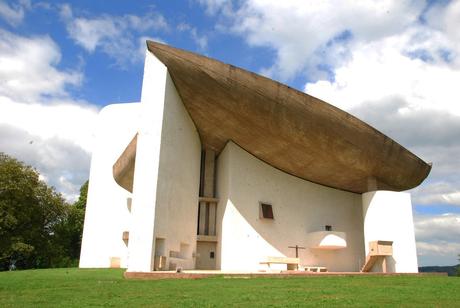 Rob Deutscher/Flickr
56. The rooms of Sharifi-ha House in Tehran, Iran, can be rotated by 90-degrees to allow for shifting perspectives on the outside world.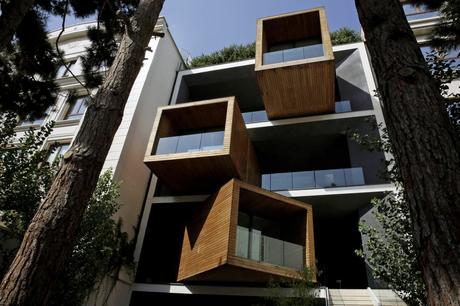 Vahid Salemi/AP Images
55. Syndey's 1 Bligh Street is a 456-foot-tall skyscraper with a contemporary design. Look up in the atrium for a stunning view of the building's interior.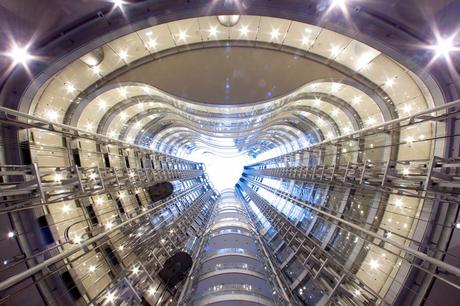 1 Bligh Street
54. The Louis Vuitton Foundation is a mesh of glass sails nestled in the Bois de Boulogne park in Paris.
Kiev.Victor / Shutterstock.com
53. Look up inside New York City's new World Trade Center PATH station for a phenomenal view of the steel and concrete structure created by architect Santiago Calatrava.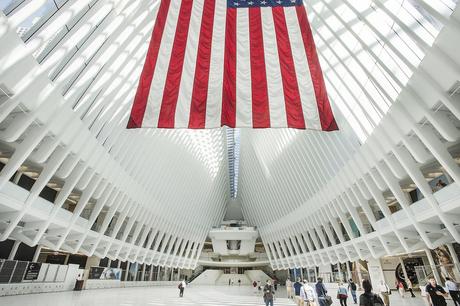 Patrick Cashin/Metropolitan Transportation Authority
52. The Matrimandir in Pondicherry, India, is a place for quiet reflection.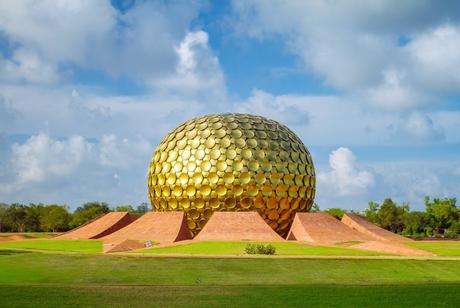 Alexander Mazurkevich / Shutterstock.com
51. The M by Montcalm building in east London provides an optical illusion that leaves passers-by dazzled.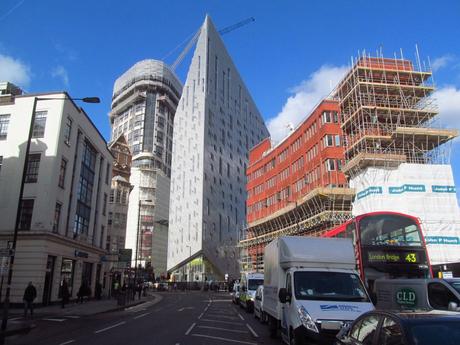 David Holt/Flickr
50. The stylish Bibliotheca Alexandrina in Egypt has the capacity to hold more than 4 million books.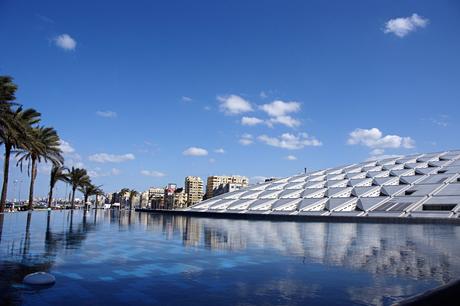 CPQ / Shutterstock
49. Designed by the architect Colin St John Wilson, the Grade I-listed British Library is home to the world's largest collection of books — and a stunning, sleek interior made up of wavy staircases and sharp lines.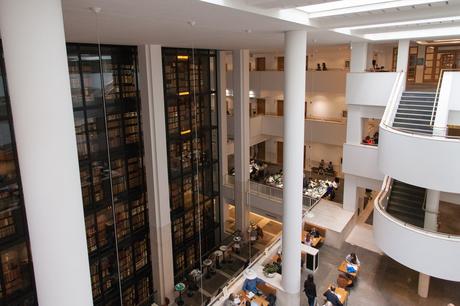 gabriele gelsi/Shutterstock
48. Zaha Hadid's extension of the Ordrupgaard Museum near Jægersborg Dyrehave in Denmark is encased in black lava concrete, which changes colour from grey to black depending on the weather.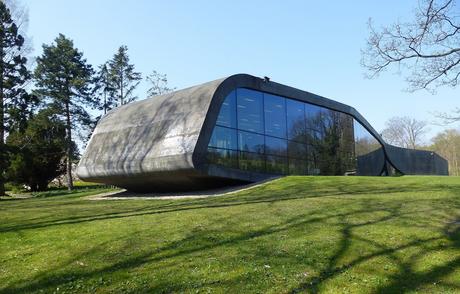 jelm6/Flickr
47. The Pompidou Centre in Paris, designed by Richard Rogers and Renzo Piano, contains a modern art museum, a music centre, and a well-stocked public library.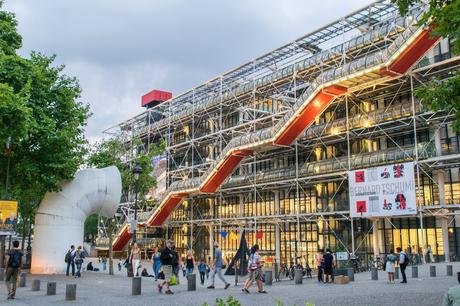 pisaphotography / Shutterstock
46. The Clyde Auditorium, or "The Armadillo," in Glasgow the most stylish place to enjoy a concert north of the border.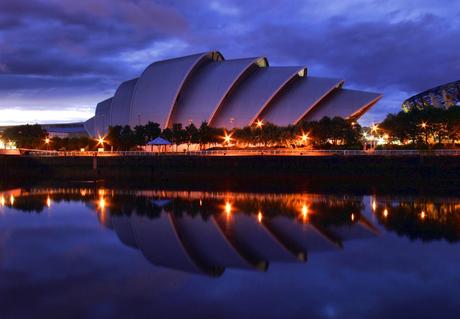 O Palsson/Flickr
45. The doughnut-shaped Guangzhou Circle in China hosts the world's biggest trading centre for raw plastic materials.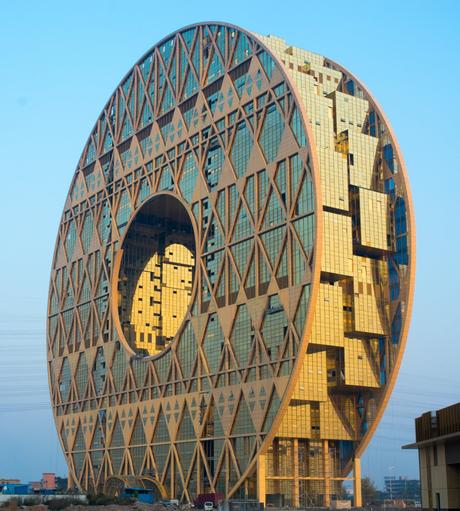 XIE CHENGXIN / Shutterstock.com
44. Mestia Airport in Georgia, which serves passengers visiting a nearby ski resort, was designed in just three months.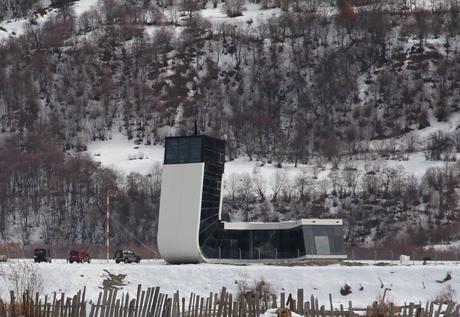 ZiYouXunLu/Wikimedia Commons
43. The award-winning New John Jay College building in New York City provides everything its students needs in one space: including science labs, kitchens, and a daycare centre.
JZX422 / Wikimedia Commons
42. The curved structure of wine museum La Cité du Vin, designed by XTU Architects in Bordeaux, France, evokes the shape of a vine, wine glass, and other wine-related motifs.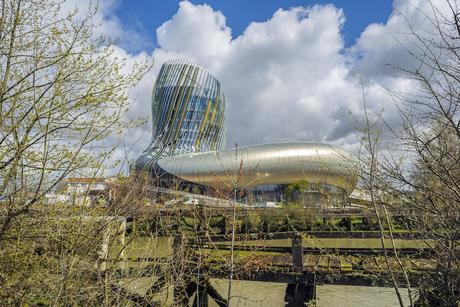 Alvaro German Vilela/Shutterstock
41. The cylindrical shape of the iconic Solomon R. Guggenheim Museum, designed by Frank Lloyd Wright, certainly makes an impression in New York City's Upper East Side.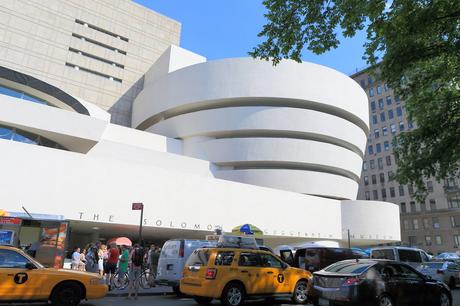 Earthscape/Shutterstock
40. Unlike most skyscrapers, the 256-foot and 344-foot-tall towers of Bosco Verticale (which translates to "vertical forest") in Milan are adorned with greenery, decorated with over 700 trees and 90 types of plants.
Forgemind Archimedia/Flickr
39. Borobudur temple in the island of Java, Indonesia, supports 72 statues of Buddha.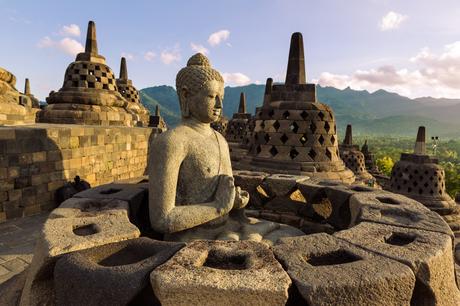 Manamana / Shutterstock.com
38. It's not hard to see what makes Alhambra — a historic palace/fort in Granada, Spain, that's an ode to the country's Moorish past — a World Heritage Site.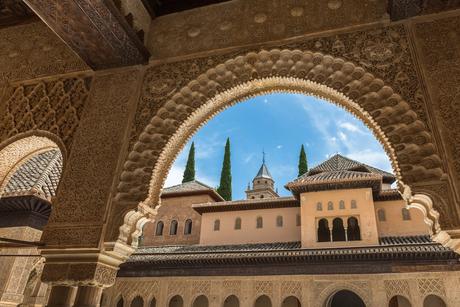 Kamira777/Shutterstock
37. Completed in 2010 by the firm WAM Architecten, the four-star Inntel Hotel in Amsterdam looks more like a LEGO structure rather than a pile of houses stacked on top of each other.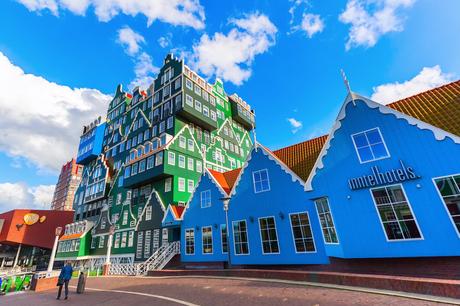 Christian Mueller/Shutterstock
36. The shops nestled into the Ponte Vecchio arch bridge in Florence, Italy, were once home to butchers' shops, but are now occupied by souvenir-sellers.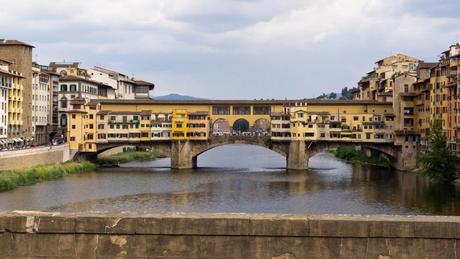 Ed Webster/Flickr
35. The 44-story skyscraper of China's state TV channel, CCTV, is made of six horizontal and vertical rectangular blocks.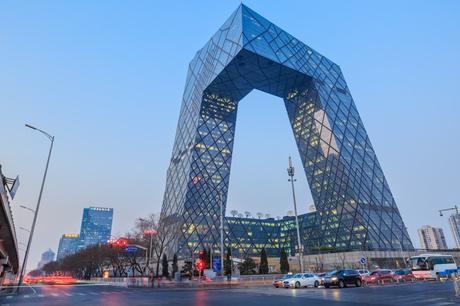 Zhao jian kang / Shutterstock.com
34. The 15th-century Basilica of Santa Maria Novella stands out even among Florence's distinguished architecture.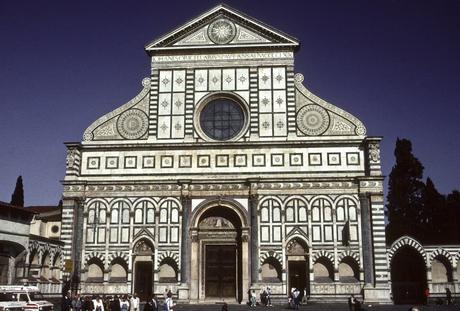 Greg Willis/Flickr
33. The Faisal Mosque is the largest and most striking religious building in Pakistan.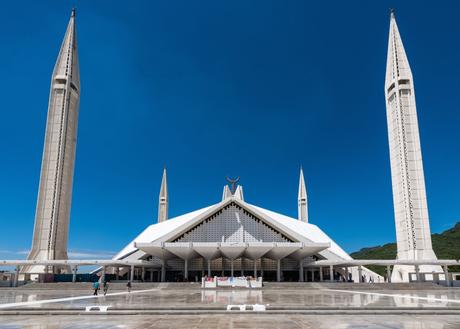 K_Boonnitrod / Shutterstock.com
32. The grid-like pattern on Renzo Piano's stunning New York Times building in midtown Manhattan cleverly reflects the format of the newspaper and city.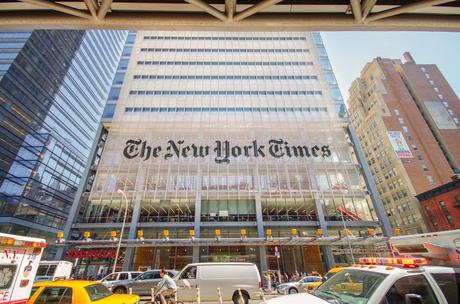 Dmitry Brizhatyuk/Shutterstock
31. The 'Dancing House" in Prague was created by Frank Gehry to replace a neo-renaissance building that had been bombed in World War Two.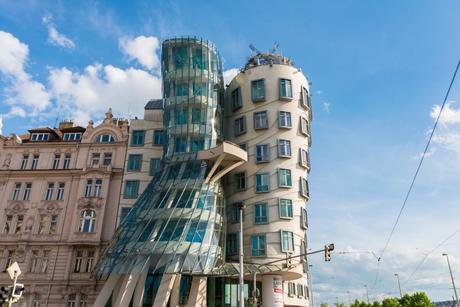 Elnur / Shutterstock.com
30. The sloping structure of the W. R. Grace Building in New York City is a monochrome masterpiece. Its facade also reflects other buildings and the sky to create a mind-bending optical illusion.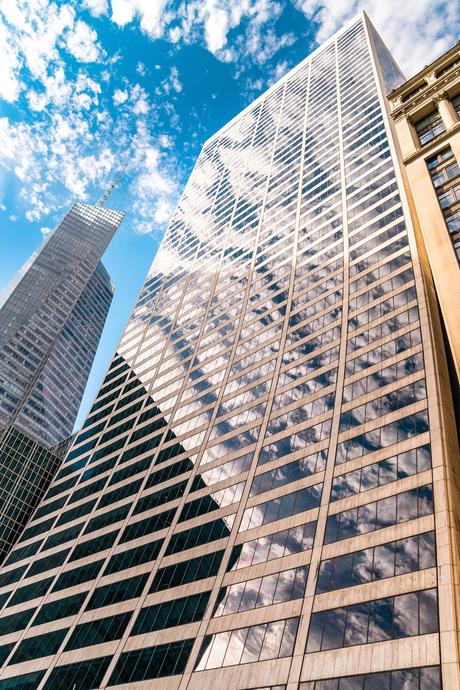 VIIIPhoto/Shutterstock
29. Among London's most beautiful buildings, St. Pancras Renaissance Hotel and King's Cross Clocktower stand out on Euston Road thanks to their striking Gothic Revival facade, designed by the architect George Gilbert Scott.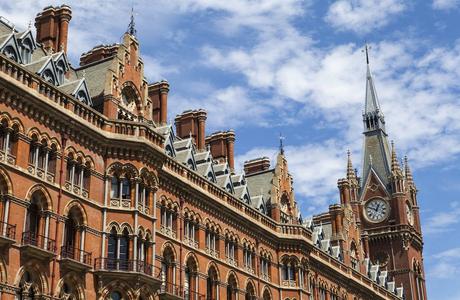 Chris Dorney/Shutterstock
28. The curved, multiple levels of Zaha Hadid's Innovation Tower, where the Hong Kong Polytechnic University's design school is based, make the building look like it's moving.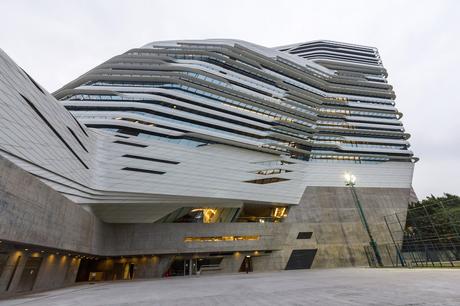 e X p o s e/Shutterstock
27. The Hotel Parkroyal in Singapore blends into its green surroundings by filling its huge balconies with plants.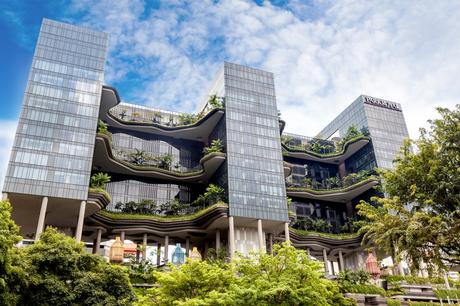 Ronnie Chua / Shutterstock.com
26. The Royal Pavilion in Brighton, UK, ambitiously merges British and Indian culture.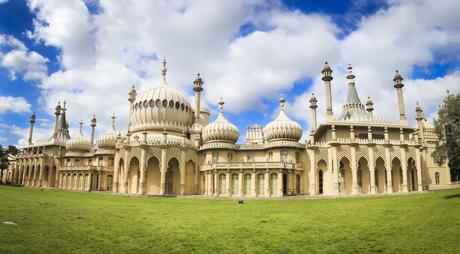 donsimon / Shutterstock.com
25. Rokuon-ji, or the Golden Pavilion, is a Zen Buddhist temple in Kyoto, Japan.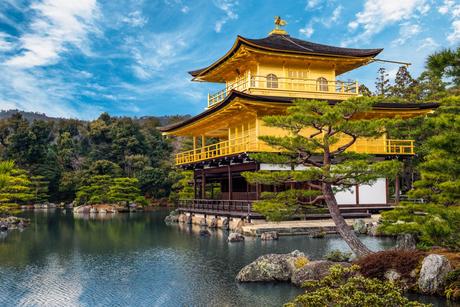 Vincent St. Thomas / Shutterstock.com
24. The €164 million (about £137 million) HARPA Concert Hall in Reykjavik, Iceland cuts through the country's harsh climate with sharp diagonal lines.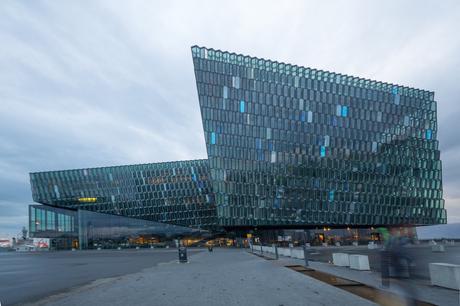 RnDmS / Shutterstock.com
23. The Torre Galatea Figueras in Catalonia, Spain, is a museum for Salvador Dalí.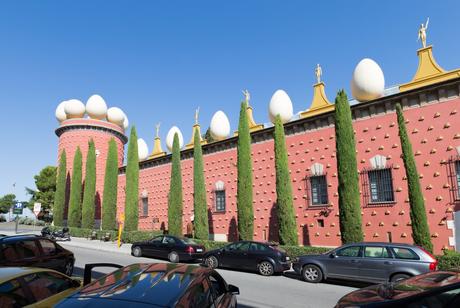 andreevarf / Shutterstock.com
22. The Frauenkirche in Dresden was destroyed during World War Two, but its beautiful restoration was completed in 2004.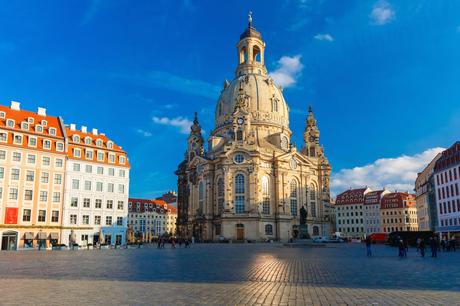 kavalenkava volha / Shutterstock.com
21. The Norwegian oil and gas company Statoil has one of the coolest office spaces in Oslo, Norway.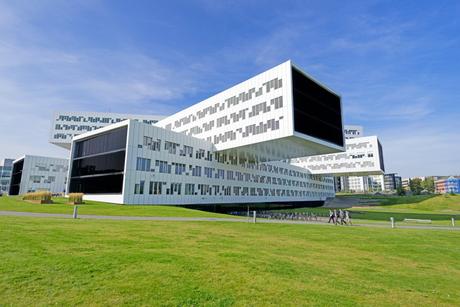 Nanisimova / Shutterstock.com
20. The sleek Opera House in Oslo is made up of a maze of 1,100 rooms.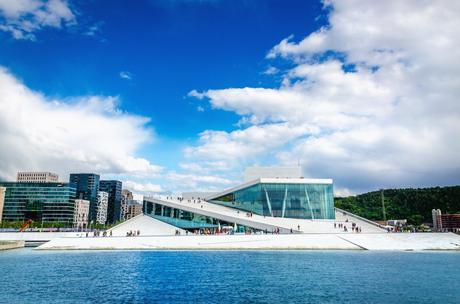 Anna Jedynak / Shutterstock.com
19. The Lotus Temple in Dehli, India draws hordes of tourist with its striking modern design.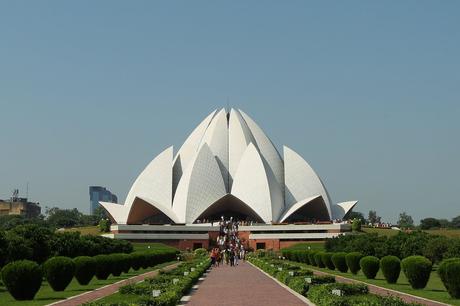 Cameron Spencer / Getty Images
18. The "Ideal Palace" in Hauterives, France, is the result of more than 33 years work by the French postman Ferdinand Cheval.
milosk50 / Shutterstock.com
17. The triangular shape of the United States Air Force Academy Cadet Chapel is cleverly echoed in the stained glass windows that line its interior.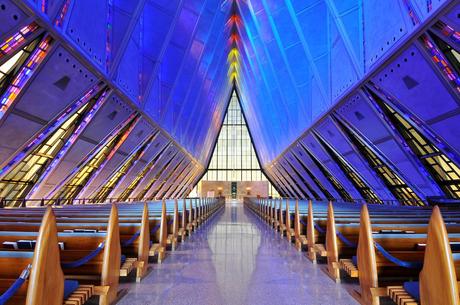 John Hoffman/Shutterstock
16. The Church of Colònia Güell in Catalonia, by Antoni Gaudí, was never fully completed, but it is still unmissable.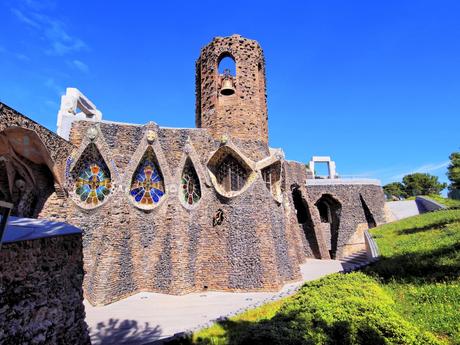 Karol Kozlowski / Shutterstock.com
15. The Palace of Italian Civilisation, nicknamed the "Square Colosseum," is one of Rome's more simple yet subtly beautiful buildings. Today, the building serves as the headquarters of the designer Fendi.
Gianluca Rasile/Shutterstock
14. At an astonishing 290,000-square-feet, the Emporia mall in Malmo, Sweden, is the largest shopping centre in Scandinavia.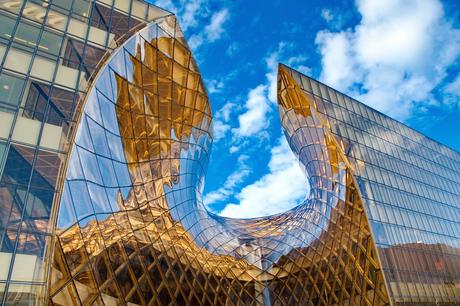 anderm/Shutterstock
13. The 25 overground and two underground floors of the Fuji Television headquarters in Tokyo were completed in 1997.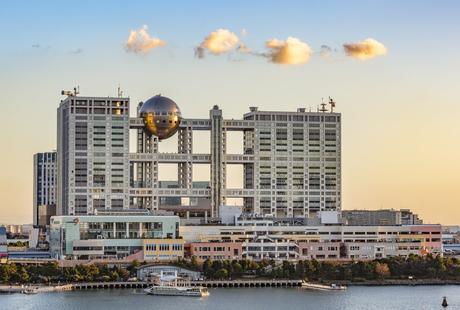 V. Ben / Shutterstock.com
12. The sharp angles and futuristic look of Perot Museum of Nature and Science in Dallas make it one of Texas' most cutting-edge buildings.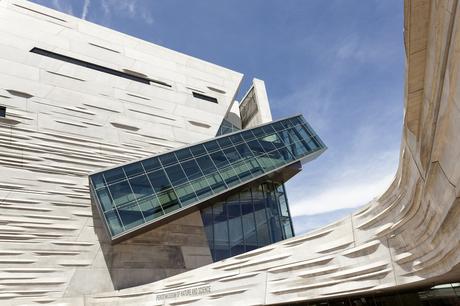 Philip Lange/Shutterstock
11. The world's largest structure to be built out of mud, The Great Mosque of Djenné in Mali is an architectural masterpiece that looks as though it has sprouted out of the ground.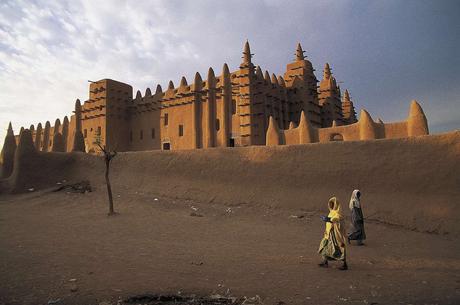 Everett - Art/Shutterstock
10. The undulating concrete roof of Bodegas Ysios, a winery in Spain's Rioja Alavesa, is used to produce the region's iconic wine.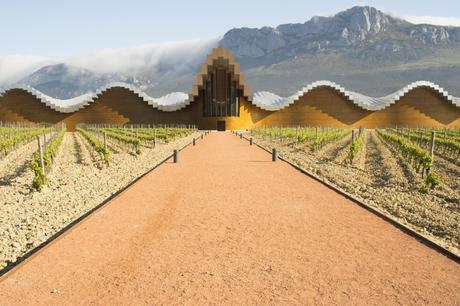 Alberto Loyo / Shutterstock.com
9. The Museu do Amanhã (Museum of Tomorrow) in Rio de Janeiro casts an impressive shadow thanks to its over-the-top neofuturist design.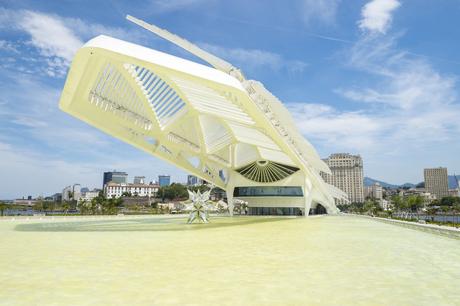 lazyllama/Shutterstock
8. Temppeliaukio Church in the Finnish capital of Helsinki was built into a rock by architect brothers Timo and Tuomo Suomalainen before opening in 1969.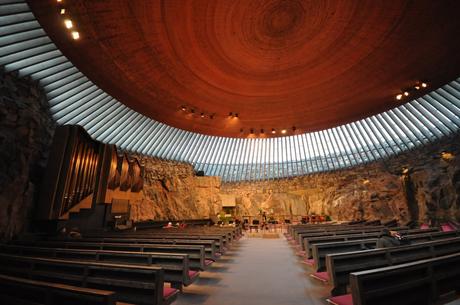 Jorge Lascar/Flickr
7. The world's largest solar furnace can be found in Odeillo, France. It can reach temperatures of more than 3,000 degrees Celcius.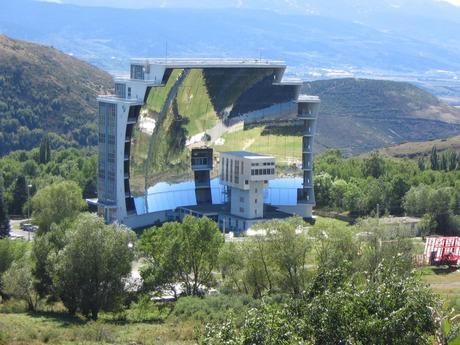 Björn Appel / Wikimedia Commons
6. The 118-foot-tall zinc roof on the glass-fronted Riverside Museum, designed by Zaha Hadid, makes a startling impression on the shore of the Clyde River in Glasgow.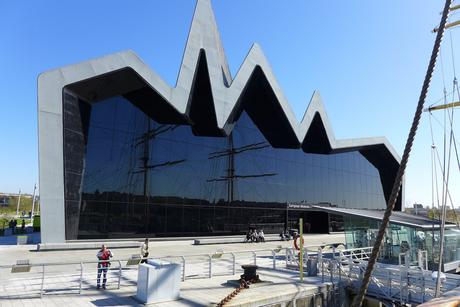 lilshepherd/Flickr
5. The exterior of Gare do Oriente, a train station in Lisbon designed by the Spanish architect Santiago Calatrava, is made up of spires and large, skeleton-like wings.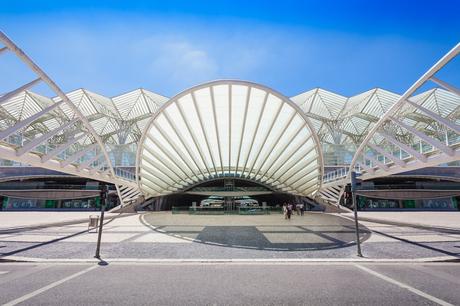 saiko3p/Shutterstock
4. Commissioned by the sculptor Marguerite Brunswig Staude (a student of Frank Lloyd Wright's), the architects Richard Hein and August K. Strotz built the award-winning Chapel of the Holy Cross in Sedona, Arizona. While the chapel blends almost seamlessly into the red rocks surrounding it, it also offers those inside phenomenal views looking out over the valley.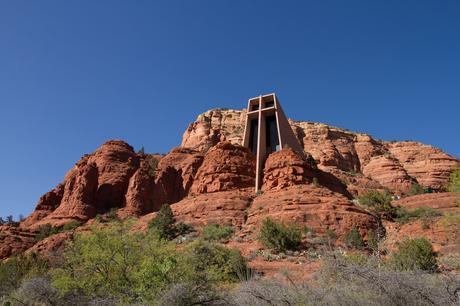 WhiteOceanPhotography/Shutterstock
3. Find peace at Wat Rong Khun, also known as the White Temple, in northern Thailand.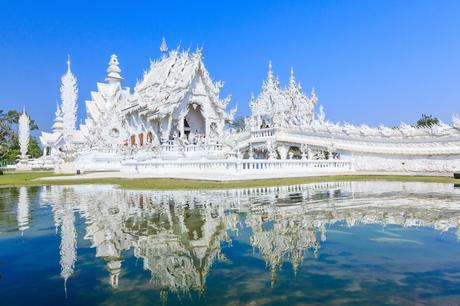 Sorin Colac / Shutterstock.com
2. Zaha Hadid's Heydar Aliyev Centre in Baku, Azerbaijan, embodies the architect's signature curvy, dramatic style.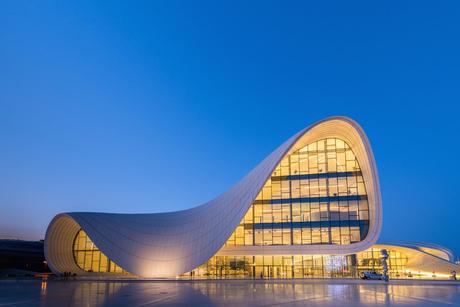 Elnur/Shutterstock
1. The Lutheran Hallgrímskirkja in Reykjavík is the largest church in Iceland. The design — by state architect Guðjón Samúelsson — represents the flowing lava of Iceland's active volcanoes.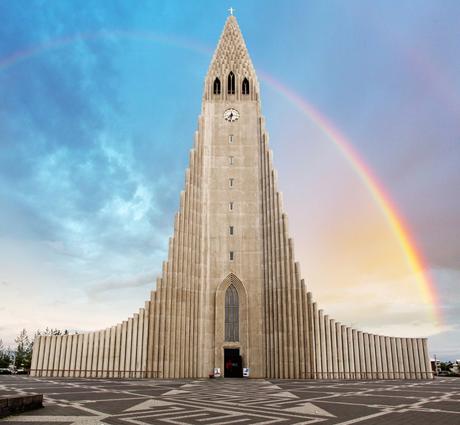 TTstudio/Shutterstock