{Repost}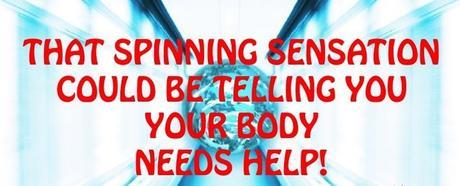 Imagine this: You're lounging in your recliner when all of a sudden, you feel the room spinning!
Or this: You're walking through the mall and all of a sudden, you lose your balance. You regain it only to falter again!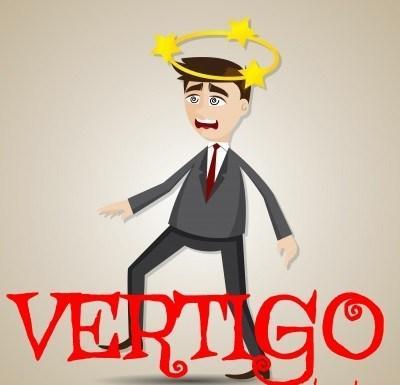 You Could Have Vertigo!
Benign paroxysmal positional Vertigo (BPPV) is an inner ear condition. The inner ear has fluid-filled tubes called semicircular canals. When you move, walk, sit, the fluid in these tubes floats around. The ear canals are very sensitive to the movement of fluid, even the tiniest amount of movement. The feeling of moving fluid in your ear canals tells your body how to position itself, which helps you retain your balance.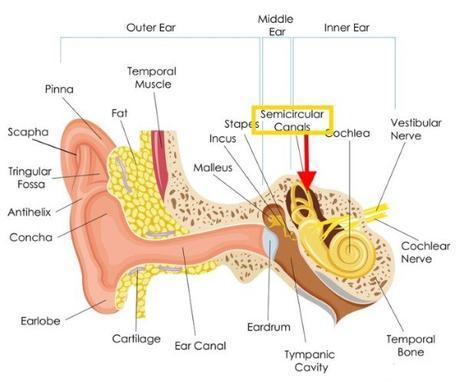 What Causes Vertigo?
There's a few things that can cause Vertigo:
BPPV can be caused by the quick turning of one's head
Inflammation of the ear
Infection
Meniere's Disease – excessive build up of fluid within the inner ear
Vestibular Migraine
Symptom of a more serious problem (ie., stroke, brain hemorrhage, or multiple sclerosis
Signs and Symptoms
Sense of spinning or moving (i.e, room is spinning)
Light-headedness
Feeling faint
Abnormal eye movement/shifting of eyes (nystagmus)
Some people also experience vomiting or nausea
Physical examination by a licensed Physician is necessary for diagnosis.
Is Treatment Available for Vertigo?
There are many different treatments available depending on the severity of the Vertigo. Treatment could range from actual physical therapy (head exercises) to taking medication, however medications are not recommended for long-term use. Again, a Physician would be able to determine what type of treatment would be necessary to get you back to normal.
Self-Care After-Treatment
Avoid sudden head movements
Do not bend over that the waist for at least 2 days
Keep your head raised up on pillows when you lie down. Do not lie flat on your back for 2 days
Avoid long-term bed rest and do not stay in bed for long periods of time. Change your position often in bed.
Can Vertigo be Prevented?
It is difficult to predict who may be at risk. In most cases, Vertigo happens spontaneously. However, maintaining a healthy lifestyle will certainly decrease the risks of experiencing this condition.
My Experience with Vertigo
My husband was recently diagnosed with BPPV (Benign Paroxysmal Positional Vertigo) and is taking medication. The first symptoms occurred several days ago. We were sitting in our den, watching tv, and he said he felt dizzy. I was teasing him and telling him he was having a Manopausal moment. When I say that he really wasn't kidding and had the sweats, it made me wonder about what it could be. The next day while at work, he sent me a text saying he got dizzy when he got hot. My first thought was Vertigo, as I know the spouse of a friend has a severe case and is being treated. I really wanted my husband to get checked out but he's anti-doctor. It truly has to be life-threatening for him to do anything. I decided to trick him into going. I told him about Vertigo, then I mentioned Stroke to him. Thankfully that evening he went to the walk-in clinic to get checked out; was diagnosed; and is now receiving treatment.
Does it mean he will be cured? Absolutely not! He will have follow-up appointments, that hopefully he'll go to, and fingers-crossed will get a clean bill of health.
That Spinning Sensation Could Be Telling You Your Body Needs Help! #Vertigo #Health
Click To Tweet
Over to You
Do you know anyone who experiences Vertigo? If so, what is it like?
Btw, hop on over to TeresaBatey.com and read my Interview in the Blogging Over 40 Series!
(c) Can Stock Photo / FDP image by iosphere
About the Author
Latest Posts

About Brenda
I'm a Blogger who loves to write, networking with others, and building a Community of like-minded people. I'm also a
Web Designer
and Blog Manager helping people to build their Vision. Please visit my other site
MGP Magazine
.
That Spinning Sensation Could Be Telling You Your Body Needs Help!

- April 25, 2016

Why deny it? Here's the scoop!

- April 21, 2016

HALT! What Do You Know About that Security Plugin?

- April 15, 2016

10 Things I Bet You Didn't Know About #Dogs

- April 12, 2016

5 Reasons to Keep Your Voice

- April 11, 2016

Things to Remember When it Comes to WordPress

- April 10, 2016
Related
Tweet
Share
+1
Pin
Share
Buffer
Shares

24