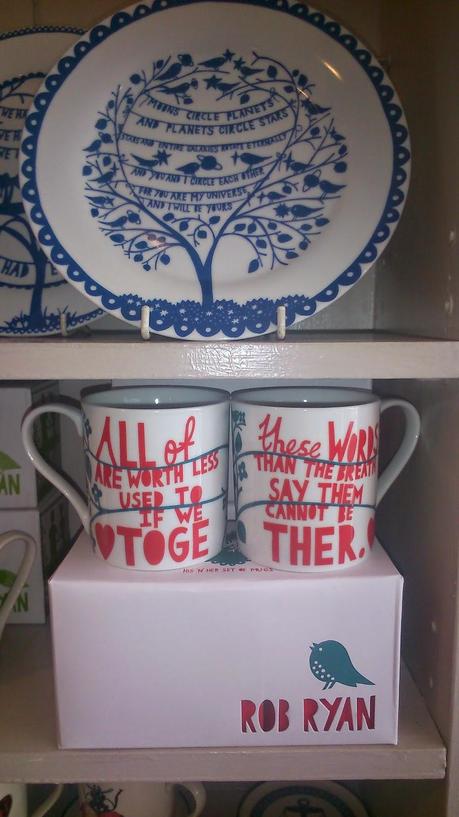 You know when you stumble across a real treasure of a shop, and part of you wants to keep it a secret, so no one knows where you bought that amazing gift from and part of you wants to rave about it so everyone can go? Well, I  have found such a shop and decided to do the latter...rave about it and, more precisely, blog about it!
I work in Kensal Rise (just off of Ladbroke Grove) and it is a little hive of activity. Cool, little independent shops and restaurants, a smattering of celebs, a canal with pretty barges and a laid back vibe. It's an area of London I have never worked in before (and I have worked ALL over London) so I was a bit unsure of it at first, but I have actually grown to love it.
During lunch breaks, I like to go out for a wander, either down by the canal or to check out the local shops and cafes. I always pass a little gift shop called Rise and I have always been so tempted to go in, but often found myself in too much of a rush. The shop frontage is so intriguing, that most people stop to have a little peek when they pass. The shop's sign is that if an old fairground sign. The word RISE spelled out with light bulbs surrounding the letters and a general vintage look about it.  There is a black chalk board outside the shop, which always has a fun or witty quote or slogan written on it in white chalk. The shop window contains all those gorgeous little bits and bobs, which I always find so difficult not to buy - homeware, jugs, candles, mugs, Jelly Cat teddies...things basically saying "please buy me!"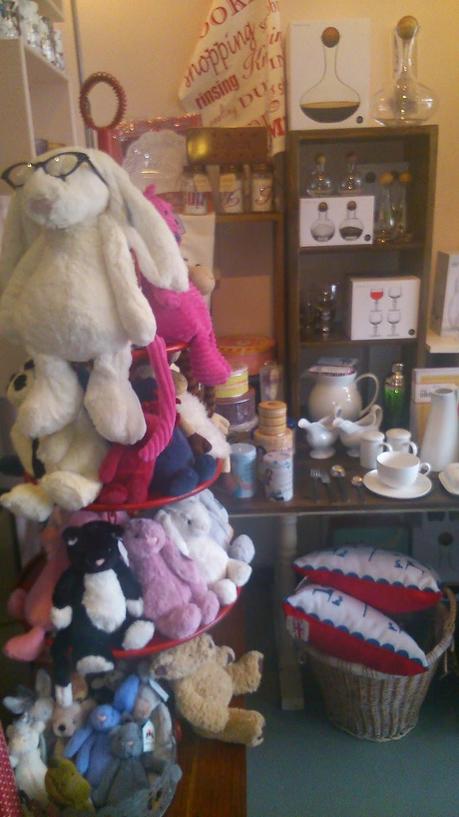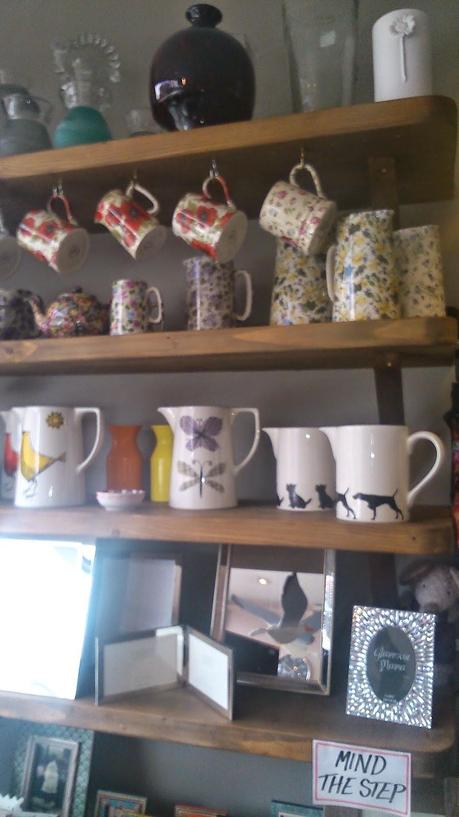 Last week I actually had a genuine reason to venture in. It was my parent's anniversary and I wanted to get them a present and card and I thought that Rise should be able to rise (sorry) to the occasion!
I popped along during my lunch and had a lovely schmooze. The shop is small but beautifully presented. Signs, candles, jugs, cushions, gorgeous cards and wrapping paper, door mats and door stops, incense and delightful bits and bobs all called to me and I instantly fell in love. A Russian Doll water decanter was very almost purchased, as was the giant white Jelly Cat rabbit (a favorite of Elijah) and the beaten leather cat door stop almost found its way home with me, when my eyes fell upon a gorgeous display of Rob Ryan pieces. If you are not familiar with Rob Ryan, he is an amazing artist who creates intricate illustrations of sweet, whimsical scenes. Displayed on a lovely wooden display case, were Rob Ryan mugs, jugs, plates and the most gorgeous white ceramic vase with a blue design of a boy and girl smelling some flowers, with the words "Smell Us" written on it. My dad recently (accidentally) broke one of their vases, so this seemed like the perfect choice!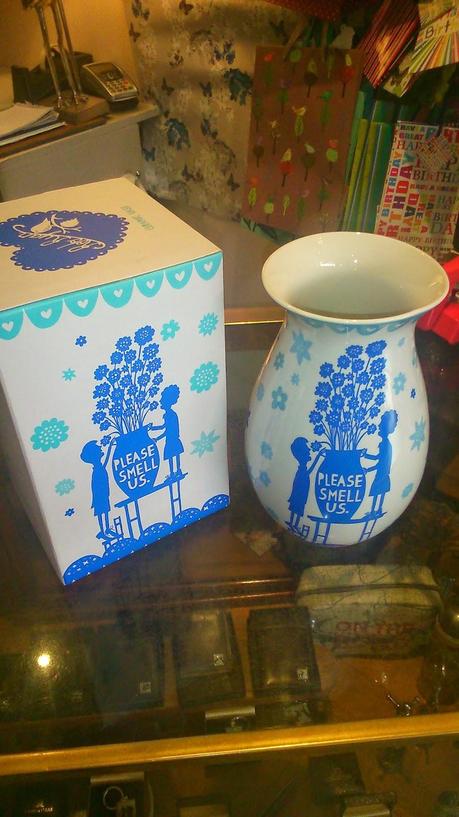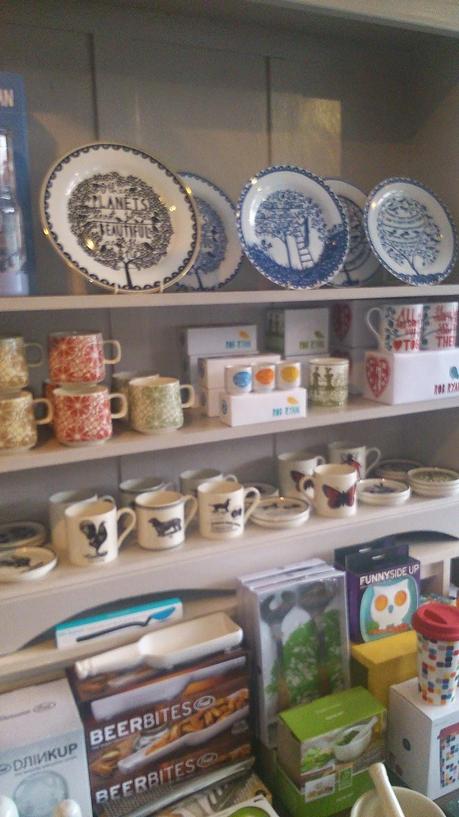 I was asked if I would like it gift wrapped for an additional pound and the choice of wrapping paper was so adorable and kitsch, I couldn't say no! I chose a beautiful pink paper with Bambi and love hearts in white silhouette decorating it. Topped off with a yellow ribbon, the gift looked too good to open! While it was being wrapped, I continued to look around the shop. Gorgeous kitchenware adorned with illustrations of animals caught my eye, along with displays of glassware and beautiful cushions. The greeting card display was filled with fun and color cards, the kind you always take ages to look at and read because they are all so delightful and sweet.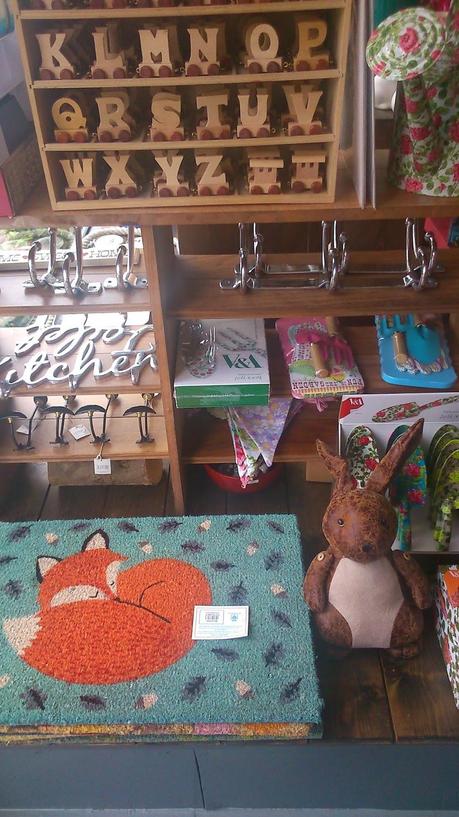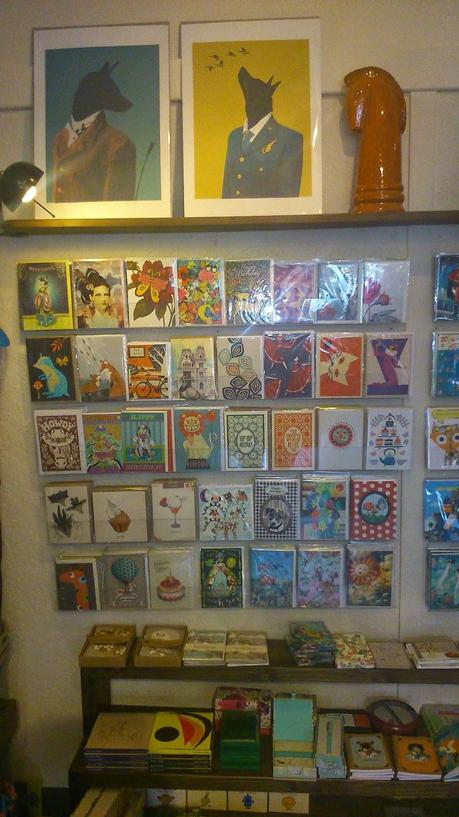 Fast forward a few days and my parents loved their present. I loved buying it, which always makes the process so much nicer. I can't wait for another excuse to go back to Rise and choose another present...but then again...do I really need an excuse?!
If you fancy paying Rise a visit, you can find them at 21 Kilburn Lane, London, W10 4AE. Maybe I'll bump ino you there! Enjoy x