Happy Birthday to moi!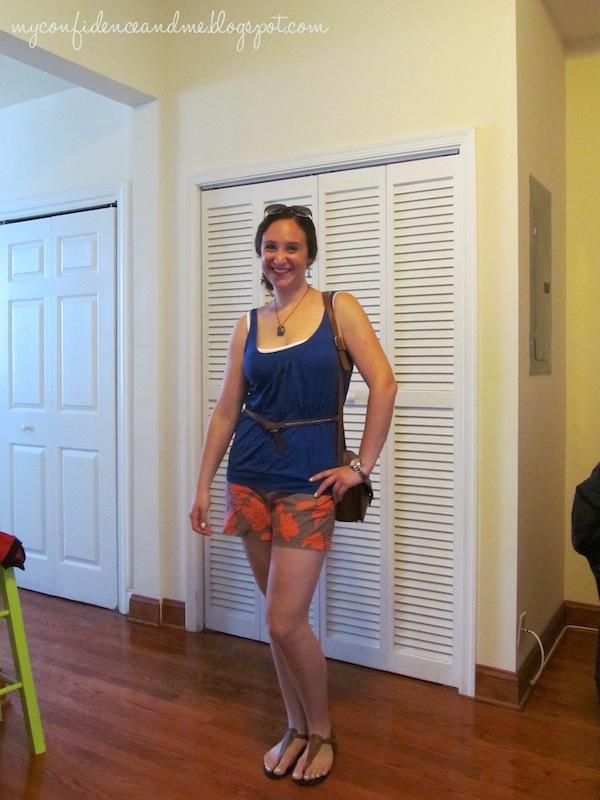 I wore this outfit on Sunday thinking we were going to have brunch, hang out, maybe walk around DC, something like that. No. We went hiking. In 100 degree weather.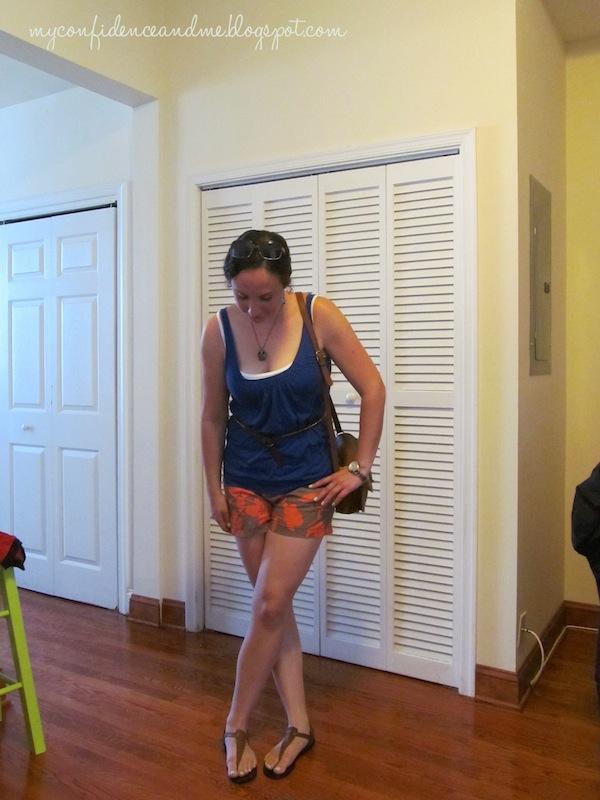 But, I did get to explore Teddy Roosevelt Island. I'd never been there before (wasn't really all that aware of it's existence), but it's pretty cool! There's trees, and a marsh and swamps, and you can get all the way to the water (which is smelly). It wasn't too buggy yet, and there were plenty of people around. It was a nice reprieve from the city. Even though it is technically in the city.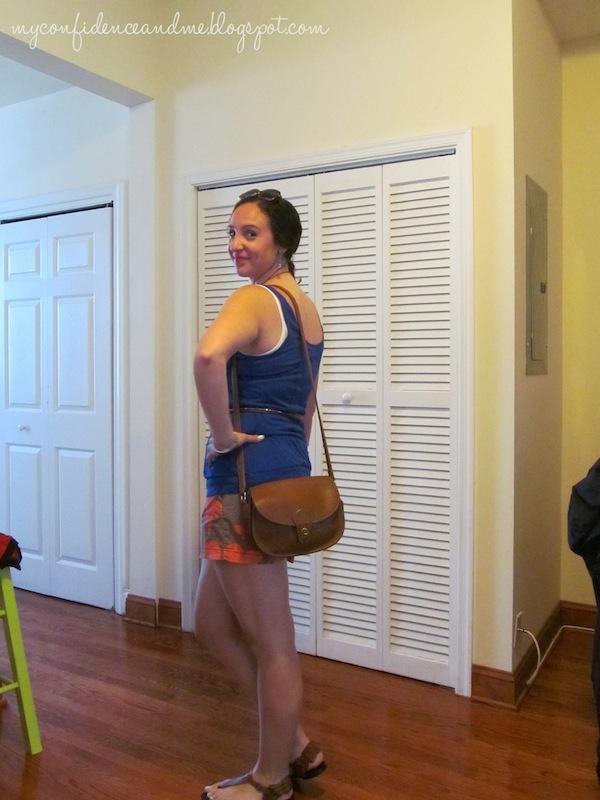 Tanks: Gap and American Eagle (super old, similar and similar)
Shorts: Loft
Belt: Banana Republic (similar)
Bag: Vintage Coach (2012 version)
Shoes: Steve Madden