A few images with the monster: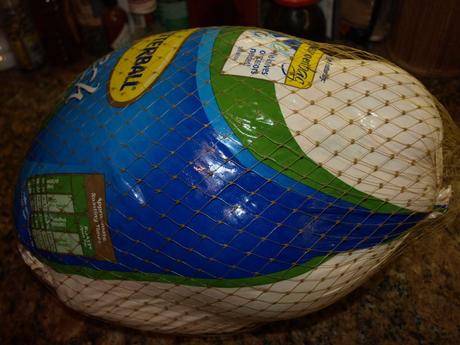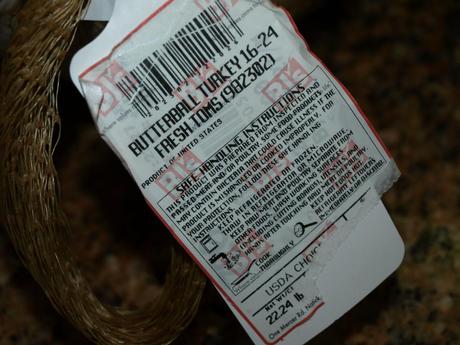 the wooden spoon, for measure :))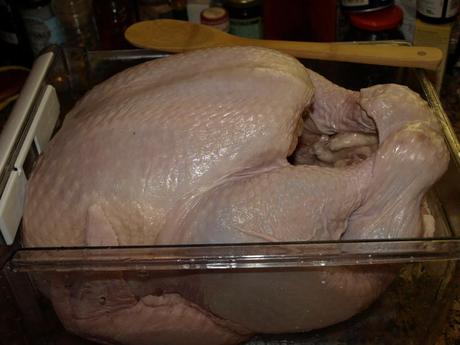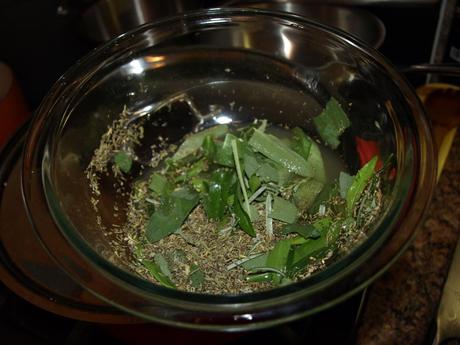 Parsley, sage, rosemary and thyme (sounds familiar, doesn't it?), plus 1 gal vegetable broth, 5 bay leaves, 1 tsp salt, 1/2 tsp black pepper, 1/2 gal water, everything brought to a boil and let to cool at room temperature, after which I invited the turkey in for a bath and placed the whole thing in the fridge for one day.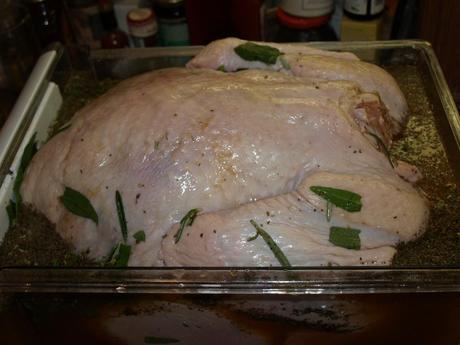 The bird rested in the preheated oven at 450F for 4 hrs. It was juicy, succulent, moist, a pleasure to eat!
Happy Black Friday!