With an array of natural wonders, Camiguin, as aptly described by Governor JJ Romualdo, is the island that has it all. The first two we went to happen to be the most popular among itineraries—Katibawasan Falls and White Island, both in Mambajao town. Read more…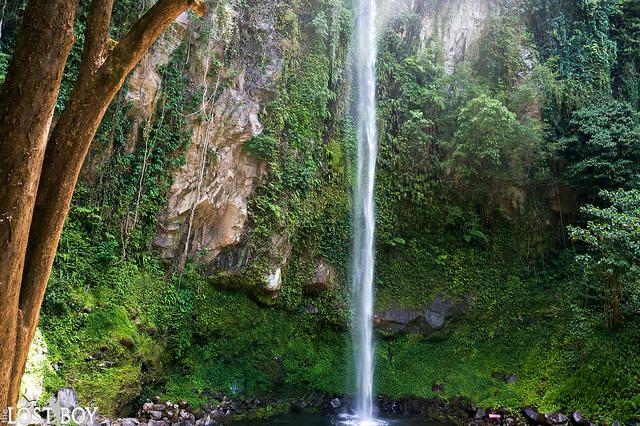 KATIBAWASAN FALLS
Katibawasan Falls is found in Mambajao, specifically five kilometers southeast of the town's center. It is a majestic 75-meter waterfall that drops into a clear, cold pool ideal for a dip or swim. Worry not about a hike nor accessibility, as getting to the waterfall only entails a quick walk down concrete stairs near the parking area. Entrance fee is minimal at 15 PHP.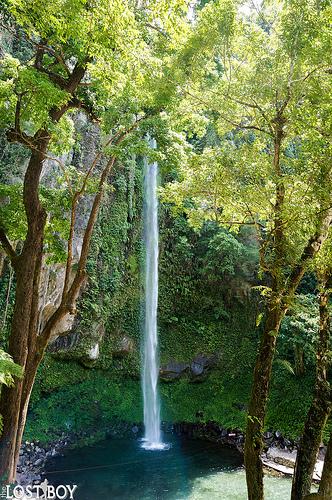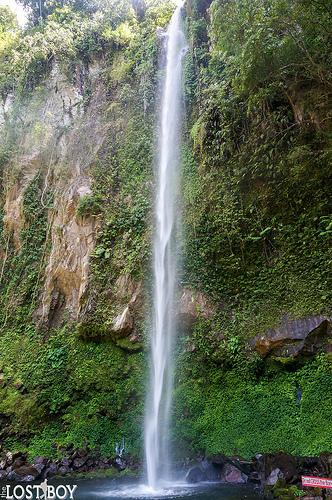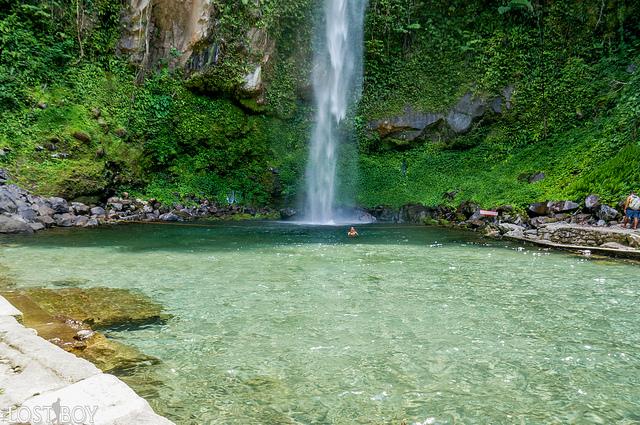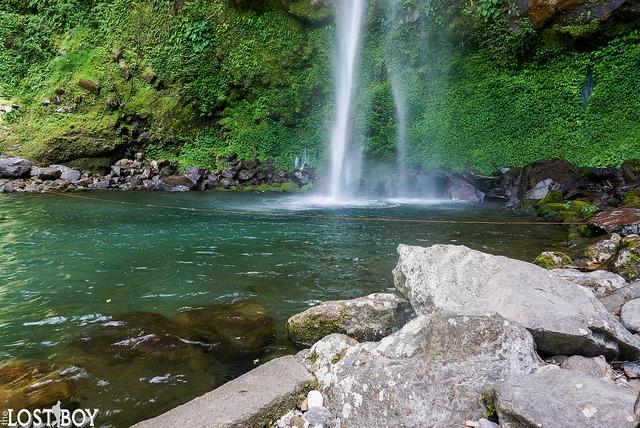 How to get there: Katibawasan Falls is easily accessible from the town center, so a ride behind a habal-habal (single motorcyle) or a multicab would suffice. However, inland attractions are recommended to be done in one full daytrip; jeepneys, air-conditioned vans, multicabs, and habal-habals with association-regulated rates can be hired for this purpose.
WHITE ISLAND
White Island, still a part of Mambajao, isn't technically an island but rather a horseshoe-shaped sandbar that gets reshaped and resized with continuous tidal movements. It is uninhabited, and not a single tree can be seen—it's white sand all over. With the influx of tourists during the summer, however, some residents from the main island have set up temporary stalls to offer refreshments and simple lunches.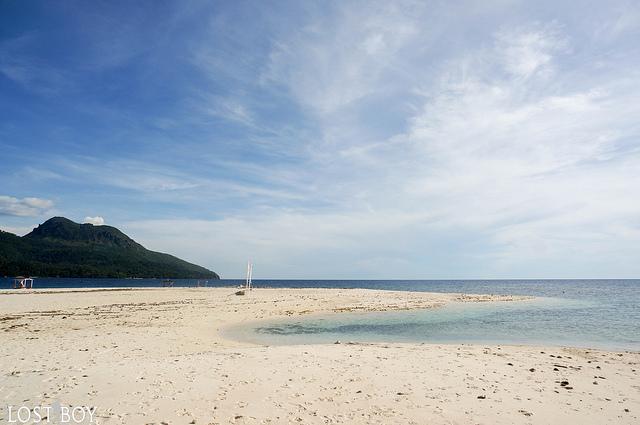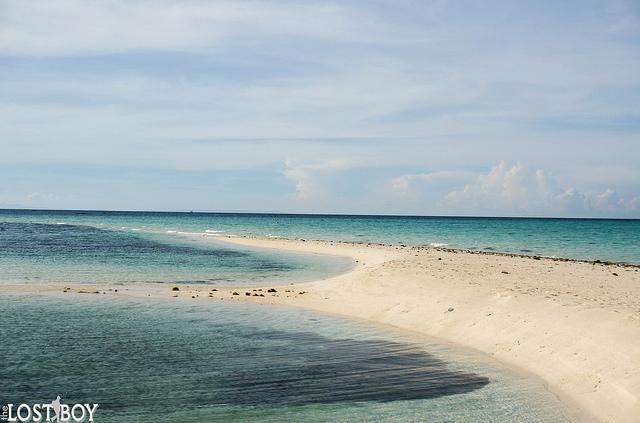 The sandbar really is meant for daytrips, as no form of accommodation—not even shower rooms—were built in this small gem. However, this very simplicity is more than enough to allure. I personally enjoyed basking under the sun, going for a quick dip and snorkel, then having boiled kamote (sweet potato) and banana as a snack after.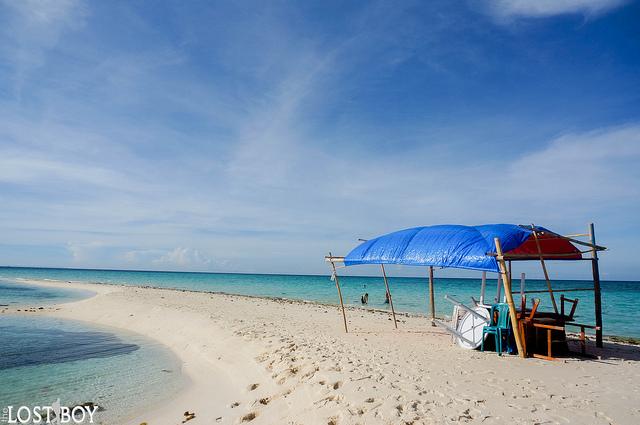 Lastly, it offers a full picturesque vista of Mount Hibok-Hibok, an active volcano belonging to the Pacific Ring of Fire. While the white sand and the volcano could call for comparisons to beaches in Hawaii, I believe White Island, its people included, has a distinct charm.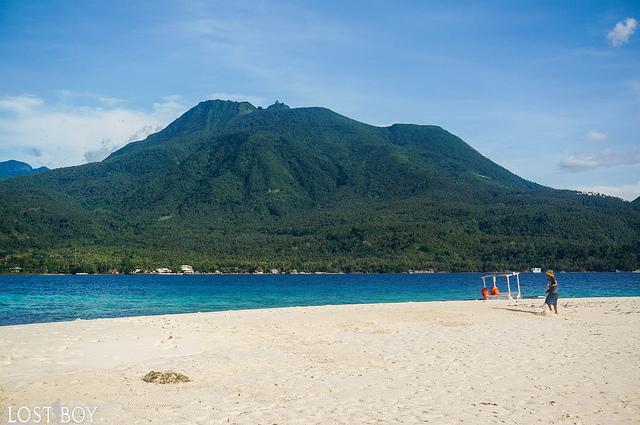 How to get there: White Island is merely two kilometers away from its two jump-off points in Barangays Agoho and Yumbing. Small outrigger boats or bancas can be hired at an association-regulated rate for groups of six, so solo travelers and smaller groups may want to share with others. At the boat stations, snorkels, masks, fins, and life jackets may be borrowed for a fee.
Cebu Pacific Air flies to Camiguin from Cebu on Mondays, Wednesdays, and Fridays for as low as 588 PHP. Through fares from Manila via Cebu are also available. Book the lowest fares at CebuPacificAir.com.
Photos were taken using the powerful Sony Alpha NEX-6. Know more about it here. Follow Sony Philippines on Facebook and Twitter for updates!