I've never been to Camiguin. I've had attempts to go, but squeezing the quite lengthy travel into my limited stay in Cagayan de Oro and Bohol made them futile. One night though, our friends from Cebu Pacific Air got in touch to invite me for a trip to the island as an introduction to the province and their thrice-weekly flights to and from Cebu. Read more…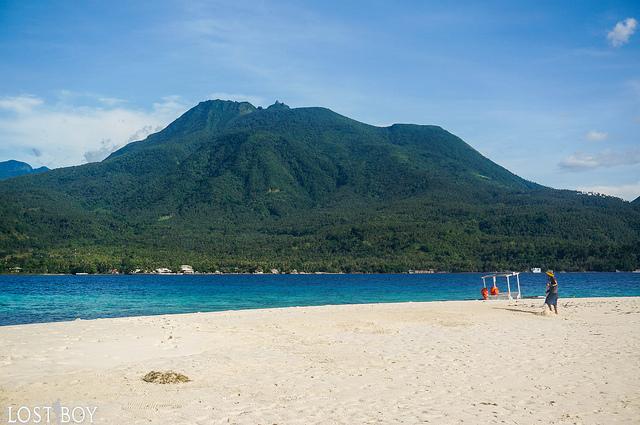 The first leg of our journey, the Manila-Cebu flight, was scheduled at 3:25 AM, which meant we would have little or no sleep the night prior. To avoid oversleeping, I took my sister, who flew with us until Cebu, to the midnight screening of Epic in 3D at Newport Cinemas in Resorts World Manila. The movie luckily ended in time for us to check into our flight.
For our connecting flight was in two hours, we had to wait in Cebu. With our through fares though, transiting was seamless and hassle-free—we didn't have to collect our bags and check-in again for our next flight. All we did was eat suman and drink tablea while waiting.
Then it was time for us to board. I spent most of the time at cruise altitude squeezing precious moments of sleep in five-minute intervals. However, my grogginess waned all of a sudden when the plane started to descend into an island with a range of volcanoes that are covered in lush vegetation. Roughly after 40 minutes of flight, we reached our destination.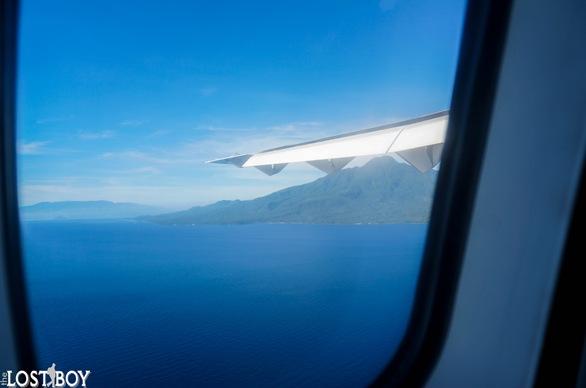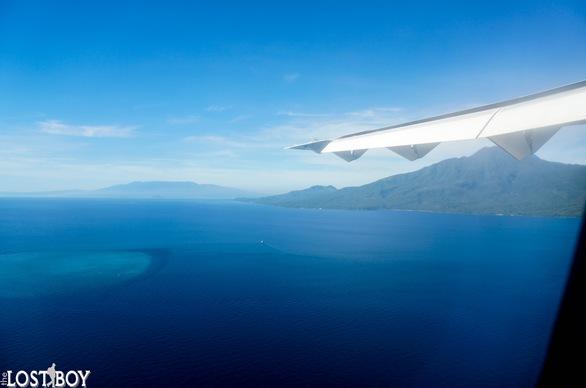 The cabin crew announced that we just landed in Camiguin, which is known as the island born of fire. The small pear-shaped island came about from the deposits of its seven prominent volcanoes, yet its name was derived from the Kamagong (Diospyros blancoi), a hardwood tree indigenous but unfortunately endangered here in the Philippines.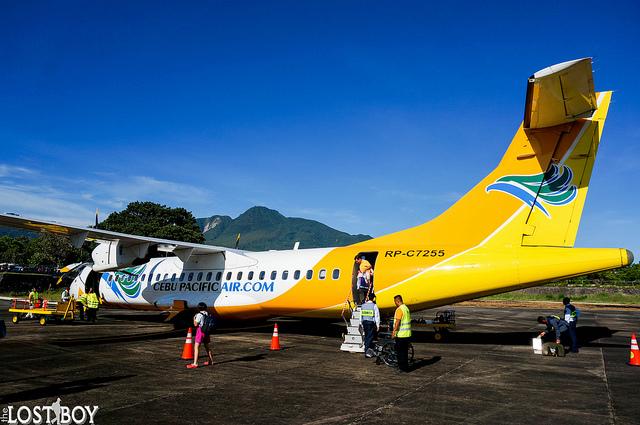 What welcomed us was a rather small Camiguin Airport—it was minor domestic, after all. But that very facility makes the thrice-weekly Cebu Pacific Air flights to and from Cebu possible; thus, without it, travel times of locals and tourists alike wouldn't be cut considerably.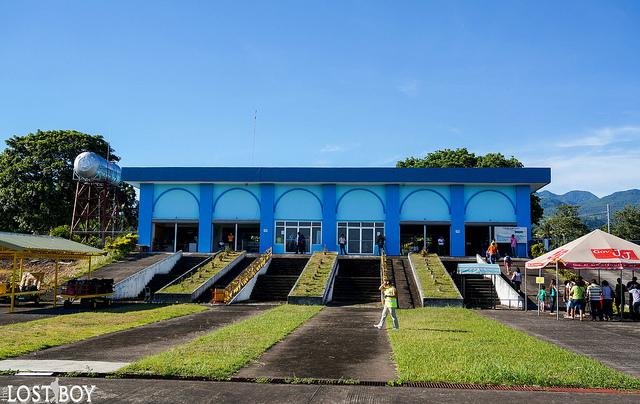 Waiting outside the airport were two vans and a representative from the Provincial Tourism Office of Camiguin. While we were being transported from the airport to our hotel also within Mambajao town, my usual inquiring self grabbed the opportunity to ask questions.
As it turns out, Camiguin used to be part of Misamis Oriental until its secession as a full-pledged province in 1968. With only five municipalities—Mambajao being the capital—and a land area of only 238 square kilometers shared by less than a hundred thousand people, it ranks as the second smallest Philippine province next to Batanes.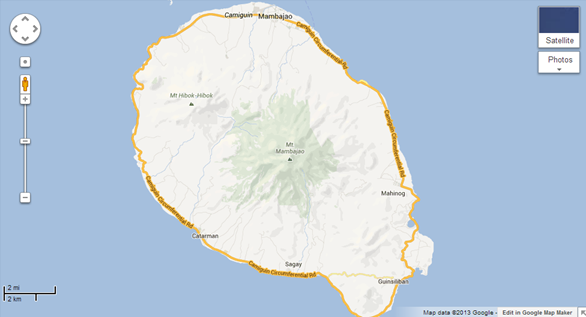 The province, as mentioned, was formed due to volcanic activity, and these natural phenomena have shaped the island literally and figuratively. The Spaniards established a settlement during the colonial times, but continuous volcanic activity back then sank parts of the island and ravaged structures. In more modern times, Mount Hibok-Hibok, which remains to be active, caused deaths and mass migration, which halved its population, during its peak of activity in 1948 to 1951. No recent major eruptions have been recorded, however.
Camiguin is still entirely rural, without a single fast food joint nor supermarket open anywhere. Its citizens rely mostly on fishing and farming, but its tourism industry rakes in a substantial amount of the provincial income. Natives speak Kinamigin, a form of the Manobo language, but as generations passed, Cebuano and Tagalog became more prominent.
We arrived at our official residence during the trip, the Bahay Bakasyunan sa Camiguin that when translated means "vacation house in Camiguin." After breakfast, I planned to do a shoot of the place, but with no sleep, I unintentionally used our free time for some shut-eye.
To be continued…

Cebu Pacific Air flies to Camiguin from Cebu on Mondays, Wednesdays, and Fridays for as low as 588 PHP. Through fares from Manila via Cebu are also available. Book the lowest fares at CebuPacificAir.com.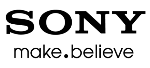 Photos were taken using the powerful Sony Alpha NEX-6. Know more about it here. Follow Sony Philippines on Facebook and Twitter for updates!