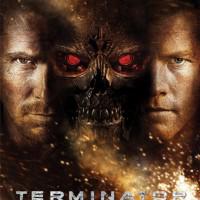 Movie: Terminator Salvation
Director: McG
Rating: **1/2
Just as much as I love 'Batman' series, I have a soft corner for 'Terminator 'franchise however with time the interest kind of withered away. But, the effect Arnold left upon me stands unshaken till date. Thanks to James Cameron, whom I consider one of the elitist directors in Hollywood, with films such as Terminator 1 & 2, True Lies, Titanic and Avatar made me one of his craziest fans. The film franchise (James's first two parts) is ranked #17 on top 25 greatest film franchises of all time. It is also one among the top grossing franchise films of all time.
A convicted murderer (Sam Worthington) on death row has his sente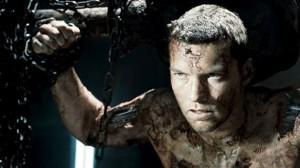 nce carried out in 2003. Imagine his confusion when he wakes up in a room full of chopped up human beings in 2018. Not just that but the world as he knew it has been smoked down to pretty much nothing. Meanwhile little Johnny Connor (Christian Bale) is all grown-up. He's got a plan to take down the Sky net killing machine once and for all. When these two guys meet – it's hot lead and cold feet. 
The good: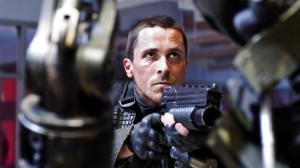 Rather than simply play like a greatest hits of Terminator moments, the film tries to mark new ground for the series. Director McG has created a dark and intense movie that does not let up. The action is nonstop and the majority of the set pieces are worthy of the Terminator legacy. Arnold Schwarzenegger has left some pretty big shoes to fill. The cast is somewhat uneven but, Bale once again demonstrates why he is one of the most reliable actors currently in the business. He brings his Batman intensity and makes John Connor his own and a character that is very easy to get behind. Worthy of a mention is Aussie Sam Worthington who, despite a limited range, displays a considerable amount of charisma and presence 
The bad:
Due to exceeding action the movie seems to slip away from the story.
The director's effort to pile action blowout on top of blowout with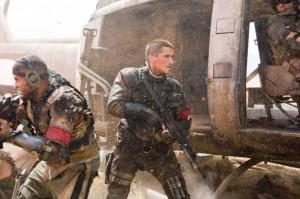 larger explosions, bigger fireballs doesn't distract us from the fact that he barely has a story to tell. It can't be action if nothing happens, and nothing can happen because the commotion doesn't advance the story. The commotion only stretches what otherwise would be a 20- minute short into an almost two hour feature film.  
 The ugly: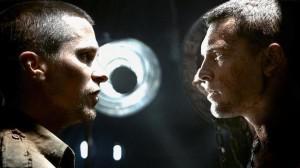 Attempts at romantic subplots are laughable and painful to watch. The final act is quite contrived and an unnecessary cameo jars with the tone of the rest of the film. Much is made in the film about the strength and sophistication of the new killing machines. One is about the size of a five-story building and has a machine gun for a head. Most are human-size and look like animated metal skeletons. However, at one point these efforts seem vaguely grouchy. All three previous "Terminator" villains looked human and were capable of speech. They could infiltrate human society, too. So how is this new model an advance?  
Finally, this fourth installation is less human and more robots. It is digitally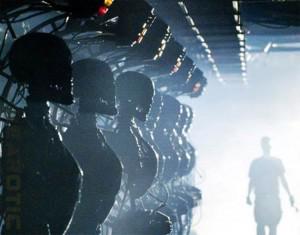 engineered with High- octane action to approximate a rough, analog feel. In spite of the lack in the storyline, T4 is a solid film that hits the spot if you are in for a complete action film but fails as a follow up to a series of films.
It is to be believed that Terminator 5 which is in the offing is apparently called 'Terminator 3000'.