It was quite long since I have bought a nice perfume. I was actually so much in love with my current stock of Giordani, FE etc that I forgot to try new ones.
So while looking for some offers from my Favourite brand Oriflame, sudden flash came to my mind about - All Good Scents.
If you remember, I tried their Fragrance Box and it was really good except the fact that before I could finish, they were almost gone.... evaporated.....
Anyways this time I made my mind to try an EDT from ALL Good Scents.
SO here it is -- you may buy this from the company website TENDER EDT from ALL GOOD SCENTS. (INR 750 for 50 ml)
here but I got this from flipkart at 10% discount COD- here.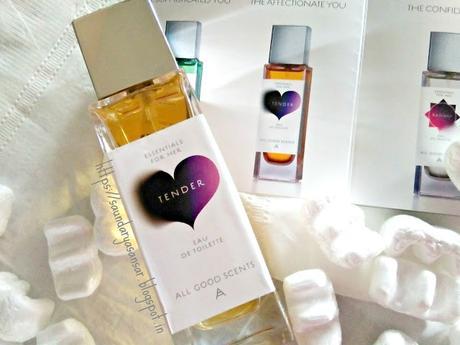 Tender
for the affectionate YOU
Sweet as honey and tender as jasmine. Wear it to enhance your sensuality and mirror the tenderness in your heart. For the woman who loves with all her heart.
Tender - a perfume that celebrates the splendor of a glowing femininity.
Top Notes : White Flowers, Mandarin, Orange Blossoms
Heart Notes : Jasmine, Patchouli, Rose
Base Notes : Honey, Cedar, Vetiver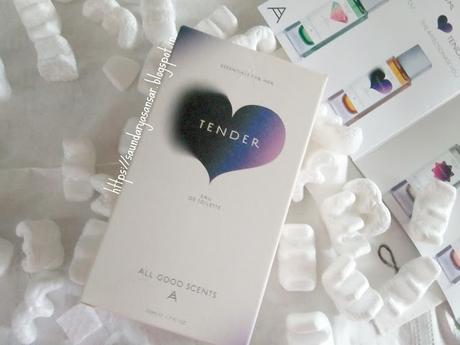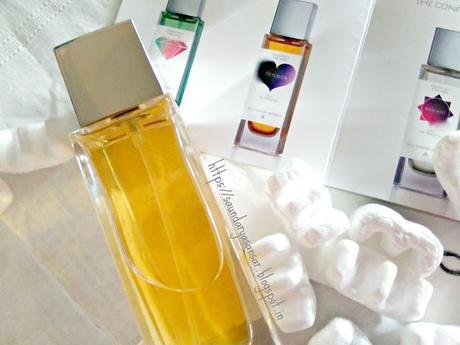 I am more inclined towards Body mists but since the day I got to try The Although I usually prefer scents with a mix of citrus notes so this was OK for me. Like usual eaux de toilette- it Tender EDT is pretty rectangulo-square base glass bottle with t he silver cap gives it a attractive look.- simple yet pretty packing
scentbox, was pretty sure that next time it would be a full size All Good Scents. The reason for picking tender was the floral notes of Rose, patchouli, jasmine while I have never tried an out an out floral perfume so this was my chance.
fragrance is 100% floral feminine but mild. You may feel this little strong just after applied but settles to soothing, sweet scent within few seconds. Like usual perfumes/EDT this will not burn your armpits. But the best way is to never apply fragrances on bare skin except non-alcoholic mists.
lasts for a max of 6 hours after which it fades. you can feel a fainted smell on your clothes but then I would prefer my Giordani which not only stays longer but keeps my wardrobe fragrant hours later. But then it was EDP.... I would say people loving complete floral sweet fragrances would love Tender EDT as the scent is pleasing but people like me who prefer little zesty fragrances with citrus notes may skip this. Recommended!
My Rating- 4.5/5