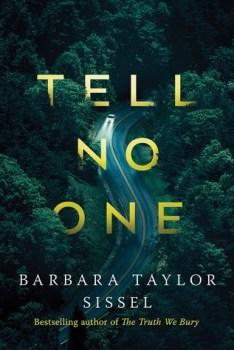 Tell No One by Barbara Taylor Sissel
Published by Lake Union Publishing on May 14, 2019
Genres: Domestic Thriller, Fiction
Pages: 348
Format: ARC, eBook, Paperback
Goodreads
Buy on Amazon



Their desperate secret. Her desperate search. A shattering truth exposed.

Caroline Corbett wants nothing to do with her father, Hoff, a man who abandoned her as a young girl and then vanished from her life almost thirty years ago. But when her beloved aunt expresses a dying wish to see him once more, Caroline, despite her failing marriage and other personal troubles, drops everything to look for him.

Harris Fenton found the father figure he'd dreamed of when he turned eight and his mother married Hoff—but his disappearance four years later left Harris with scars he carries even now that he is a father himself. While he has a beautiful family and a great job, he's hiding a shameful secret and a nightmare from his childhood.

Caroline's search for Hoff soon uncovers a host of disturbing clues and draws a threat of violence. Her mind churns with memories of her troubled history, while Harris is losing the battle against his own demons. But for both of them, dredging up the past will be dangerous, and confronting the truth could prove life shattering.
The last book I read written by Barbara Taylor Sissel was in 2015, so I knew it was time to revisit her writing with Tell No One.  The cover drew me in so I requested the opportunity to read and review it through NetGalley and was approved.
Tell No One is told from two points of view, those of Caroline and Harris. Caroline is trying to find her father who left when she was young.  Now that her father's sister is dying and wants to tell him something, Caroline feels determined to find him even though her own life is falling apart.  I personally felt like Caroline's story was a bit rambling and all over the place and I didn't have a lot of patience for the story jumping all over the place.  I found Harris a little easier to feel for, but even then, his story was all over the place too.
I really had a hard time getting into this book until I was about half way into it.  The ending of the story was really good and it really brought the whole story together, so I was glad I stuck with it. 
---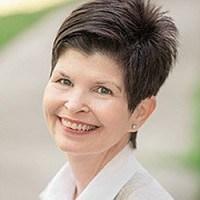 About the Author: Barbara Taylor Sissel writes issue oriented, upmarket women's fiction that is threaded with elements of suspense and defined by its particular emphasis on how crime affects the family. She is the author of six novels, Crooked Little Lies, Safekeeping, Evidence of Life, The Volunteer, The Ninth Step and The Last Innocent Hour.
Born in Honolulu, Hawaii, she was raised in various locations across the US and once lived on the grounds of a first-offender prison facility, where her experience, interacting with the inmates and staff, provided a unique insight into the inmates' lives, the circumstances behind the crimes they committed, and the impact on the families that were affected. Her novels focus on the family at the heart of the crime.
Barbara indulges her other passions, exploring, hiking, gardening, reading and stitching on and around the farm where she lives in the Texas Hill Country.
Connect with Barbara on social media ~~
WEBSITE  //  FACEBOOK  //  TWITTER  //  INSTAGRAM  //  GOODREADS
---
I voluntarily reviewed a complimentary digital copy of this book that I received from Lake Union and NetGalley.  All views expressed are my honest opinion.

~ ~ ~ ~ ~ ~ ~ ~ ~ ~ ~ ~ ~ ~ ~ ~ ~ ~

It would be great if you would stay connected with me!! You can follow me on Twitter @DebiL1611, like me on Facebook at 2014 and Beyond, circle me on Google+, follow me on Tumblr, Instagram and Bloglovin', subscribe on YouTube, or connect with me on LinkedIn and Pinterest.

Please make sure to visit my homepage and subscribe to my blog for more great posts on running, fitness and lifestyle topics as well as food, product, music and book reviews, and more!