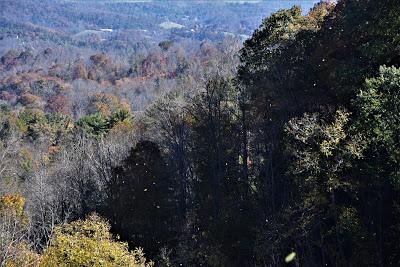 Josie and I took a little walk yesterday to watch the leaves swirling and rising on the wind like a myriad of yellow butterflies before dropping to earth.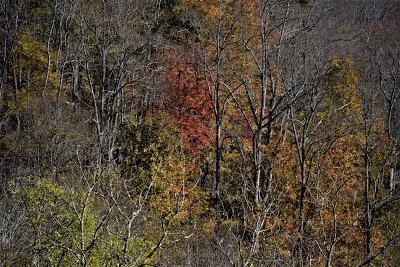 The color has come on at last but wind and more rain in the forecast suggest that the fall color will be short lived. No matter, we'll enjoy it while it's here.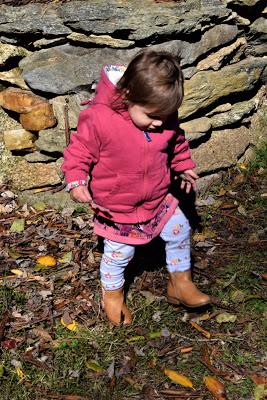 On the eve of the election, I can't help looking at the dark and light in some of these photos and seeing a reminder of the current state of our nation. There is a dark shadow across the land -- a shadow of fear comprised of anti-Semitism, racism, homophobia, fear, in fact, of anyone and anything that could be described as 'Other.' 
Though I've voted liberal/progressive all my life, I've been able to be philosophical about the times when the conservative powers have dominated, feeling that some sort of balance was thereby achieved. Long ago I heard someone compare the country to a bus, careering down a bumpy road. Depending on who's driving, the old bus wobbles left and then right but she keeps on chugging along.
These days, I feel like the old bus is close to tipping over into the ditch.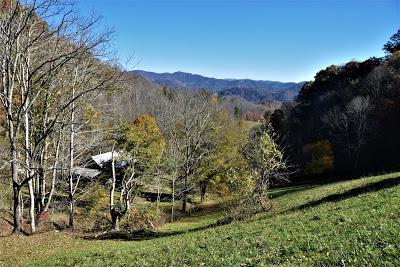 Between the administration's fear-mongering concerning asylum seekers, its toadying to Saudi Arabia, 45*'s admiration for dictators and strong men, his labeling of any negative press as 'fake news,' his encouraging of violence at his rallies, and the recent horrific murders -- all committed by angry right-wing white men, emboldened by the rhetoric  of POTUS (though that's a kind word for the mostly incoherent babble spewing from his mouth and tiny thumbs) -- and, not least, the irrevocable damage being done to the environment, I'd say the bus is on its way over.
 Then I read about Neo Nazis rallying and burning a swastika in Georgia ( HERE) and I have to wonder if maybe we're already in the ditch.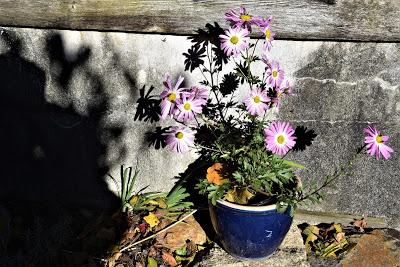 Tomorrow's election may be a last chance to begin to put the bus back on track. If this reckless driver is not restrained, I fear for our country's future.