Last week I was delighted to be selected as a #MorrisonsMum via Britmums.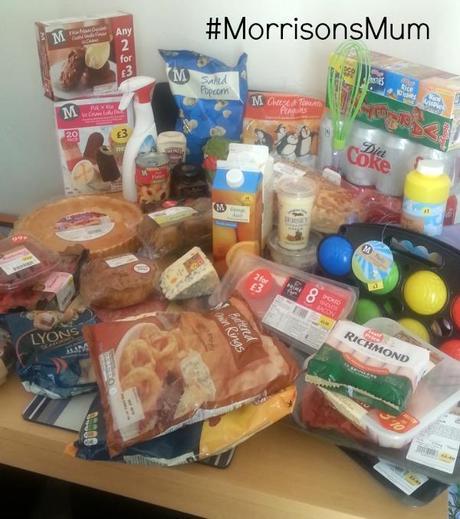 We were sent £80 worth of vouchers to go shopping at Morrisons and check out all of their new 'I'm cheaper' deals. With thousands of products now available at cheaper prices we were excited to see how much we could actually get with our vouchers.
Before the Little A's came along Big Mr A and I used to do our weekly shop in Morrisons. We loved the quality of their fresh meat and vegetables and were able to get ourselves lots of yummy treats. As the Little A's are getting older I must admit that we don't shop in Morrisons as regularly, however, do pop in from time to time when we are passing.
Last Saturday we set off to our local Morrisons to investigate...
The Morrisons we have in Hull isn't as good as others we have visited. They don't have the fancy fruit and vegetable coolers and their fresh meat counter isn't as big as I have seen elsewhere.
Having said this, there was still a good range of fresh items available and we stocked up on fruit and fresh meat.
Going around the other aisles it was apparent that they have reduced a lot of their prices on everyday essentials. I was particularly impressed with the amount of 'I'm Cheaper' signs we saw down the cereal aisle. Cereal is something that always eats into our budget every month so it is great they are reducing prices on such essentials.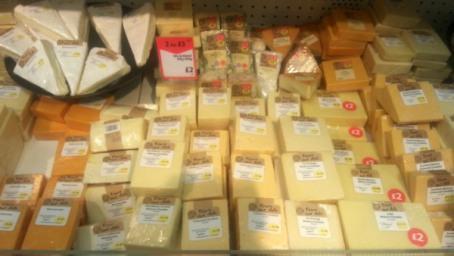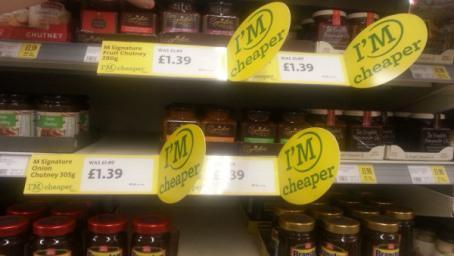 With it being a bank holiday weekend we did buy quite a lot of treats and items we wouldn't usually buy on a weekly shop, however, we were impressed at the amount of food we were able to buy with our vouchers. We even managed to buy some boules and bubbles from the garden section to make the most of the nice bank holiday weather!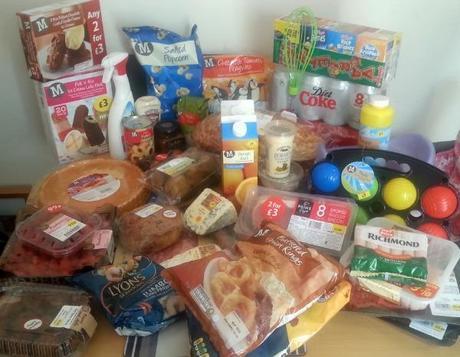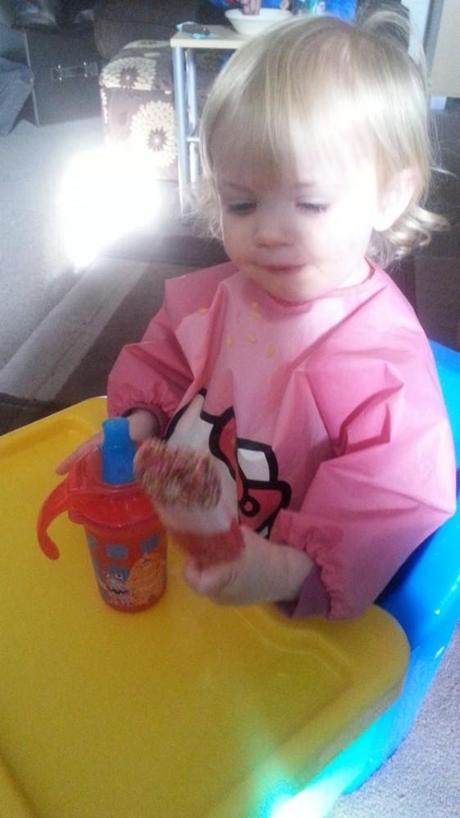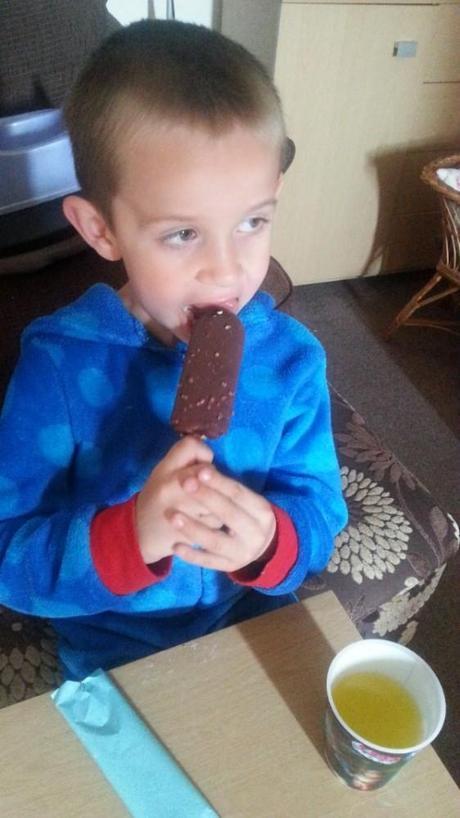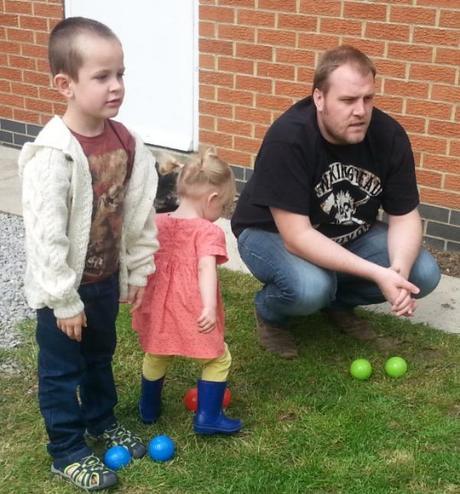 Without further ado let me tell you about the top three dishes we had over the bank holiday weekend...
Coming in at number three at £2.87 per portion was a tasty paella packed with chicken, chorizo and king prawns. This is a meal we love but don't have too often as the ingredients can work out quite expensive. Unfortunately we couldn't find any good deals on fresh prawns so had to buy frozen, however, the chicken was very tasty and great quality.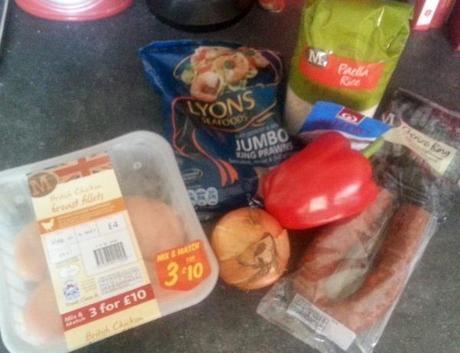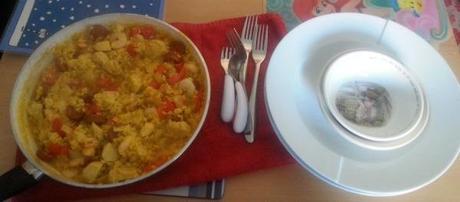 In at number two was another favourite meal, steak and chips! Rump steaks were half price in Morrisons so this meal only cost us £1.77 per portion! We were really impressed with the quality and value of the steaks and had plenty to fill us up!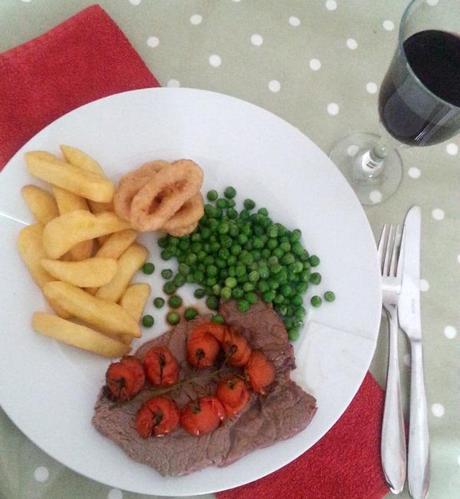 The top buy of the weekend was a fresh fruit flan coming in at under 50p per portion. It was so easy to make and delicious too and I think it would make a great dessert for any summer dinner party or barbecue.
To make the flan we filled a sponge base with whipped double cream then topped it with some of our favourite summer fruits including strawberries, raspberries, kiwi and tinned peaches. The quality and value of the fruit in Morrisons was very impressive and we were really pleased with the big punnet of strawberries we purchased for just £3.00 which lasted us all weekend.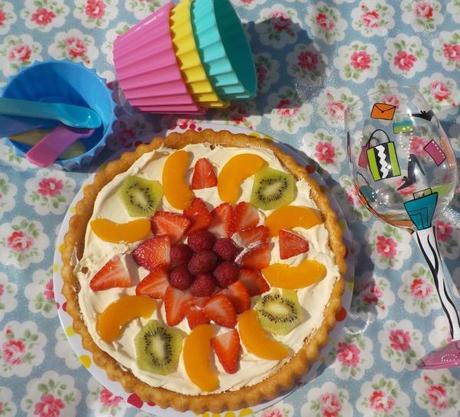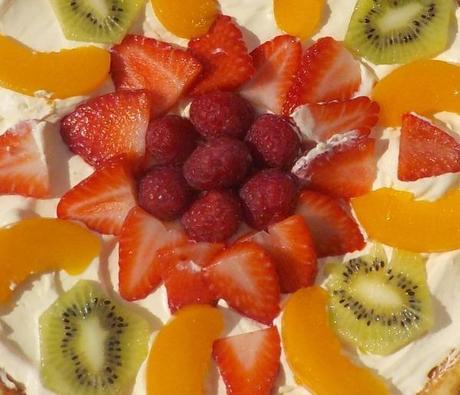 Overall we were really impressed by the range and value of items available at Morrisons. Although we probably wouldn't swap to Morrisons for our main monthly shop (mainly because they don't home deliver to us yet!) we would certainly shop there for a special occasion as their fresh items are much better quality and value than other supermarkets.
If you would like to see what some of my fellow bloggers thought of Morrisons, please take a look at their posts below...
Eileen from ET Speaks from Home picked up some delicious fish to make a gorgeous meal and also one of my all time favourites, banana cake!
Tina from The Soup Dragon Says made an amazing looking rhubarb meringue pie to accompany their Sunday roast.
Angela from The Life of Spicers picked up some great bargains for a family barbecue.
Jenny from The Brick Castle fed her family of 9 for just £10 with her vouchers.

Stay at Home Mum to two children - Little Mr A born in 2008 and Little Miss A born in 2012. Blogging my way through dirty nappies and school runs!