Posted by Emma @ Sweet Mabel on August 17, 2012 · 1 Comment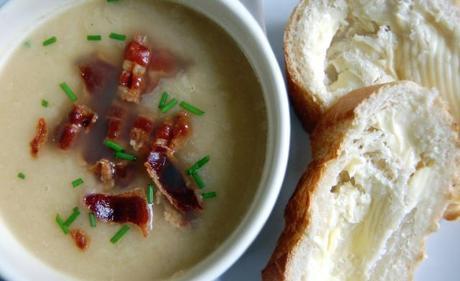 A very tasty storecupboard lunch.  This recipe is very simple to follow and only requires a few ingredients, especially nice with a fresh crusty baguette and some proper butter.  If you're a vegetarian, just leave the pancetta out, it still tastes delicious or I think some crispy roast parsnips would be a nice accompaniment.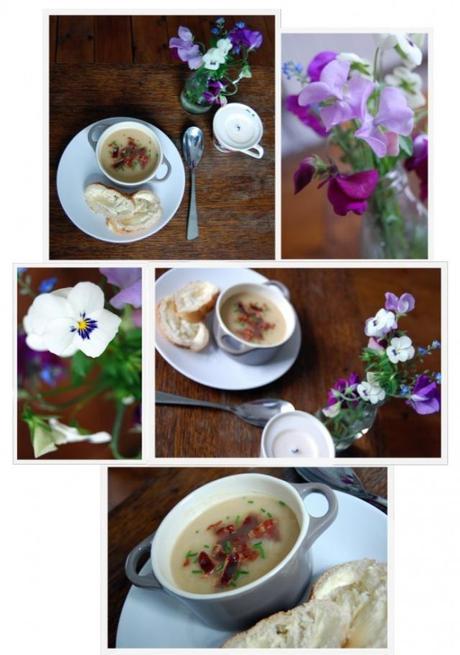 Taken from BBC Goodfood.
You will need;
2
onions
, roughly choppeda small bunch of chives , snippedbutter4 sprigs of
thyme
, leaves only2 x 400g tins of butter beans , drained and rinsedchicken stock , fresh, cube or concentrate, made up to 750ml8 slices of pancetta , grilled until crispcrusty bread , to serve 
Cook the onions in a knob of butter until soft for about 10 minutes.
Add the thyme, butter beans and stock, and simmer for 10 minutes. Season and liquidise in batches.  Place it back in the pan to warm through again and serve topped with crisp pancetta and chives.
You see, simple!